There's nothing more satisfying than finding a t-shirt that fits you just right. There's also nothing more difficult than finding a t-shirt that fits you just right.
T-shirts come in all shapes and sizes, but it's always damn near impossible to find the perfect combination. They're either too short, too long, too tight around the neck or waist, too short or too long in the sleeves, or your t-shirt shrinks into a belly shirt after one wash and dry. There just never seems to be an easy way to find that ideal fit. But, there is hope for men searching for that perfect trio of length, fit, and comfort, and that hope rests in Bairefined.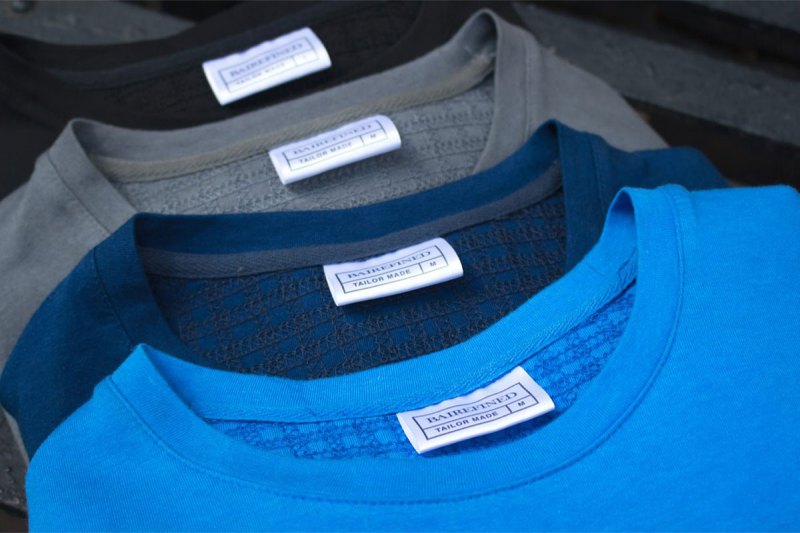 Men come in all different shapes and sizes. We're either tall, short, slim or large, and most t-shirt brands fail to take that into account. They make t-shirts that fit that average-sized man, but what about the not so average? Fresh on the scene, t-shirt brand Bairefined noticed that struggle and has developed the perfect formula to make a t-shirt that actually fits every man.
Bairefined t-shirts not only take regular size into account, but height too. They're never too tight or too loose, and they never shrink – even after washing and drying. In order to determine your exact size, Bairefined asks you to submit your size and height. Size + height = Bairefined size. For example, say your normal size is large and you're six feet tall. When you select those dimensions, the Bairefined size will take into account your size and height to create the perfect fitting t-shirt that is neither too short or too tight.
You can select any size ranging from double extra small to triple extra large or any height from five feet to six feet and five inches tall. Even if you don't see your size, you can email Bairefined, and they will tailor you your perfect fitting t-shirt at no additional cost. One review on their website reads, "The Bairefined t-shirts are quickly replacing all my other tees. First time I've seen a brand that offers sizing based on height. I have the v-neck M in the 5'6″ – 5'8″ length (I'm 5'8″) and it fits perfectly. I'll definitely be purchasing more soon."
Bairefined guarantees three things about their tees – free shipping anywhere in the US, a 30-day return policy even after washing, and their t-shirts will never shrink or fade. If you're ready to say enough is enough to poorly-fitting tees and belly shirts, look no further than Bairefined for the perfect fitting t-shirt.
Editors' Recommendations