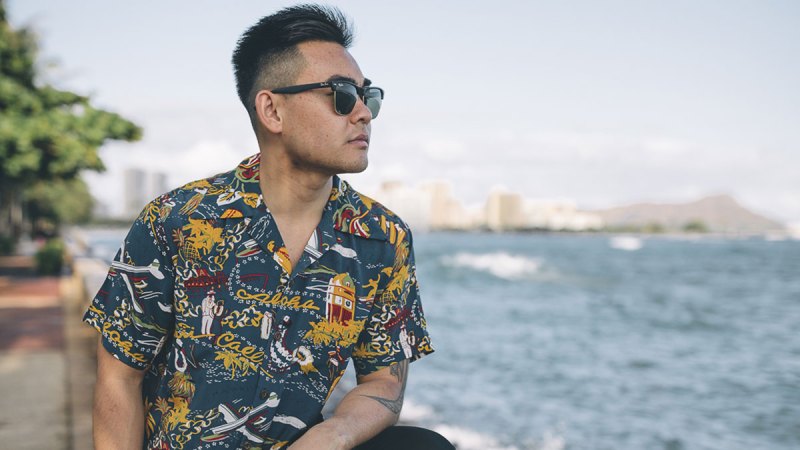 With Hawaiian (aka Aloha) shirts roaring back into fashion's favor of late, Hawaii-based Avanti Designs is a brand to know. Still a family owned business, it was founded by the parents of operations manager Vincent Hui in 1991 after they migrated to The Aloha State from Hong Kong. Today the label is best known its silk or cotton printed tops, especially its Vintage Collection, which re-creates authentic prints on silk from the 1930s to the 1950s. The brand is sold at its own physical store in Waikiki, at its online shop and in numerous independent boutiques across the country.
Hui recently shared what makes Avanti Designs so appealing.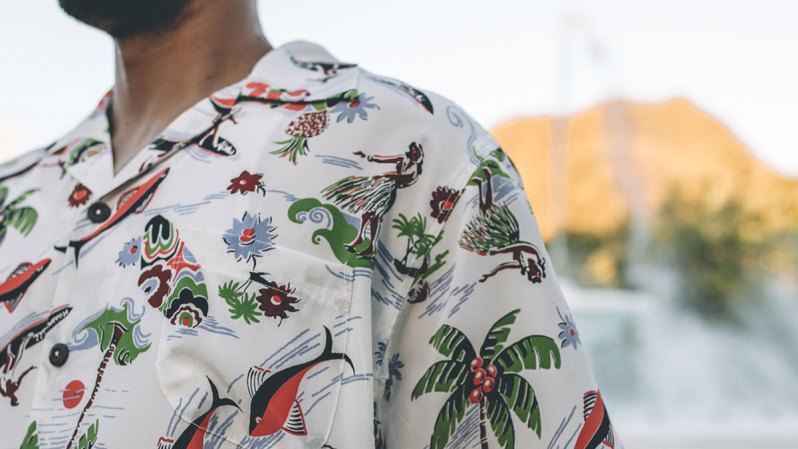 Avanti Designs is known for re-creating authentic Aloha shirt prints from decades ago. How does that work?
My dad has a huge collection of the original vintage ones so we do that and we also try to stay true to the original. Here and there we'll change a little bit of the artwork or a color if we feel it suits it a little better. The way prints were made back then is that they were hand-painted and hand-drawn. They didn't have computers back then so it's very different today. Today there are way more colors and it's more vibrant. I feel like there's more life in it and that it's more lively.
How many new prints do you offer each season?
In our Vintage Collection which is made from silk we offer about 10 or 12. And then some for cotton shirts as well.
Who's your customer?
It's really a wide variety of people. We're located on a main avenue in Waikiki so we get tourists from everywhere in the world. A lot of our business is tourists but there are a lot the vintage collectors who buy our stuff and more recently the more trendy younger consumer as well because of the Hawaiian print trend.
In Hawaii businessmen wear Aloha shirts instead of dress shirts so our cotton line kind of caters to that as well. It's something that's not as flashy or vibrant and doesn't look too casual. We're starting to pick up more local customers in Hawaii and not only tourists.
What are some of your top tops?
It's really different. It just depends on the customer. Some of our customers really love the silk and don't even want to touch the cotton just because the feel of the fabric on their body is just not comparable. The cotton I feel is more conservative and the silk is definitely way more vibrant and colorful but it really just depends on the print and the style that they like.
Where are the shirts made?
The silk shirts are manufactured overseas in China. We tried to bring the production to Hawaii before but due to silk's slippery nature it's very hard to sew it and none of the factories wanted to take the work. We tested it and had people do it and not many people could do it – maybe like two people in the whole entire factory. Not only that, Hawaii's factories are much smaller and don't have as much machinery as those overseas or on the mainland. It's unfortunate but we are unable to make the silk shirts here. But China does a good job. They have all the machinery and all of the resources and the expertise to do it.
And our cotton line is actually made in Hawaii. All of the fabric is imported, of course, because we don't have any facilities to weave fabric here.
Where does the name Avanti mean?
Avanti is Italian and I know it's a little random because Italy really has nothing to do with Hawaii but my mom used to work at a jewelry store called Avanti Jewelry which is where my dad met her. So that's where it came from.
Why should readers of The Manual check out Avanti Designs?
I think we offer a very unique product. It's just very different from what you see in a lot of the online shops. And there's history behind it and they look cool. It's pretty much Hawaii's biggest export. The Aloha shirt is the symbol of Hawaii and for those people who can't come to Hawaii it's a nice souvenir to have or something to wear on your day off or on the weekend. And we do feel we offer a very premium product at a very affordable price. Most of our shirts only retail from $69 to $79 so it's very affordable for what you are getting.