Amazon first opened Amazon Style Glendale (California, outside of L.A.) earlier this year. While the tech-forward brick-and-mortar store sports upgrades to old-school big box stores, some customers have reported being disappointed in the experience, according to The Guardian.
While Amazon Style does have front-of-house employees who can assist shoppers in their search (much the same way traditional retailers do), shoppers can also experience the store via their smartphone by scanning QR codes to send clothes to the fitting room or straight to pick up. Once in the fitting room, shoppers can select looks without having to leave. The store delivers on-the-spot algorithmic service that traditional brick-and-mortar models often can't meet, but retailers in the future will have to incorporate that sort of technology with an even greater human touch — more like a personal shopper experience — to offer that personal touch critical to the sensory experience of seeing, touching, and feeling products.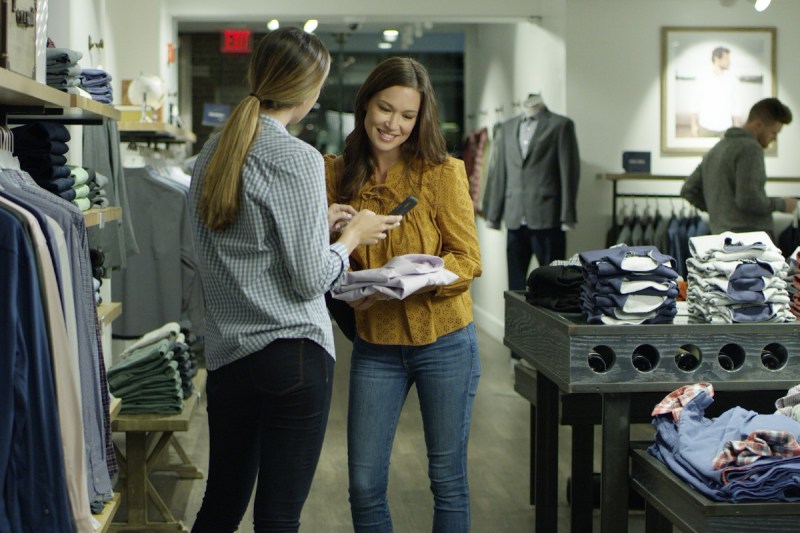 Personal shoppers offer an intimate fashion service. They learn your personal style preferences and make clothing suggestions from the brands and looks available at the national retailer. While your personal stylist gets to know you through one-on-one interaction and stores the data for next time, this does not yet transcend to smart programming, transferring this data to a profile immediately accessible to retail associates.
The question then arises: how can stores combine the personal shopper experience with human interaction for an efficient, intimate store visit?
Here to answer that question is Phil Granof, CMO of NewStore and myself, based on my own appointment with a Nordstrom Stylist. Granof is a retail tech expert who consults with high-end brands to design superior online and in-store consumer experiences. My own encounter revealed some noteworthy positives to the personal touch as well as holes that tech could potentially fill. At NewStore, Granof asserts that the human element is key to building brand loyalty, but notes how technology can fill gaps through automation and create a streamlined experience.
Use technology to heighten the experience
One of the perks of the Amazon Style store is that the staff is essentially invisible if you want them to be. While employees are available to assist customers, answer questions, and help at checkout, customers can also use technology like the dressing room touchscreen instead if that's their preference.
Likewise, my Nordstrom stylist utilized technology to enhance my experience. She utilized Smart assets to not only meet with me virtually, but to connect and prepare for our appointment beforehand. After Portland, Oregon-based Emma Gustafson introduced herself via text, she jumped right into action.
"I just wanted to get a better idea of what you're looking for and your personal style!" Emma texted. "If you wouldn't mind sharing a little bit more about yourself, that would be great. I may have a few follow-up questions as well!"
By the time we connected over Zoom, Gustafson not only had an idea of my personal preferences, but she understood the context of my clothing — why and where I wear what I wear — she even had photos of me in action — in and out of work, in social situations and recreating in the wild.
Granof's mission at NewStore is to download that fact-finding into datasets, so that service associates are on equal footing with the customer. Wander into any random Nordstrom or Macy's and the sales clerk is immediately at a disadvantage. Browsers are armed with iPhones and wish lists. Salespeople have cash registers and isolated computer screens. Enabling salespeople with iPhones and Smart tech could create parity between the parties.
"Then things are at their fingertips," Granof said. "You never have to say no to anything. Think about if an associate just says 'Yeah, we can do that.' They already have all your info on hand."
Combine the Apple and Amazon Experiences
At the time of our video chat, Gustafson had several outfit options to offer: light jackets over Dri-Fit shirts on top of hiking pants and outdoor casual boots; solid and plaid long sleeve button ups over light brown jeans; a business casual set with a slim sport jacket over quality pastel tee over dark jeans.
"Brands are coming out with a lot more casual pieces post-pandemic," Gustafson said. "There's fewer satin finishes and more cottony looks. At Nordstrom, in my opinion, we've been ahead of the style trends. At this store, our focus has not been full suiting because people are just not wearing full suits to work as often."
With just a few texts back and forth, Gustafson was able to fit my aesthetic into current trends and deliver threads that I would consider buying. Granted, my look is not complex (I'm writing this in a Dri-Fit shirt over hiking pants), but I saved time and gained a valuable view into how I can build on my wardrobe in a 30-minute digital session.
It would almost certainly be a costly transition, but the opportunity is there and the technology exists for virtually every retail floor employee to access similar individualized information.
"Imagine every employee had an iPhone. They could just look customers up and know everything about their former purchases," Granof said.
Customer info can not only clue retail employees in to past customer purchases, but to their present needs and future desires. This is how NewStore set up the shopping experience at Burton. People coming into the snow gear store are encountering associates that know everything about their wants and needs.
This not only can help shoppers, but offers a more seamless experience for store workers. They can schedule returns for the earlier, less busy part of the day, access returns with just a few clicks from iPhones, and offer exchanges aligned to personal profiles.
"NewStore can offer any retailer the store experience of Apple and all convenience and choice of Amazon," Granof said.
Granof calls Amazon a "virtual vending machine," offering anything we want from the Cloud. Apple incorporates the Cloud into the store experience. Genius Bar techs pull profiles directly from an iOS device.
"It's a seamless experience that values the customer in a store setting," Granof said.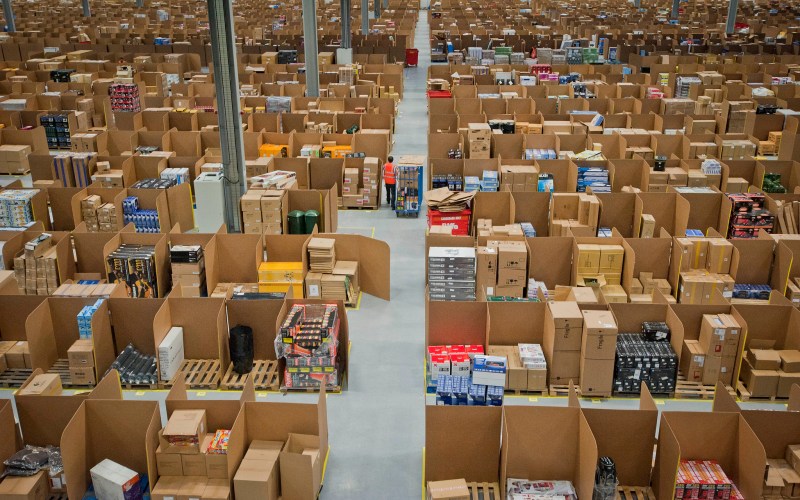 Create a resilient, digitally-entwined business
The pandemic created a very real situation that required businesses either to adapt or shutter.
Restaurants, music venues, movie theaters, and more joined retail stores in hemorrhaging revenue and often shutting doors for good.
Gustafson's Portland Nordstrom location went into lockdown in early March 2020 and she didn't return to work until July. When she returned, there was a new normal — sanitizer, masks, and other pandemic protocols. The stylist reconnected with her clientele, and virtual appointments took off.
Today, while those virtual meetings have waned from the peaks reached over the last two years, Gustafson still retains a number of customers in nearby Washington state and a variety of Oregon cities. Nordstrom's virtual selling platform gives her access to past purchases, which helps her set up meetups as well as send follow-up storyboards with links to request outfits and items.
"Our customers can opt into sharing their purchase history and general account information so our stylists can better serve them relevant recommendations both during virtual and in-store interactions with the customer," Nordstrom communicated in an email. "Additionally, customers see AI-generated personalized recommendations when they browse Nordstrom.com and the Nordstrom app."
This tech, however, does not yet reach across all physical locations or go directly to in-store associate iPhones. Granof believes not only do the reopening retail businesses need to complement their store with a cloud platform, it's essential that they adopt this tech in, at minimum, the next two to five years.
"Traditional retail is in a world of hurt if they're not thinking about this," Granof said. "They're going to have to go with smaller stores, hold smaller inventory, and only equip associates with real-time data. Then you have a resilient business."
When the world asks that physical locations darken, for example, a digitally-entwined business model can offer an easy transition to an online store.
Show a dedication to privacy
NewStore already works with 55 stores across the globe, bringing its Amazon, Apple, and numerous additional partners together with stores UntuckIt, Outdoor Voices, and Marine Layer. Granof realizes that customer data existing in the emerging retail ecosystem is not a comfortable issue.
"There will be a battle into perpetuity about personal privacy," Granof said. "If places are going to know what you want, they're going to have to accept this data.
This was the primary concern for NewStore in choosing who to host its shopping service.
"There's a reason we personally chose iPhone for our platform: they're the most dedicated to privacy," Granof said. "It's the most secure way to transact."
Learning from the fallout
"The human element is essential to the in-store shopping experience — especially as shoppers return to physical retail post-pandemic," Granof said.
Nordstrom provides dedicated humanity and more with its personal shopping experience. It's possible Amazon's tech-first experience hasn't landed with customers as it did with other brick-and-mortar entities like Amazon Go.
"I give my phone number out to most of my customers," Gustafson said. "I help them shop for gifts for family members, for work, birthdays, anniversaries. Once I'm in, I'm in the whole way."
Yoke this client devotion to smart tech that enables retail employees, and any outlet would offer a distinct competitive advantage.
This story was updated to clarify how the in-store experience at Amazon Style works.
Editors' Recommendations