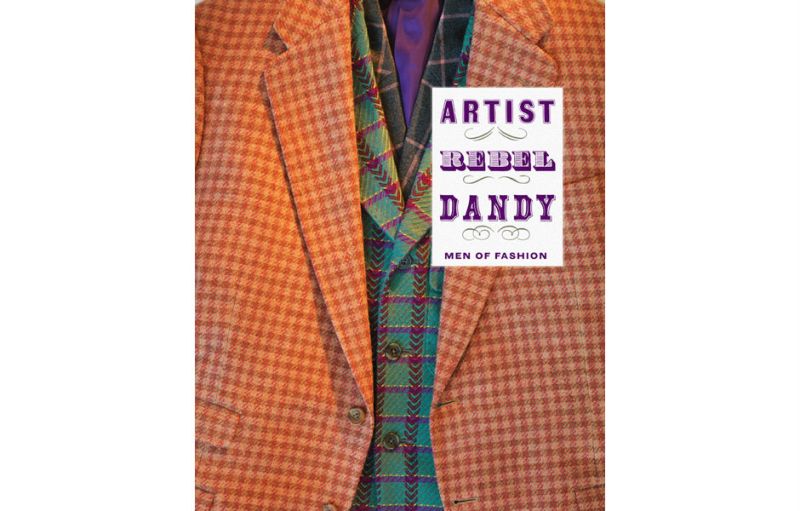 According to the Merriam-Webster dictionary, a dandy is "a man who gives exaggerated attention to personal appearance." Artist/Rebel/Dandy: Men of Fashion, an exhibition at the RISD Museum in Providence, Rhode Island, celebrates the dandy in all forms, from the likes of Beau Brummell, who revolutionized menswear in the early 19th century, to the dandies of present day, like Waris Ahluwalia, Thom Browne and Rick Owens. Unfortunately, we know not everybody will be able to get out to Providence to check out this exciting exhibition by the time it wraps up in August, but luckily, there's also an in-depth book of the same name to coincide with the show published by Yale University Press.
The book, Artist/Rebel/Dandy: Men of Fashion, is 208 pages of men's style, with photographs dating back 200 years up until now. "The dandy is often interpreted incorrectly as a fussy and flamboyant fellow," writes Browne in the book's preface. "But when we look back at the original dandy — the early-nineteenth-century figure of Beau Brummell—we find a silhouette that is pared down, fitted, and uniform-like. This is precisely what I relate to as a menswear designer — clothing that is no less and no more than suits the role." The book indeed dismisses notions that a dandy is a man with theatrical sense of fashion. Instead the dandy is defined as a man with good taste who appreciates style.
In the book we see an 1805 painting of Brummell — who the book says, "basically invented the modern suit" — clad in a wool broadcloth with brass buttons, a ruffled shirt, and a top hat and cane. From there are images of notable dandies throughout history — a 1922 portrait of Tsuguharu Fujita dressed in round-framed glasses, a bow tie, plaid shirt and jacket by Man Ray; a 1974 black-and-white photograph by Oliviero Toscani for L'Uomo Vogue of Andy Warhol in a button-up shirt and bathrobe carrying a Polaroid camera; and a 2008 image of André "André 3000" Benjamin in a dashing white tuxedo and straw Trilby from the Met Gala that year. In addition are numerous texts — an essay by Patti Smith on Charles Baudelaire, a look back at Oscar Wilde by his grandson Merlin Holland and former member of Warhol's Factory, Daniela Morera, reminiscing about the legendary artist's style.
Anyone curious about men's fashion and its history should read this book, which offers one of the most thorough and whimsical accounts of the evolution of male style.
Artist/Rebel/Dandy: Men of Fashion, $50 at yalepress.yale.edu.
Editors' Recommendations