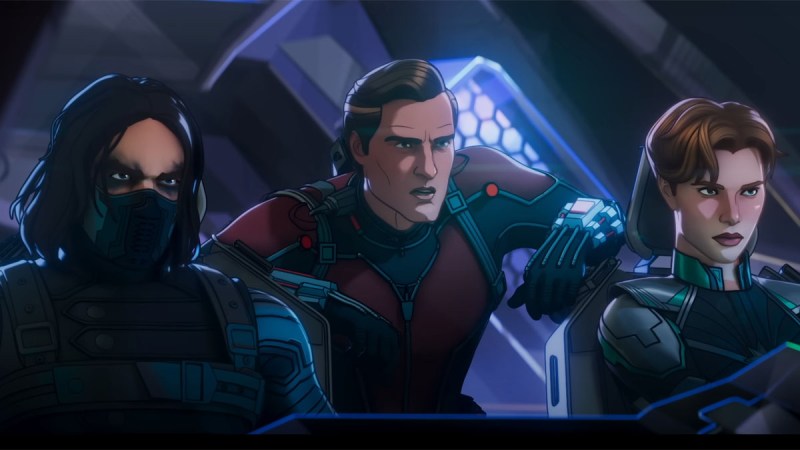 After a two-year gap between seasons, Marvel has announced that What If? season 2 will premiere on Disney+ on Friday, December 22. Although the first season of the Marvel Cinematic Universe's first animated series was serialized weekly in 2021, What If? season 2 will be releasing an episode per day until the ninth episode (which serves as the season finale) arrives on December 30. That would be strange in of itself, but Marvel is also dropping every episode of its next MCU live-action series, Echo, on January 10 on both Disney+ and Hulu. That's also a first for a Marvel Studios show.
What's behind this sudden shift in strategy? The writers' and actors' strikes kept Hollywood on hold for over six months this year, and that means new shows and movies are facing severe delays in 2024. Surely Disney+ could have used those Marvel TV shows to shore up some of the driest periods ahead. Instead, Marvel and Disney are burning them off as if they have no confidence in them.
It's also worth mentioning that Marvel's upcoming TV slate is pretty light on shows. Agatha: Darkhold Diaries and Ironheart were both filmed prior to the strikes, and they should easily premiere in 2024. However, next year's big Marvel series, Daredevil: Born Again, was recently pushed back and retooled by Marvel after the studio decided that the show wasn't working after numerous episodes had already been filmed. Reports have indicated that Marvel is not abandoning television, but the studio is hiring more TV-savvy executives to handle the shows in the future.
Is there a trailer for What If? season 2?
There is indeed. And to give you an idea of how long this season has been in the works, the completed What If? season 2 premiere was screened for fans at San Diego Comic-Con 2022. That episode picks up where the first season left off, as Captain Carter discovers the identity of the person inside the Hydra Stomper mech that was piloted by her boyfriend, Steve Rogers, in the alternate reality they call home.
During season 1, an episode featuring Gamora and Iron Man on Sakaar (from Thor: Ragnarok) was held back for season 2 despite the fact that the Gamora from that world had a large supporting role in the season finale. That Gamora-centric episode is glimpsed here, in addition to an odd pairing of proto-Avengers, including the original Ant-Man, Hank Pym, the Winter Soldier/Bucky Barnes, and Mar-Vell, the character played by Annette Bening in Captain Marvel. Additionally, there's a Die Hard riff with Happy Hogan as Avengers Tower is seized by terrorists on Christmas Eve.
Will there be a What If? season 3?
The third season of What If? was reportedly in development as of last year. Regardless, Marvel and Disney+ have yet to acknowledge that officially. The show's fate may be tied to how well fans react to season 2's staggered release.
Editors' Recommendations