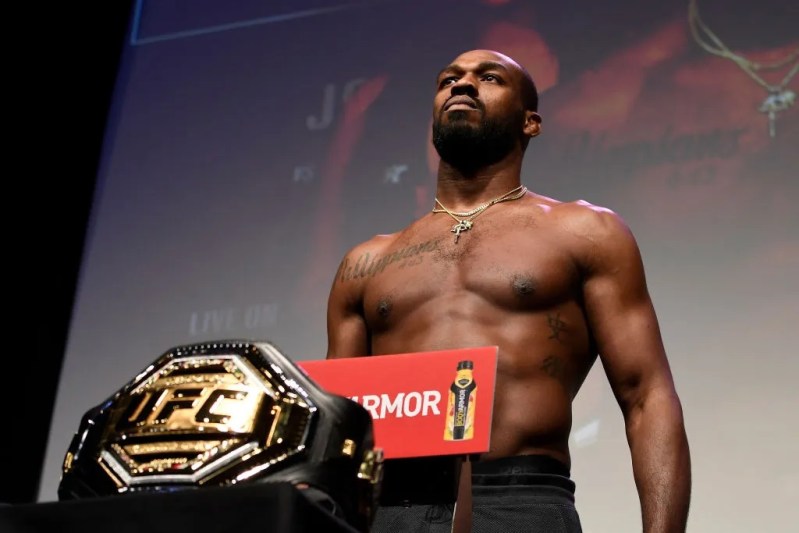 This Saturday, March 4, at the T-Mobile Arena in Las Vegas, something is happening that MMA fans have been looking forward to for quite some time. Former two-time light heavyweight champion Jon Jones is returning to the Octagon for the first time in three years, and for his long-awaited comeback, he's moved up in weight to take a shot at the recently vacated UFC Heavyweight Championship. Facing him will be former interim champion and title challenger Ciryl Gane. This is a pay-per-view, so if you're looking forward to watching Jon Jones make his heavyweight debut this weekend, here's how you can watch the UFC 285 live stream online with ESPN+ — and maybe save some money on your PPV ticket.
UFC 285 is a pay-per-view show, which is what you'd expect when you see a name like Jon Jones on the main card (especially considering he's been out of action for roughly three years). ESPN+ has held exclusive broadcasting rights to UFC PPV events for several years now, and that's not looking to change soon. That means you'll need to sign up to ESPN+ in order to purchase and watch the UFC 285 PPV. Following recent price increases, a subscription currently costs $10 per month or $100 per year, with UFC PPV ticket prices now sitting at $80.
New ESPN+ subscribers can find some relief in a one-time bundle discount, however. If you haven't yet signed up for ESPN+, you can score a one-year membership to the premium streaming platform along with the UFC 285 pay-per-view stream for $125, which saves you $55 on their usual combined price of $180. That's not a bad way to sign up for ESPN+ and watch the UFC 285 live stream this weekend, and with Jon Jones making his return and heavyweight debut, this is a good event for taking advantage of that discount. Note that this deal is only good one time, though; existing ESPN+ subscribers will have to pay $80 to watch the UFC 285 PPV online.
Every MMA fan in the world already knows UFC 285 is a big one. Jones has been out of action since 2020 but has been teasing his return and move to heavyweight for some time. The stakes for his comeback were raised even higher recently in the wake of Francis Ngannou's withdrawal from the UFC following a contract dispute, as the UFC Heavyweight Championship now lies vacant. That's perfect timing for Jones, who now has a shot to reclaim a belt (albeit a different one) as he does his ring-walk to the Octagon for the first time in three years. Facing him will be former interim champ Ciryl Gane, who unsuccessfully challenged Ngannou for the title little more than a year ago.
If you want to watch it all go down live, then now's the time to grab the pay-per-view so you can watch UFC 285 online. And, if you haven't signed up for ESPN+ already, then be sure to take advantage of your one-time bundle deal offer and save $55 on the UFC 285 PPV. The main card fights begin at 10 p.m. ET (7 p.m. PT) Saturday night.
Editors' Recommendations