This content was produced in partnership with Tineco.
Few would argue that cleaning is not fun, but it is necessary. Between pets, kids, guests, and ourselves, messes happen. If you don't clean them promptly, the filth will continue to get worse until it's unmanageable, and nobody wants that. So, we toil away, scrub, clean, mop and vacuum until our floors are nearly spotless and our heart's content — well, as content as they can be. But there has to be an easier way, right? Thanks to modern technology, or more specifically, Tineco's intelligent floor washers, the answer is right in front of us. More importantly, Tineco's Prime Day deals, you can clean your floors at a discounted price.
They're affordable and efficient, and will help you clean up both dry and wet messes in no time. Because they're equipped with an effective selection of smart features, they also make cleaning easier and faster than anything you've experienced before. You'll find the best deals below.
Tineco FLOOR ONE S3 Breeze — $240, was $370
The key to Tineco's FLOOR ONE S3 Breeze is that it's lightweight, easy to use, and cleans wet and dry messes. You can both vacuum and wash hard floors in a single pass. The iLOOP smart sensors automatically adjust suction power based on what type of mess you're trying to tackle. . The self-cleaning feature keeps the brush and tubes clean, and removing the dirty water tank is quick and easy.
The LED screen offers a lot of extra support you won't find elsewhere, such as guided cleaning, real-time prompts, and voice alerts. All of these features work together to help you give your floors a more thorough cleaning overall. As if it wasn't smart enough already, it also integrates with the Tineco mobile app for more detailed support.
Tineco PURE ONE S15 Pet — $349, was $500
If you're a pet owner, you're going to need a little extra power and support from your cleaning products. Pet fur and dander tend to get everywhere, and if we're talking about dust, well, let's just not. If any of this resonates with you, listen up because Tineco's PURE ONE S15 Pet is just for you. It's a powerful and cordless stick vacuum with smart sensors and an anti-tangle power brush. In short, the proprietary brush head won't get bogged down or tangled with hair during use, even in large clumps. Best of all, the hair doesn't build up inside the unit either because of the V-shaped bristles and dual-comb design.
Tineco's PureCyclone technology offers powerful suction while separating air and dust. This avoids clogging in the filters and keeps you going for longer without serious interruptions. An interactive display provides real-time cleaning information, and the iLOOP indicator turns from red to blue when an area's debris has been effectively cleared. The lay-flat design and LED headlight work together to help you get into all the nooks and crannies, like under furniture and in areas you wouldn't normally be able to reach. Of course, the Prime deal drops the price of this unit to an all-time low, which is perfect if you have some other pet supplies you're planning to grab during the big event.
Tineco FLOOR ONE S5 Pro 2 — $399, was $600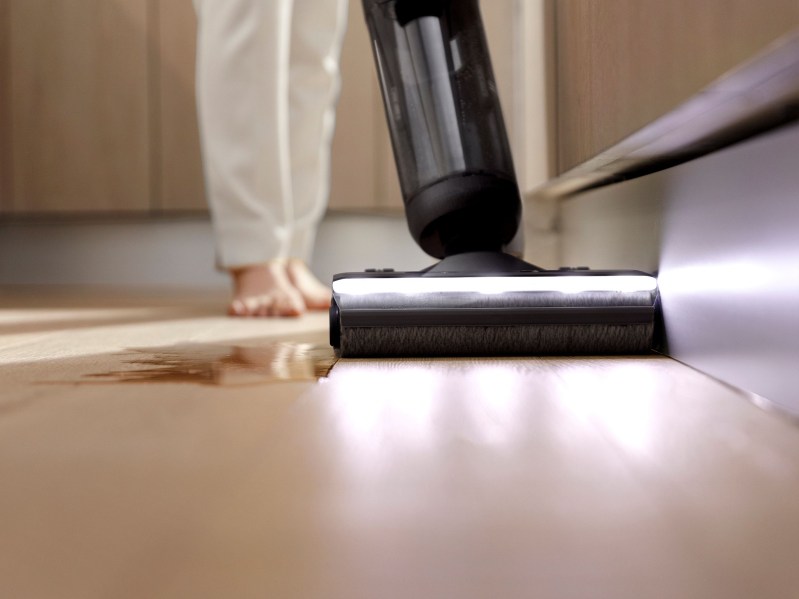 Typically, while vacuums do a great job of cleaning open areas, they're not the best at getting near wall edges, baseboards, corners, and tight spaces. That's not the case with Tineco's FLOOR ONE S5 Pro 2, which is designed, from the ground up, to get tough spills and messes. It optimizes your cleaning experience thanks to intelligently-designed features like the iLoop smart sensors that auto-adjust suction based on floor cleanliness and type, a built-in screen for detailed information, and hands-free auto cleaning. You can both vacuum and wash in one step, and the auto self-cleaning will clean and flush the roller during use to ensure you're not making an even bigger mess. The brush roller glides effortlessly against baseboards and edges to clean all that nasty build-up like dust, debris, and animal fur.
The 2.1-inch LCD is animated and provides real-time cleaning stats and guidance. The iLoop ring will change colors onscreen, from red to blue, to tell you when it's done cleaning an area. At a glance, you'll also see battery levels, suction power, and various alerts. An enlarged water tank holds enough to clean most, if not all, of your home in one go. It also keeps the dirty and clean water separate, so there's no crossing the streams as you would with a traditional mop and bucket.
Tineco FLOOR ONE S7 Pro — $639, was $800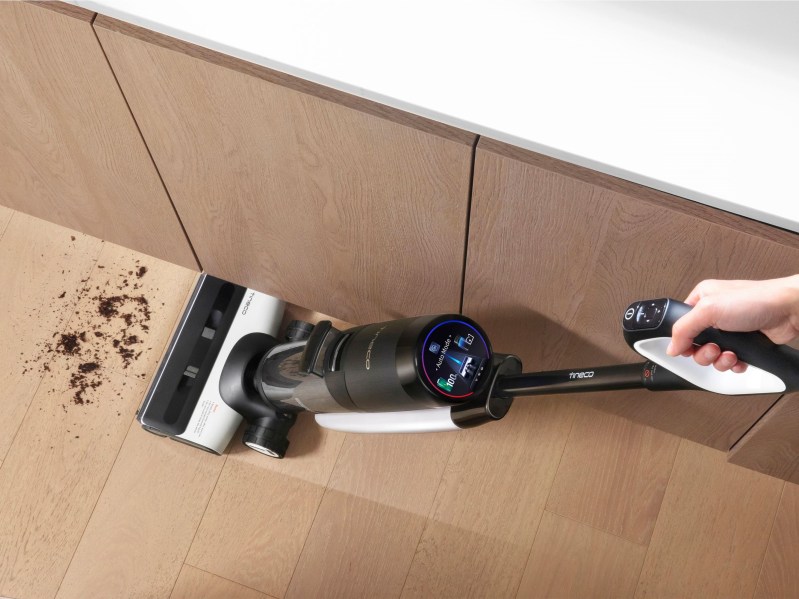 As one of Tineco's most advanced cleaning tools ever, the FLOOR ONE S7 Pro is the ultimate floor washer. It combines wet and dry cleaning, and with advanced engineering, makes the job like nothing you've ever experienced. The SmoothPower self-propulsion system is just the start. It helps the vacuum glide effortlessly across the floor, but don't worry, the dual-edge cleaning roller and floating scraper tech are enough to handle even the most stubborn messes.
Unique technology delivers constant brush cleaning by adapting to the roller thickness and continuously squeezing it during operation, keeping the roller clean for longer and preventing messes from spreading. Speaking of longer cleaning, the FLOOR ONE S7 Pro will last for 40 minutes on a single charge, which is quite a bit of time, and plenty for cleaning even large residences. High-capacity water tanks significantly reduce the need to refill and empty during use. And like most of Tineco's devices, a vivid 3.6-inch LCD screen displays real-time updates and status info, including battery level, suction power, and cleaning guidance.
Editors' Recommendations