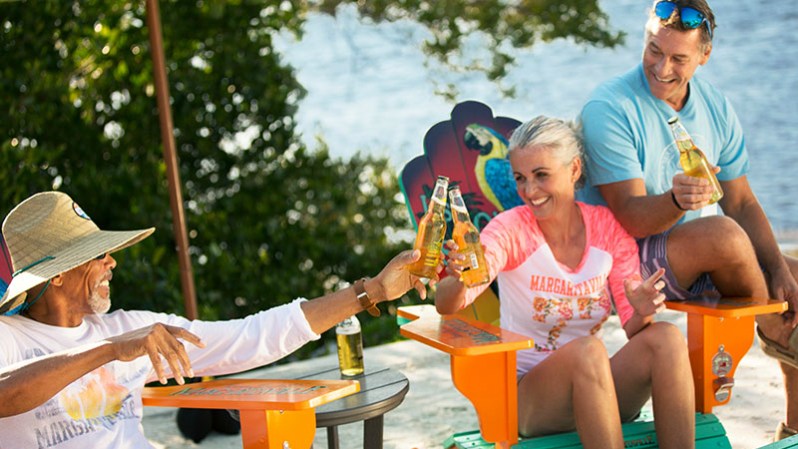 Our generation will be begging our children to put us in a home — a Margaritaville retirement home, to be specific.
We at The Manual assumed this business venture was fake news, but as it turns out, the merging of margaritas with 55-plus living is as real as the fact that snails have 14,000 teeth. (Look it up.)
We're here to announce that the Jimmy Buffett chain Margaritaville has expanded its branding to Margaritaville retirement communities. They're being called Latitude Margaritaville. This collaboration between Minto Communities (they build houses) and Margaritaville should fuse quality real estate with exciting recreation, live entertainment, and great dining into one epic old folk's home.
We're hoping it smells like tequila and limes and not like, well, most retirement homes.
Three locations have currently been designated for Latitude Margaritavilles, including Daytona Beach, Florida; Hilton Head, South Carolina; and Watersound, Florida.
The model homes for two Latitude Margaritaville locations were unveiled in spring of 2018, featuring four "Caribbean Collection" villa models, three "Beach Collection" single-family homes, and two "Island Collection" single-family homes. Each space is painted a beachy pastel outside and features a crisp, white interior reminiscent of island retreats. The layout looks like a normal suburban community that has listened to "Pass the Dutchie" one too many times.
Surprisingly, these retirement cribs are roomy AS. Ranging from 1,503 square feet to 2,564. I wouldn't mind bunking with my grammy for an indefinite stay in these digs. The retirement homes at Margaritaville are also green, which is probably for the best since the seas are a'risin' and Florida is, on average, a mere six feet above sea level.
"Each beautiful new Latitude home is designed and built to provide a low-maintenance lifestyle… Minto has long been committed to developing environmentally sustainable communities and building homes with the finest 'Green' technologies and products," says the official website. "Latitude Margaritaville homes are energy efficient, which means lower monthly energy costs to help save you money for years to come."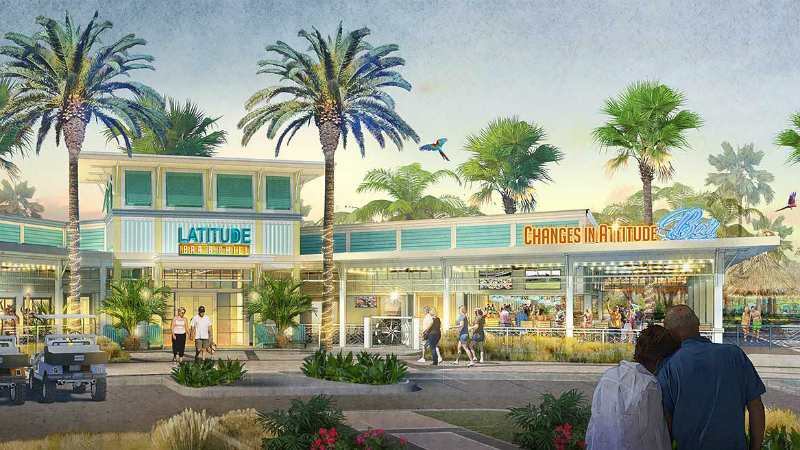 Speaking of cost, joining Margaritaville will run you between $254,990 and $349,990 (roughly), but included in that price is professionally-designed, lush landscaping for your home, a private 2-3 car garage, emergency buttons, and a new Town Center that makes your neighborhood feel like an entertainment and dining paradise.
Plus a fitness center, tiki huts, cabanas, and private beach and pool.
"Latitude Margaritaville is a place where life rolls easy, neighbors are friends, and the party never ends," says the official website. Let's just hope the execution doesn't end up resembling the Floribama Shore with old men and women doing shots out of each other's wrinkly belly buttons.
Don't forget to pack your margarita pitcher, blender, and cups!
Editors' Recommendations