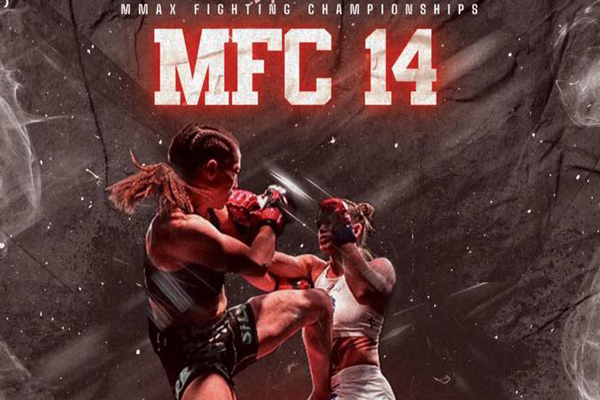 Looking for some mixed martial arts action to tide you over until UFC 260 on March 27? MMAX Fighting Championship has your fix ready with MFC 14: Time 2 Shine coming tonight to the River Valley Combat Academy in Fort Smith, Ark. You don't need to be a local to watch the battles live, however; you can stream MFC 14 online right from the comfort of home with FITE.tv, and we're here to show you how.
How to Watch the MFC 14 Live Stream Online in the U.S.
If you can't get enough boxing, MMA, kickboxing, and wrestling, then FITE.tv is a must-have service to have in your streaming toolkit. Whereas ESPN+ is the go-to place to live stream UFC fights (and UFC pay-per-view events in particular, as ESPN+ holds exclusive broadcasting rights for these), FITE.tv is one of the top platforms for those who also follow other MMA promotions and amateur leagues where you can see lesser-known, up-and-coming talent duke it out. Who knows? You could be watching the next big UFC star rising in the ranks.
Even better, a FITE.tv account is totally free — no monthly fee required — all you need to do is sign up and enjoy immediate access to a ton of free on-demand content. You'll still have to pony up the cash for pay-per-view events like MFC 14: Time 2 Shine, though. Along with MMA and kickboxing, FITE.tv is home to other combat sports including boxing, wrestling (including popular indy promotions like Ring of Honor and Impact Wrestling), and even bare-knuckle fighting. You can watch FITE.tv on mobile devices (iOS, Android, and Amazon Fire), smart TVs, streaming sticks, Xbox and PlayStation gaming consoles, or right in your PC's web browser.
MFC 14: Time 2 Shine is happening tonight, with the action starting at 8 p.m. ET. The event is expected to last until midnight. If you want to watch the MFC 14 live stream online, then FITE.tv is the place, and you can sign up now and buy the MFC 14 PPV for just $20. The fight card has yet to be officially revealed, but with four hours of mixed martial arts combat in store, this is an event any MMA junkie won't want to miss.
Editors' Recommendations