Later today, the second leg of the Champions League begins, and Liverpool takes on Real Madrid. After losing 5-2, the Reds need a three-goal win to force some extra time, or if they want to advance they need to do better than that. Real Madrid, on the other hand, just needs to win, draw, or lose, by two goals or fewer. If they can pull that off they'll advance to the quarterfinals. It's sure to be an exciting match filled with drama, excitement, and maybe even a real upset or two.
Understandably, you'd want to watch live, especially as a fan of one of these teams, or heck even just because you love soccer. If that's the case, you're definitely seeking out a reliable Real Madrid vs Liverpool live stream that you can watch online, maybe even for free. There truly are some amazing places to watch live sports online, but to catch a specific game — like tonight's — you need to know where to look. Well, we've got the details so keep reading to see where you should go.
Watch the Free Real Madrid vs Liverpool Live Stream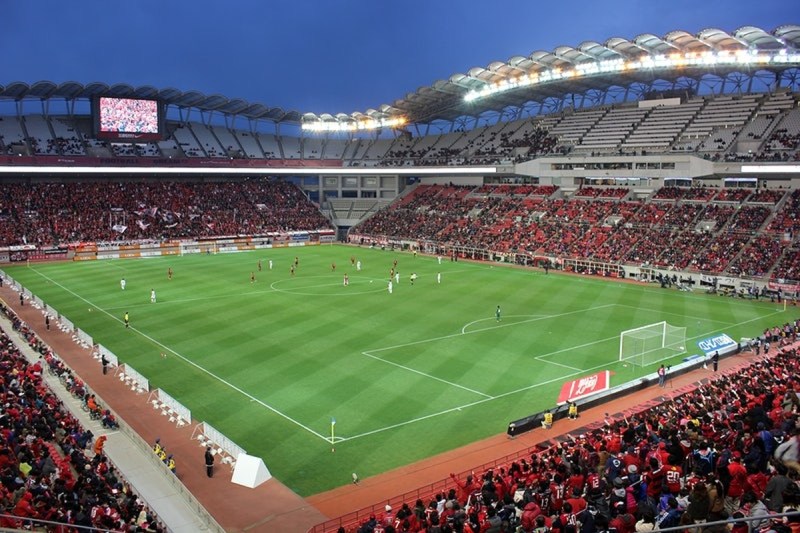 While ESPN+ is an excellent place for live sports online, believe it or not, it's not the place to go for tonight's Real Madrid vs Liverpool game. If you want to watch the Champions League games, particularly the Real Madrid vs Liverpool live stream, your best bet is going to be Paramount Plus, which is Paramount's online streaming service a la Netflix or Hulu. Paramount also offers live streams of the NFL, PGA Masters Tournament, Men's March Madness, and a bevy of other sports, right along with live commentary and expert analysis from the CBS Sports HQ. Plans start at $5 per month, with premium options to tack on extras like NCAA basketball and SEC football or even other networks like Showtime for more entertainment.
But here's the real kicker. If you want to give Paramount Plus a try for up to 30 days, one whole month, they're offering a free trial right now for new customers. When you use coupon code PICARD — yes, like Jean-Luc Picard — you can activate that one-month trial at no cost. That means, if you hurry and sign up now, you'll be all set for tonight's Real Madrid vs Liverpool live stream and any future Champions League games that air on Paramount Plus. You can watch an entire month of your favorite soccer teams and matches, for free. It doesn't get any better than that.
We recommend signing up and setting everything up as soon as possible so you'll be ready for the game tonight. Make sure you install the Paramount Plus app on your devices of choice, whether that's your smart TV, streaming media player like Roku, or mobile device. The last thing you want is to run into technical issues just moments before the game is supposed to start. No one wants to miss out on that action.
Editors' Recommendations