Rooting for a characters with a clear moral compass throughout a TV show is always a feel-good experience, and contemplating our own code of ethics while following antiheroes is equally satisfying. Still, an intricate plot can never truly advance in our favorite stories without a ruthless, clearly evil antagonist. The best TV villains are fleshed out with a backstory such that the audience can understand the villain's motivations, yet we still find them despicable to root for — and that we sometimes end up rooting for anyway. The villain will help guide the viewer through the episodes, pushing us to the edge of our seats until we simply can't wait any longer for their plans to be thwarted by the good guy or another oppositional force.
Some TV villains are murderous, while others are simply so unethical as to make our skin crawl. Villains can be abusive, both mentally and physically, and they can be compelling because they make us wonder what could possibly go so wrong as to cause someone to be so sick and twisted. TV wouldn't be the same without them, and they've helped to create the golden age of TV that took off in the early 21st century. These are the best TV villains since the year 2000 — and in some cases, even the best villains of all time.
10. Darlene Snell (Lisa Emery) — Ozark
Jason Bateman's money-laundering drama Ozark wasn't exactly a show with a variety of great villains. Most of the opposition to the Byrde family came in the form of stereotypical drug cartel men or similar bad guys. That's why badass Missouri redneck Darlene Snell was a unique antagonist to Marty and Wendy throughout their stay in the Ozarks. From killing her own husband all the way to stealing a child, this wicked woman sure knew how to manipulate every situation in her favor.
9. Darth Vader (Hayden Christensen) — Obi-Wan Kenobi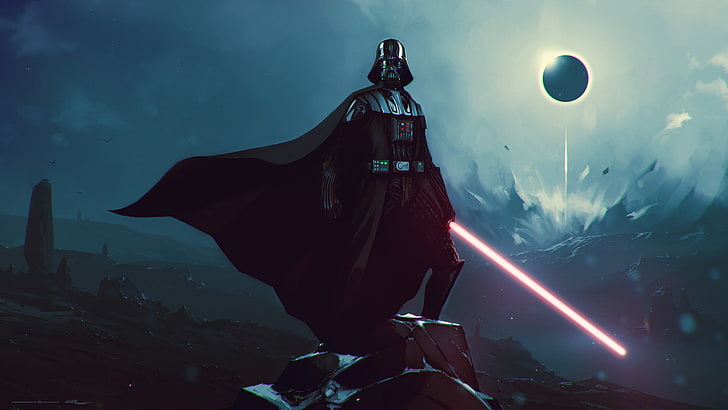 Darth Vader is arguably the most famous villain in movie history, but this list is all about TV bad guys. Fortunately, we did get to see Vader on the small screen in the Disney+ series Obi-Wan Kenobi in the spring of 2022. Learning a little more about the anger and pent-up rage that existed in the Sith Lord between the prequel and original trilogies was fascinating. We also got to see Vader at a time when his powers were more vital and raw than in the 1980s films.
8. Clay Morrow (Ron Perlman) — Sons of Anarchy
As the president of SAMCRO in the first several seasons of the acclaimed FX drama Sons of Anarchy, Clay Morrow (Ron Perlman) was more of an antihero. As more layers got peeled back on his backstory and phony behavior towards other members of the motorcycle club, Perlman imbued Clay with the type of arrogance that made viewers look forward to his demise. Clay's tension with the main character, Jax Teller (Charlie Hunnam), was a highlight of this overly violent drama series.
7. Logan Roy (Brian Cox) — Succession
HBO's current crown jewel, Succession, has a lot of bad people. Basically every character on the show is unlikable in one way or another; this is what happens when the entirety of the Roy family is privileged and pompous. That said, the father of the clan sticks out as the clear enemy of the twisted corporate world the show takes place in. Logan Roy (Brian Cox) is the epitome of power, control, and parental abuse. He's left unforgivable marks on each of his children, and the final season of the show leaves fans hoping for Logan to take his first L of the series. We won't get our hopes up, though. He always wins.
6. Lalo Salamanca (Tony Dalton) — Better Call Saul
When Better Call Saul introduced Lalo Salamanca (Tony Dalton) in the fourth season of its tremendous run, few expected him to become the best villain in the entire series. With his unfair charisma that charms, unarms, and then destroys anyone in his path, the only thing that could stop Lalo was plot armor. His battle with Gus Fring in the sixth season already had a predetermined outcome considering that only one man survived to see Breaking Bad, but creator Peter Gould deftly handled the climax of the conflict.
5. Vecna (Jamie Campbell Bower) — Stranger Things
Netflix's most popular original series ever has always had the production values of a big Hollywood hit rather than a streaming television series with small origins. The enemies of the Upside Down are sure to make anyone open one eye at night after watching Stranger Things, but the fourth season's villain took the scary up several notches. Vecna (Jamie Campbell Bower) is everyone's worst nightmare — literally. Ravaging the innermost demons of even the strongest characters, the former lab experiment dubbed "Number One" has torn Hawkins' Indiana apart heading into the fifth season. It's going to take everything from the heroic children of the small fictional Midwestern town we've come to love to take him down.
4.The Trinity Killer (John Lithgow) — Dexter
Dexter Morgan (Michael C. Hall) sparred with many crazed, bloodthirsty serial killers throughout the Showtime series' original run, but nobody was more eerie than Arthur Mitchell (John Lithgow), better known as the "Trinity Killer." Trinity was the first antagonist to truly get the upper hand on Miami's premiere forensics expert, and he created a legacy that future villains found difficult to match. This role earned the Third Rock from the Sun actor an Emmy, as his fingerprints were left all over the show's ensuing four seasons.
3. The Governor (David Morrissey) — The Walking Dead
AMC's zombie drama is one of the best apocalypse shows in recent memory, even if it did overstay its welcome by a few seasons. Back in its early days, the writers of The Walking Dead had a clearer vision for the survivors in Georgia, and the violence of the walkers was only surpassed by the threat of evil people who were still alive. A man who went by the name of "The Governor" (David Morrissey) appeared to be a leader others could confide in and look to for support, a man to be trusted during the darkest times. Instead, the Governor was an emotionally devoid psychopath. He wreaked havoc on Rick (Andrew Lincoln) and the rest of the beloved cast members on the show for over a season, only succumbing after he left indelible scars on those left behind.
2. Homelander (Antony Starr) — The Boys
Amazon Prime Video's superhero spoof, The Boys, has a lot of questionable characters who make shaky decisions, often for selfish reasons. None of these people do the things Homelander does, though. From letting innocent civilians die on an airplane to laser-frying someone in front of a crowd of onlookers, Vought's number-one super is much more than just a satire of Captain America. He's petty, callous, and even sympathetic once in a while. Without him, The Boys simply wouldn't be half as interesting. Antony Starr's performance as the Homelander is one of the most underrated on TV right now. Here's to hoping he finally gets some awards recognition in season four!
1. Gus Fring (Giancarlo Esposito) — Breaking Bad
Vince Gilligan's iconic crime drama Breaking Bad is one of the best shows of all time because it has a tightly-wound plot, smart writing, and detailed cinematography. Arguably, the show's peak also came when main character Walter White (Bryan Cranston) was sparring with the menacing and calculated Gus Fring (Giancarlo Esposito). The back half of the fourth season is a thriller like nothing else ever put on TV because Gus and Walter finally put down the façade and face each other in a war of ego, intelligence, and loyalty to their loved ones. Esposito is able to strike fear in both Walter and the audience with a simple scowl and threat, preferring to use verbal violence over physical strength. We learned more about the character's backstory in the prequel series Better Call Saul, but his original run on Breaking Bad will forever remain his most villainous.
Editors' Recommendations