One of the biggest sales events of the year, Prime Day, is very nearly upon us, set to run from (tomorrow) July 12 through July 13, but it has already launched a number of early Prime Day deals to get you in the mood. Read on while we take you through some of the Prime Day deal highlights. Not sure where to begin with Prime Day? Don't worry. Read on below and we'll take a look at everything you need to know about the unmissable sales event. For now, let's take a look at some of these early Prime Day deals.
Best Prime Day Deals You Can Shop Today
Amazon Prime Stampcard —

Fire TV Stick 4K Max —

Get $20 in Prime Day credits when you spend $75 on P&G essentials —

Insignia 50-inch Class F50 Series 4K TV —

Toshiba 75-inch Class M550 Series 4K TV —
Get $10 Amazon Credit to Spend on Prime Day
Why Do
It's (almost) entirely free to do
Learn more about Prime
Easy $10 credit
Quick to complete
The Amazon Prime Stampcard is an unconventional kind of deal but it's one of the best kinds. In a bid to promote what Amazon Prime can offer all its users, the Amazon Prime Stampcard is a simple and straightforward way of earning a quick $10 credit for any Prime subscriber. That's because it focuses on showing you exactly what Prime can provide you with in an easy to use manner. All you need to do is collect the four stamps available before July 13 and you get $10 credit to use at Amazon.
The four stamps are pretty easy to complete. The first one involves making a Prime-eligible purchase. It's the only one that costs money to complete but odds are if you have a Prime membership, you probably buy from Amazon quite often. Also, there's no minimum spend limit. Instead, you can buy anything you like providing it's Prime-eligible meaning you could potentially spend a couple of dollars on something to make your $10 credit back. From there, the next step is to stream a show on Prime Video. That's super simple to do and works for anything on Prime Video. Whether you're watching the latest episode of The Boys or checking out a cartoon with the kids, you'll earn your stamp. This is the ideal time to check out the best Amazon Prime series.
In addition, you'll need to listen to a song on Prime Music. That's as simple as streaming a show. Pick out any song you like that's on the service and it counts. You don't even have to listen to the whole song. Finally, borrow an eBook on Prime Reading. Again, everything on Prime Reading is eligible but as with all the streaming options, this could be the time to discover a new favorite in your life. Once you've done all that, you get $10 credit to use in whatever fashion you want on Amazon.
Amazon Fire TV Stick 4K Max — $45, was $55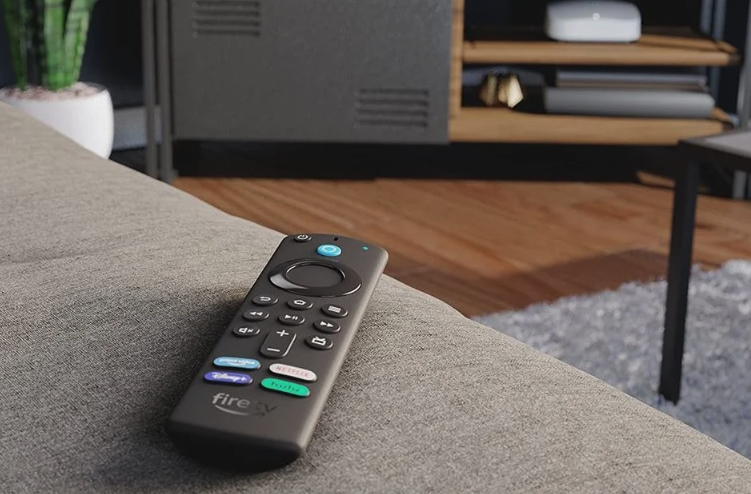 Why Buy
Amazon's most powerful streaming stick
Extensive high-end picture support
Plenty of streaming apps
Alexa voice remote
The Fire TV Stick 4K Max is quite the potent streaming stick. Amazon's most powerful streaming stick yet, it's 40% more powerful than the Amazon Fire TV Stick 4K, meaning you can enjoy more fluid navigation as well as much faster app startups, too. If you hate waiting around for your streaming services to load up, you're going to appreciate the speed involved with the Fire TV Stick 4K Max. It also has Wi-Fi 6 support so you'll enjoy a smoother streaming experience across multiple Wi-Fi 6 devices thanks to the Fire TV Stick 4K Max having the latest protocols.
Of course, none of that would matter if the Fire TV Stick 4K Max lacked great features but it's packed with them. Besides offering 4K resolutions when you hook it up to a 4K TV, it also has support for Dolby Vision, HDR, HDR 10+ as well as Dolby Atmos audio. Using this stick means you'll get the most out of your streaming apps and the Fire TV Stick 4K Max certainly has extensive support here. It's possible to use it with Netflix, Prime Video, Disney+, Peacock, and many more, so you won't run out of options for what to watch. It's even possible to use it for watching live and free TV with subscriptions to Sling TV, YouTube TV, and others.
Other features keep on coming, such as the fact you get an Alexa voice remote so you can speak to the stick instead of tapping in commands on the remote. It's simple to search for content this way, or even opt to view your front door camera using the stick's Live View Picture-in-Picture mode. Fitting into your home well, you can even ask Alexa to dim the lights or check the weather or news, making the Fire TV Stick 4K Max so much more than a streaming device.
Get $20 in Prime Day Credits When You Spend $75 on P&G Essentials
Why Do
Great way of stocking up on essentials
Wide range of products
Good amount of money back
Plenty of time to sign up
There are plenty of things in life that are essential if a little boring. That's why a deal like this one from Amazon and P&G can make a huge difference. From now until July 13, if you purchase at least $75 of eligible P&G products, you get a $20 promotional credit to use at Amazon as part of Prime Day. All you need to make sure to do is that you purchase the right amount in one transaction and that you use up the $20 credit by the end of July 13. Otherwise, you'll miss out on the chunky savings.
It's a simple enough offer to stick with thanks to the wealth of options stemming from the P&G essentials that are included in the deal. Need to stock up on paper towels? If you really want to, you can spend $75 just on paper towels and get the $20 credit. Alternatively, you can also buy items like Tide pods or washing powder so that you can keep your home clean and tidy. These are the kinds of essentials we all need to buy so why not buy in bulk and gain $20 credit to spend on something more interesting?
The options extend to self-care items, too, like razors and moisturizers. Again, these are all items that we each need to buy frequently but those costs add up fast. By using this Prime Day offer, you won't have to worry about buying the essentials again too soon plus you get $20 back. The $20 can be used on anything on Amazon so you could even treat yourself to a new movie or game for being so responsible in your spending, or you can put it towards more life essentials. Whatever you want, it's possible. Just make sure to buy $75 off P&G essentials in one transaction.
50-inch Insignia F50 QLED 4K TV — $300, was $360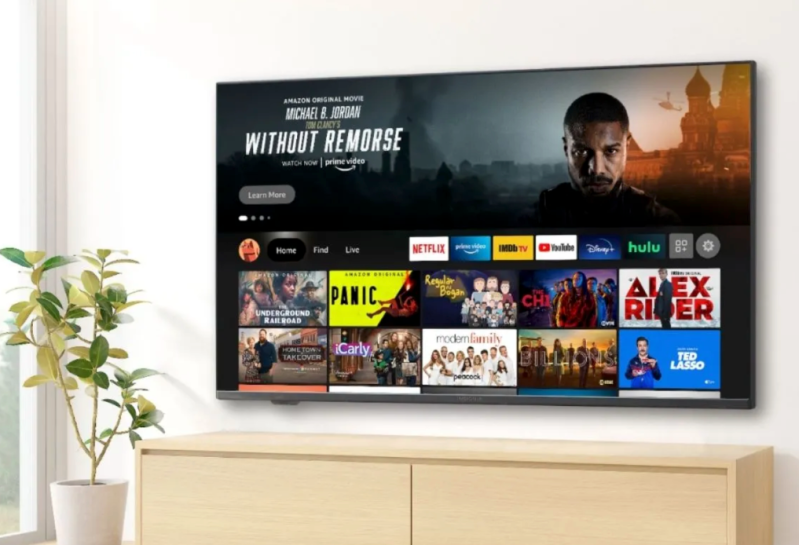 Why Buy
QLED technology
Large display
Alexa voice control
Extensive streaming support
The Insignia 50-inch Class F50 Series QLED 4K TV packs a lot into its impressively low price. If you've noticed the QLED reference, you'll know what we mean. Yup, this TV uses Quantum Dot technology to ensure you get a better picture quality than a standard 4K TV. By doing so, you get to enjoy heavily saturated and precisely defined colors which means a more vivid image for you with intense colors. It makes a big difference compared to a regular 4K TV and at this price, you're going to be delighted. Alongside that, there's also Dolby Vision support to ensure you get better brightness, contrast, and more accurate colors as well.
Of course, there's also the benefit of a large 50-inch screen which should suffice in many home situations. It'll even suit a bedroom or even a bathroom if you want entertainment wherever you go. There's no need to get hands on either with Alexa voice controls meaning you can control the entertainment with your voice. It's possible to switch between apps, switch inputs, as well as search for content. It's so much easier than having to tap on buttons, especially if you have the TV in a bathroom or kitchen where you might be busy.
Thanks to Fire TV support, the Insignia 50-inch Class F50 Series QLED 4K TV also offers an expansive array of options. There's support for Prime Video, Netflix, Hulu, HBO Max, YouTube, Apple TV+, Disney+, ESPN+, Sling TV, Paramount+, and many others so all your streaming needs are catered for. Rounding off the extensive package of features, the Insignia 50-inch Class F50 Series QLED 4K TV also has DTS Virtual-X Sound built in so you get a three-dimensional sound experience ensuring you get the most from your time watching.
75-inch Toshiba M550 4K TV — $700, was $1,400
Why Buy
Huge display
Wide color gamut
Auto low latency game mode
Alexa support
If you want a large screen without necessarily spending a lot, you'll be delighted with the Toshiba 75-inch Class M550 Series 4K TV. It has a huge 75-inch display and it comes from a reputable brand. Even better, it doesn't rest easy with its large screen, offering far more than that. For instance, it promises a wide color gamut that brings with it an expanded spectrum of color. That means a more colorful and vibrant picture while you watch. There's also Dolby Vision HDR and HDR10+ support so you get a far superior experience than with lesser TVs.
As well as that, the Toshiba 75-inch Class M550 Series 4K TV offers up a panel with a full array of local dimming. The technology separates the LEDs into smaller and more tightly controlled lighting areas so your TV has more control over the parts of the picture that need more or less lighting, without affecting the other areas. That means you should enjoy a better picture even when watching very dark or very bright scenes. Such technology will certainly help when gaming with the Toshiba 75-inch Class M550 Series 4K TV including an auto low latency game mode so you get a more enjoyable experience. Through the mode, you can enjoy significantly improved input lag which makes a fundamental difference while you play.
The Toshiba 75-inch Class M550 Series 4K TV also offers up 480 Motion Rate technology so you get a smoother and more fluid experience no matter how fast the action gets. During downtime, the Toshiba 75-inch Class M550 Series 4K TV also includes extensive app support as well as the ability to go hands-free by using Alexa commands to look up shows or even control your smart home. It's an all-around well-designed TV that includes a lot for the price.
Prime Day Deals FAQ
Prime Day deals can feel a little overwhelming if you're new to them. With so many options out there and a lot to take in, we're here to answer some of the key questions you may have about the sales event.
What is Prime Day?
Prime Day is Amazon's annual sales event. It started in 2015 to celebrate Amazon's birthday and it's gone from strength to strength. Despite the name, Prime Day is usually a two-day event with many early Prime Day deals commencing to get people in the mood. Often, Prime Day focuses on technology and gadgets, with many of the best offers on the most highly sought-after items right now.
When is Prime Day 2022?
This year, Prime Day is on July 12 and July 13. Prime Day traditionally runs sometime in July as July 1994 was when the company was founded. However, in 2020, Prime Day was moved to October due to the COVID-19 pandemic. Also, in 2021, it was moved to June. For 2022 though, Prime Day has returned to its regular July slot.
Do Other Retailers Have Prime Day Deals?
Yes! While Prime Day is exclusively for Amazon Prime members (more on that shortly), other retailers also tend to get in on the act now and offer their own sales events. While they're not officially Prime Day deals, it means it's worth keeping an eye on retailers like Best Buy and Walmart who often have their own sales during the week of Prime Day.
Are Prime Day Deals Only for Prime Subscribers?
Yes. Prime Day deals available at Amazon are for Prime subscribers only. Fortunately, you can sign up to a month free trial of the service if you haven't done so in the past. Also, other retailers often run their own sales so it could be worth checking these out instead of relying on a Prime membership.
Editors' Recommendations