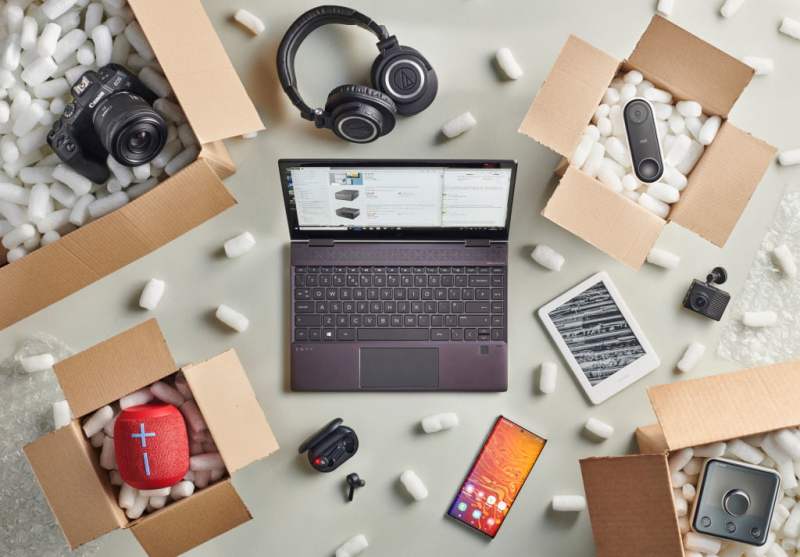 With the end of May on the horizon, Memorial Day is almost upon us, as are the sales, so if you're looking for some great deals, it's important to prepare. We know that sometimes it's hard not to go all out with big sales, but having a clear goal on what you want and how much you are willing to spend is important. Plus, it doesn't hurt to know where to look for some of the best deals and what you should be looking for.
What are the Memorial Day Sales?
If you're not familiar with them, Memorial Day sales are sales that happen on and around Memorial Day. The day itself is a day of remembrance in the U.S. for soldiers who died in the line of duty and falls on the last Monday of May. This year, Memorial Day lands on Monday, May 30, so basically at the end of the month, which gives you plenty of time to prepare.
When Do the Memorial Day Sales Start?
While Memorial Day lands on Monday, May 30, sales often tend to surround the day, with most of them happening in the days leading up to it. This is especially the case since Friday will be off, which means there's going to be a long weekend, the perfect time for people to shop online sales. That being said, it's also likely we'll be seeing deals pop up in the week or so leading up to the long weekend. In fact, we just saw Way Day 2022 finish, and they're very likely ramping up for another sale at the end of the month.
As you've probably gathered, there's no set date for sales to start, other than knowing beyond a shadow of a doubt that they will happen on the 30th, and also an incredibly high likelihood of sales in a couple of days leading up to it. As such, it's probably best to hold out until near the end of the month for the best offers, although if you can't wait, you can do a search on our pages for what you're looking for. We have collected deals on everything from the best bicycle deals, best lawn mower deals, and even the best smoker deals, so we've done our best to cover a lot of different lifestyle, fitness, and outdoor categories.
Where Are the Best Memorial Day Sales?
Where Memorial Day sales shine are in appliances, things like fridges, washing machines, blenders, air fryers, etc. If you're planning to grab an appliance, Memorial Day sales are the best time of the year for them since you're less likely to see such a concentration of deals around appliances for the rest of the year.
As such, some of the best sales of Memorial Day tend to be with places like Walmart and Best Buy, the two big brick-and-mortar stores. They generally have a lot of great online deals throughout the year, but you'll find that their deals on Memorial Day, at least when it comes to appliances, are going to be great. That doesn't mean that other areas are going to be neglected, so you'll likely also find some great deals on electronics and some household products here and there, and you may even find some deals on games and gaming consoles. So really, most departments will have some kind of deal, but the best ones are likely going to be in appliances.
Of course, if you're looking for travel or fitness gear, you're likely going to find many great deals on Amazon. While it's true Memorial Day sales tend to focus heavily on appliances, Amazon doesn't have a massive amount of them, so they're likely going to compensate in other areas to try and draw consumer budgets. That means if you're looking for things like exercise bikes, dumbells, smokers, or even food processors, then Amazon is a great place to look. In fact, we even believe that some of the best Memorial Day grill deals will likely be on Amazon.
Beyond Amazon and the brick-and-mortar stores, you'll also want to look at other places such as Wayfair. Granted, they recently had their Way Day 2022, but they're likely to have another sale near or on Memorial Day, especially to clear out any stock they didn't manage to do on Way Day. As such, it's an excellent opportunity to grab deeply discounted items; whether it's furniture such as beds, or appliances such as fridges, you're likely to find some pretty sweet deals.
Rei is probably the best place to look for if you're looking for sporting equipment, such as kayaks, ski boots, and snowboards. Being one of the biggest sports and outdoors equipment sellers online, they generally always have a nice sale going on here and there, but they're likely to have a few great sales during Memorial Day as well. If you've been waiting for some great equipment, they're a great option. You can also check out Dick's Sporting Goods store, although you're not likely to find as many deals there as you are on Rei, given Rei's reputation and exclusive deals when it comes to sports gear.
Another place to keep an eye on is Samsung. They work in so many areas in the market, from fridges to TVs; they're bound to have a great sale you can take advantage of. Not only that, but if you're a big fan of smart home systems, then you're likely going to find a lot of Samsung's devices with some form of smart home compatibility, especially since they are also trying to sell their own smart home ecosystem.
Finally, smaller retailers like Lowe's, Khol's, Staples, Home Depot, and places like that may also likely have some great Memorial Day deals. Of course, the selection is more limited, but you still might find something that fits your needs well and is going for a pretty great price.
What Are the Best Memorial Day Sales?
As mentioned, some of the best Memorial Day sales tend to be in appliances, especially with fridges, washers, ovens, air fryers, etc. That means if you're looking to get an appliance, now is the best time, so definitely start making a plan as to what you want to buy and what your budget looks like.
That being said, just because the best sales tend to be around appliances doesn't mean that you won't find sales for other things. Usually, right after appliances, some of the most popular deals are for electronics such as smartphones, tablets, laptops, and things of that nature. You'll also likely find some great deals on headphones and headsets, and if you want to look for something similar to bone-conducting earphones, Memorial Day might see some pretty good deals on that front. Similarly, smartwatches are likely to see some good deals, so if you want a fitness watches like a Garmin that will help you work on your fitness and exercise goals, this might be a good time for it.
If you're looking for things like sports equipment, you may not see as many deals compared to the two previously mentioned categories. That doesn't mean that you shouldn't keep an eye out on sites like Rei, although don't expect anything massive. That being said, we do have several deals articles for different things, so if you can't wait for a deal, or don't find a deal you like, plug in the item you're looking for into our search bar, and you'll likely find a pretty good deal on it nonetheless!
Overall, it's important to know what you're looking for and what type of budget you have when going into Memorial Day sales. We'll often see something fancy that costs a lot of money and think that it's a great opportunity to pick it up. Fear of missing out is a real tactic that companies use, so be sure not to fall prey to it. That's why it's important to have a budget and a list of the most important stuff for you when it comes to a specific product. For example, if you're getting a kayak, do you want to sit on it or in it? Do you need bulkhead storage? How about a spot for a fishing rod? All these things will increase or decrease the price, so knowing what you're going to be spending your money on is important.
On the bright side, many retailers have financing plans, so if you do find something you like and must have, you'll have some options there too. Ultimately, you need to pick something you aren't going to regret later, which happens a lot when dealing with big sales like the ones around Memorial Day.
Editors' Recommendations