Whether it is your dad, grandpa, a brother, a cousin, or a paternal or father figure, Father's Day is the time to celebrate the special men in your life. Regardless of whatever you call him, he's the man who helped you become the individual you are today. Outside of working his tail off and making sure he's turned off every unused light in the house, he's still just a man who has interests and hobbies. Some dads go fishing to blow off steam, while others collect vinyl records.
This Father's Day, don't just get your dad a gift certificate to Outback Steakhouse; put some thought behind it. Hopefully, within this list of the 23 best Father's Day gifts, you'll see something that your dad will love. Here are some of our favorite Father's Day gifts for 2023.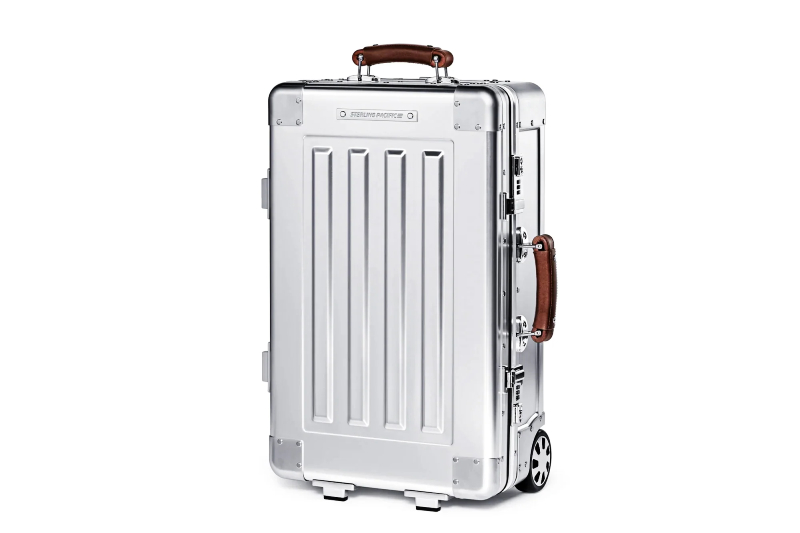 Sterling Pacific 35L Cabin Travel Luggage
If Dad is the jet-setter yet is behind on the times in terms of travel style and luggage, allow us to introduce you to one of our favorite travel brands, Sterling Pacific. Upgrade your dad's travel game with this exceptional travel companion.
The meticulously crafted features include a full 5052 aluminum body with impact-bearing ridges, reinforced A380 aluminum corners, wheel housings, and trolley housing for enhanced durability. The retractable aluminum trolley and Italian full-grain leather handles ensure effortless handling and style.
With an extruded 6063 aluminum frame, dual thru axle wheels, and TSA double combination latch locks, this travel gear is designed to elevate your dad's travel experience to new heights. This would be Leo's choice of luggage in Catch Me If You Can, today — an excellent Father's Day gift for Dad.
Sterling Pacific 35L Cabin Travel Luggage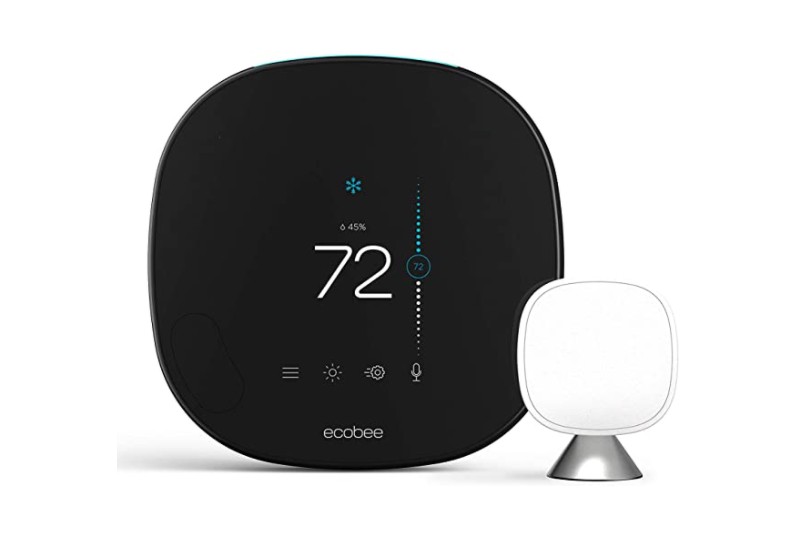 Ecobee Smart Thermostat w/Voice Control
If there's one thing that Dad has control of in the house, it's the setting on the thermostat. With Ecobee's Smart Thermostat with Voice Control, no longer does Dad have to waste time keeping tabs on what temperature it's set on. Now he can simply check his app to see if you turned it up or down. Another great feature of the Ecobee is the sensor that detects slight increases or decreases in temperature changes due to body heat.
So, just place the sensor in your most used room, and the thermostat will adjust accordingly. Finally, if your dad likes the convenience of shouting commands, the Ecobee Smart Thermostat integrates with Alexa, Google Assistant, Apple HomeKit, and Samsung SmartThings. Even if your dad says he wants nothing he will definitely appreciate this smart home upgrade.
Ecobee Smart Thermostat w/Voice Control
APEMAN Portable Projector
Do you know a dad who spends every gathering showing everyone images and videos of his last trip to the Poconos? With the Apeman M4 Mini Portable Projector, he can show everyone at once then move on. This pocket-sized projector is lightweight yet powerful and supports full HD 1080 video.
It comes with a TRIPOD with a fully functional 360° rotation. On a full charge, the built-in battery can last up to two hours, or you can plug it into the charger for constant use. This projector is compatible with almost any device you can stream on, making it perfect for the techie dad.
APEMAN Portable Projector
Orlebar Brown OB-T
The poorly made T-shirts you used to get Dad from your local department store and generally made of cheap materials and not in the most flattering cut. Orlebar Brown has mastered the essential apparel basics, including the original OB-T. Best part yet, its the current tee that Bond dons in his latest movie while "in retirement" in Jamaica. If its good enough for Bond, it will for sure be good enough for Dad.
Faherty Inlet Knit Blazer
This knit blazer from Faherty is not only stylish, but it's also sustainable. Comprised of 9% recycled polyester and 91% organic cotton, this unlined blazer is slim fitting yet made to stretch. A great option to make sure he is the most stylish dad around.
Faherty Inlet Knit Blazer
Allen Edmonds Randolph Penny Loafer
If your dad is the fashionable type, chances are he already has a pair of penny loafers that are older than you. With their custom cork insoles that form to the feet, these Randolph Penny Loafers are likely more comfortable than those ancient ones in your father's closet. Either way, they will be a great addition to his collection. They also come in extended widths and lengths for the sasquatch dad.
Allen Edmonds Randolph Penny Loafer
American Optical Saratoga
The quintessential father figure during the 20th century would more than likely go to John F. Kennedy. Handsome, stylish, well spoken, oh, and the president of the United States. JFK set the bar high in terms of father standards and his choice of style set that bar even higher. From his perfectly tailored suits to his riviera yacht, boating style casual looks, JFK donned some iconic looks — none more so than his American Optical sunglasses.
With a history dating back to 1833, AO has had some famous people sport its sunglasses, but maybe none so quite like when JFK did on his days on the water in his more casual looks. Just recently, in 2020, AO decided to go back into its archives to re-release the style that JFK loved to rock, the Saratoga model shades in a demi-amber color. Gift Dad these sunglasses and help him elevate his style to a President Kennedy level worthy look.
American Optical Saratoga
Tissot Le Locle Bracelet Watch
Trying to decide on buying a new watch? This bracelet watch is an homage to Tissot's home in the Swiss Mountains. Tissot's patented Powermatic 80 movement guarantees an 80-hour power reserve to its automatic mechanism. The bracelet band of this watch makes for a looser, more comfortable fit. While the classic Roman numeral face provides a classic yet elegant watch face.
Tissot Le Locle Bracelet Watch
Lulu and Georgia Farmhouse Cutting Board
A great cutting board can double as a work surface and a serving platter. This Farmhouse Cutting Board from Lulu and Georgia is capable of both of those things. The board is made from reclaimed wood carefully restored with organic oils.
The iron handles are great for presenting a charcuterie board or for hanging from kitchen hooks. With a little care, this cutting board could easily become a family heirloom.
Lulu and Georgia Farmhouse Cutting Board
Smeg 2-Slice Toaster-Chrome
Some may say a toaster isn't the most thoughtful gift in the world. However, those people probably haven't received a Smeg Toaster. Your dad will appreciate the retro design that will remind him of the toasters of yesteryear. The extra-wide slots can accommodate thick, hand-cut slices of bread or bagels and has six browning settings.
Smeg 2-Slice Toaster-Chrome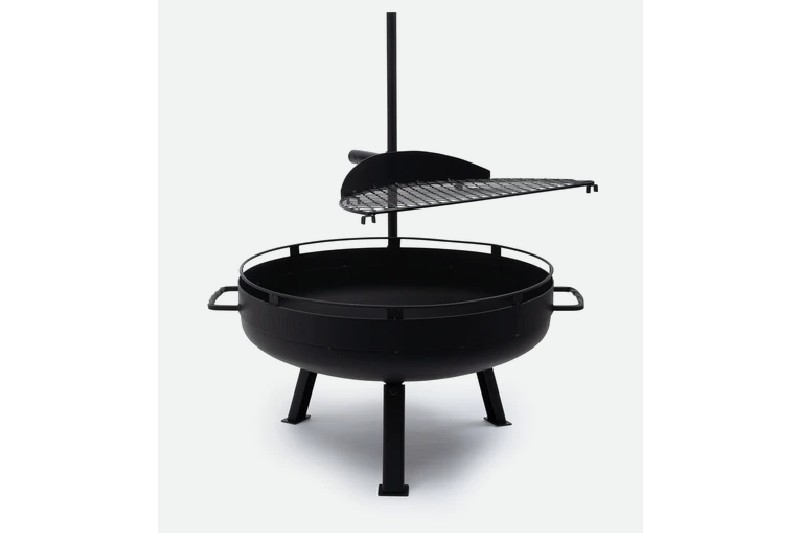 Barebones Cowboy Firepit 23"
If your dad is what you would classify "as a grilling dad," then this Cowboy Firepit from Barebones will be right up his alley. This 23" diameter pit acts as both an open flame cooker and a focal point for outdoor gatherings.
The adjustable half-grate cooking system (additional grate sold separately to cover the whole pit) allows for movement around to pit to control smoke and heat levels. It has a deep bowl to accommodate good-sized logs or a large portion of charcoal. This iron mini-beast is compact enough to take along on your family camping outings.
Barebones Cowboy Firepit 23"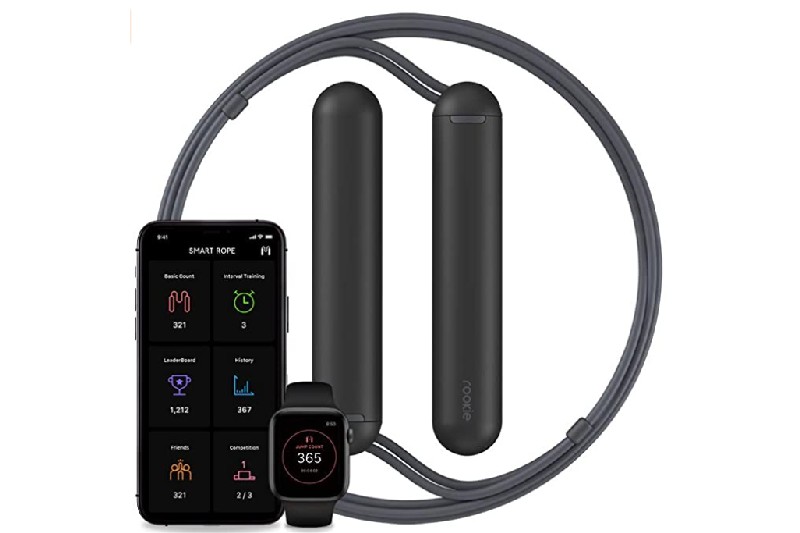 Tangrum Smart Jump Rope Rookie
"Everything is 'smart' these days" is a phrase you can catch many dads uttering. But, if your dad is a workout nut and not afraid of tech, he'll love the Tangrum Smart Jump Rope Rookie. The jump rope connects to a mobile app accessible by iOS, Android, and Apple Watch. It tracks your jumps, calories, and time spent jumping.
If you want some bonding time with good ol' dad, get one for yourself, then compete by trying to unlock badges and conquering training challenges. The rope is adjustable and operates on a coin battery that lasts up to 9 months.
Tangrum Smart Jump Rope Rookie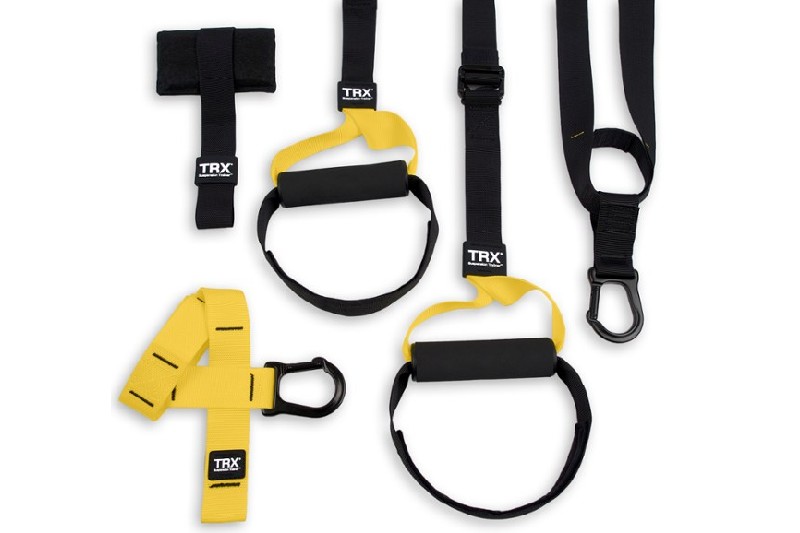 TRX Strong System Suspension Trainer
If "feeling the pump" is a favorite pastime of your father, the TRX Strong System Suspension Trainer will surely be a welcomed addition to his home gym. This body resistance workout system helps burn fat and tone up in as little as 15 minutes a day. It comes with 8 TRX workouts to choose from, but with a little creativity, there are almost limitless exercises you can perform with a TRX system.
TRX Strong System Suspension Trainer
Salsa Horsethief Carbon SLX Mountain Bike
Like its namesake, this mountain bike is spicy! This lightweight, carbon-fiber bike from salsa has too many bells and whistles to name. However, most notable is the Shimano SLX 4-piston hydraulic disc brakes and SLX 1 x 12 drivetrain with a 32-tooth chainring and 10–51-tooth cassette, offering a wide range of gearing.
Also, its 150 mm RockShox Pike Select fork and 130 mm Split Pivot rear suspension controlled by a Fox Float DPS Performance shock will have Dad breezing through trails. If you want to go all-out for your trail-slashing pops, this is the way to go.

Salsa Horsethief Carbon SLX Mountain Bike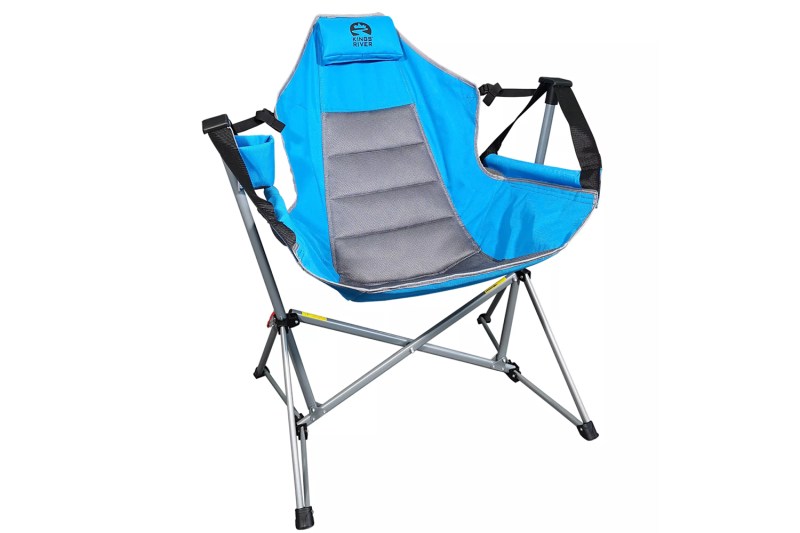 Kings River Swing Lounger Hammock Chair
Whether your dad is a fan of lounging on the beach or by a campfire, this Swing Lounger Hammock Chair by Kings River is essential for maximum relaxation. The swinging chair design and built-in pillow will have your pops napping quicker than a rerun of Fraiser. It also comes with a bag for easy toting.
Kings River Swing Lounger Hammock Chair
Bose home speaker 500
The Home Speaker 500 is one of many top-performing speakers in its sound system catalog. This portable Bluetooth speaker is powerful enough for Dad to blast through the whole house. Its Alexa capability allows for accessing any music streaming service through any device by voice commands.
The Bose Home Speaker 500 is part of the Bose family of products and works with other Bose smart speakers and soundbars for a multi-room listening experience.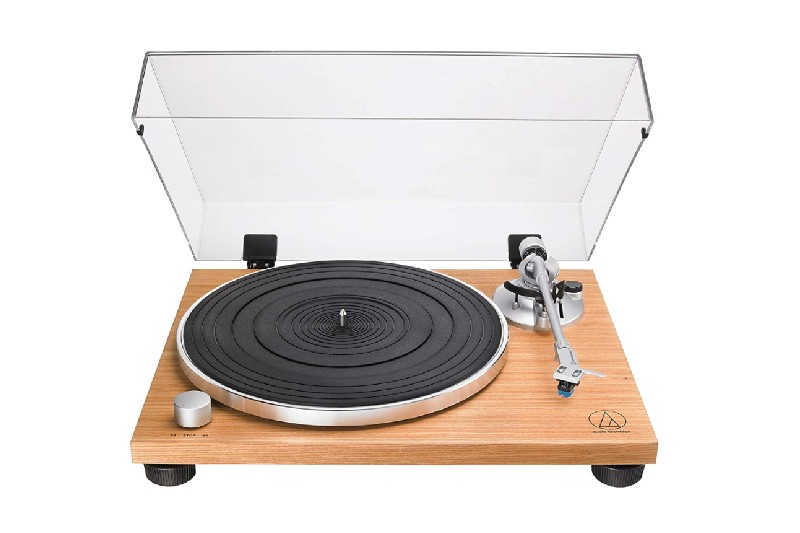 Audio-Technica AT-LPW30TK
For the vinyl fanatic father, this highly-rated Audio-Technica 2-speed (33-1/3 and 45 RPM), belt-drive turntable will be perfect for playing his favorite limited-press records.
The anti-resonance MDF(medium density fiberboard) base limits low-frequency acoustical feedback. It also has a built-in selectable phono preamp with a detachable dual RCA output cable for direct linkability to components with or without a dedicated phono input.
Audio-Technica AT-LPW30TK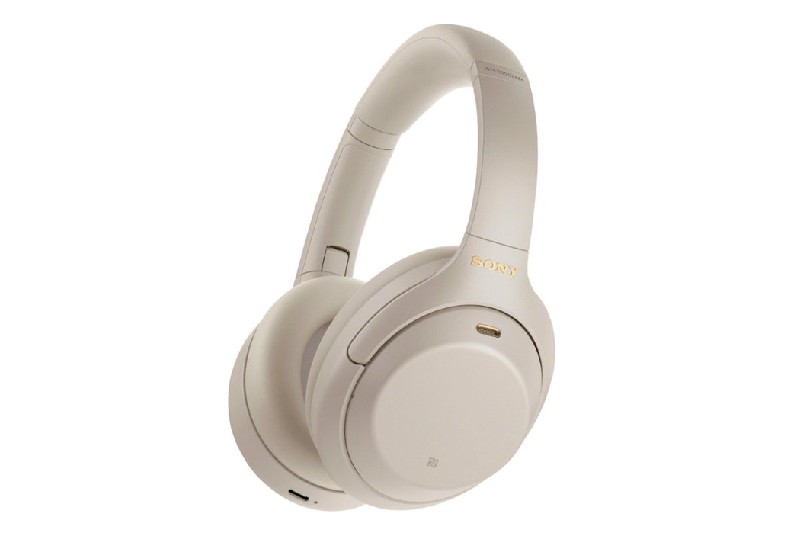 Sony WH-1000XM3 Wireless Noise Cancelling Headphones
These Sony wireless, noise-canceling headphones are great for the audiophile dad that wants to hear every note of his favorite music, or the new daddy just trying to get some work done. These wireless headphones feature premium sound technology from DSEE Extreme technology. The Adaptive Sound Control smart function automatically detects what you're up to (walking, lounging, or traveling) and adjusts ambient sound settings to best suit the situation.
The speak-to-chat feature hears your voice and immediately cuts off the sound and the wearing detection feature automatically pauses your music when you take them off. These headphones are equipped with a microphone for superior phone call clarity. You can expect 30 hours of listening pleasure on the battery that has quick-charge capability.
Sony WH-1000XM3 Wireless Noise Cancelling Headphones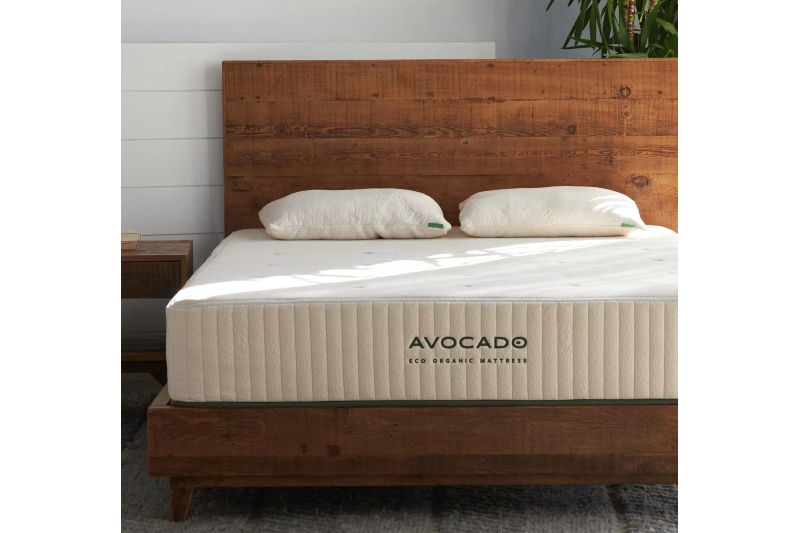 Avocado Mattress
Does Dad love making a positive impact on the environment yet always complaining about getting junk sleep? The Avocado Mattress is a bit of a splurge this Father's Day but one he will be sure to thank you for, for years to come. This green mattress is 100% eco-friendly and comes with or without a plus mattress topper, depending on his sleep preference, is wonderful cooler option if he tends to run hot, and his an affordable price tag compared to others in the similar space.
Quince Premium Duvet
Some dads may not even know what a duvet is, but your will surely be thankful when you get him this gift. Surprise your dad with the gift of ultimate comfort and relaxation this Father's Day by gifting him this luxurious premium goose down duvet.
Made in the USA, this exceptional comforter features responsibly sourced classic white down fill that provides unmatched warmth and coziness. Designed with convenience and durability in mind, the duvet is equipped with loops on every corner to keep it securely in place, while the baffle box construction ensures that the down fill remains fluffy and evenly distributed throughout.
Available in both lightweight and all-season options, this duvet insert allows your dad to experience ultimate comfort and restful sleep, regardless of the time of year or if he is a hot or cold sleeper. Show your appreciation for him with this premium down duvet that promises a cozy and blissful sleep experience like no other.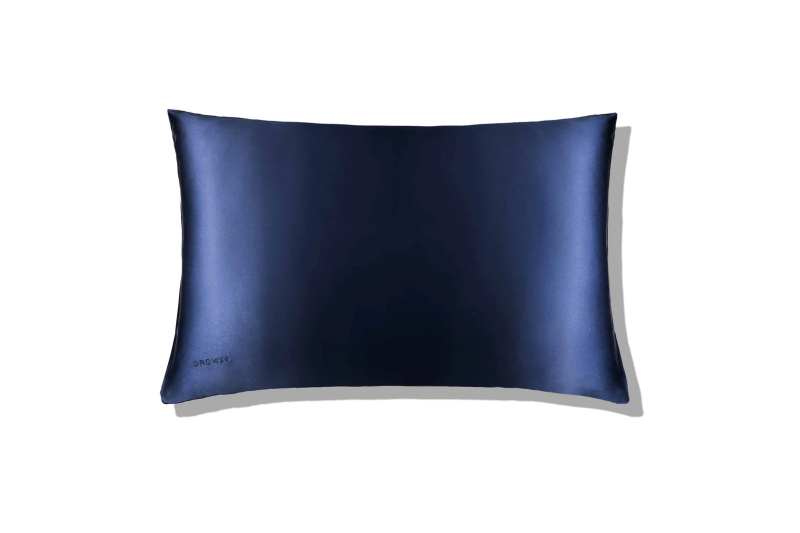 Drowsy Silk Pillowcase
Elevate your dad's sleep game and give him the gift of ultimate luxury with the Drowsy silk pillowcase. This 100% washable pillowcase is a favorite among beauty editors for its exceptional qualities. Crafted from pure silk, it offers a luxurious and indulgent experience that goes beyond standard pillowcases.
With the Drowsy silk pillowcase, your dad can enjoy a blissful night's sleep as it glides effortlessly over his skin, creating a serene and relaxing atmosphere. It's the perfect gift to enhance his sleep routine, providing both comfort and beauty benefits. Treat your dad to this luxurious pillowcase and let him experience the true meaning of a restful night's sleep — added bonus for opting to get Dad his sleep mask, too!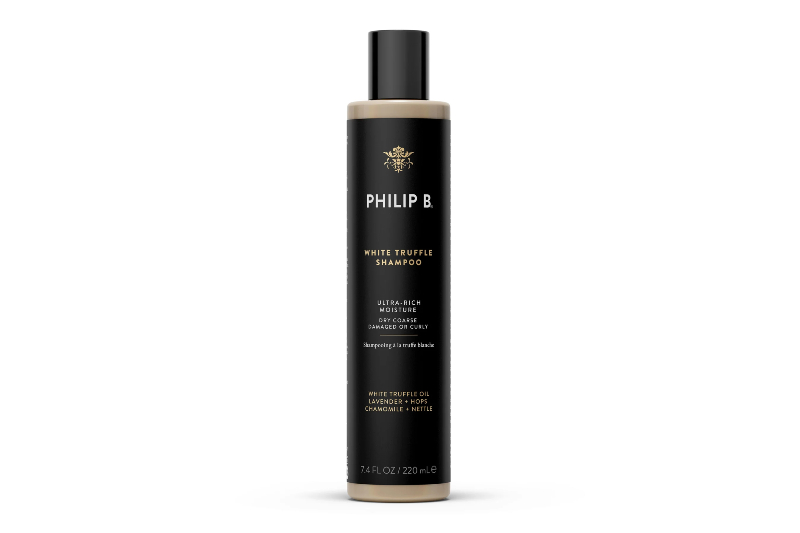 Philip B. White Truffle Shampoo
Sometimes its the little things in life that can make the biggest impact — and something as simple and overlooked as shampoo can be turned into a luxury treat for Dad.
Philip B. has accumulated a cult-like following for its award-winning grooming products and for good reason (Brad Pitt's character in Ocean's Twelve uses Philip B., and we imagine Brad does in real life, too). ITs white truffle shampoo (and conditioner) is the way that you can help Dad pamper himself and his hair this Father' Day, leaving behind softer, silkier hair — worth every penny.
Philip B. White Truffle Shampoo
Grown Alchemist Gentle Gel Face Cleansers
If your dad is like many dads and regularly uses some cheap drug store facial cleanser, it's time to help him elevate his grooming routine so he can finally start taking better care of his skin. This highly rated product with nearly a 5-star rating and over 2,800 reviews on its website effectively eliminates dirt, excess oil, and impurities.
It also provides calming, soothing, and nourishing benefits to the skin through the active ingredients of bergamot, willow bark, and chamomile. These ingredients work together to cleanse and exfoliate the skin, resulting in a clearer complexion, tightened pores, and refined skin texture. A fresher looking dad.
Grown Alchemist Gentle Gel Face Cleansers
Whether he is an outdoorsman, a sporting dad, an audio file, loves to grill (which dad doesn't honestly) or would benefit from a better nights sleep, our curated Father's Day gift guide has something for every type of dad. These are the gifts he'll be sure to love and receive.
Editors' Recommendations