A date night at home can be just as special as a date night out on the town, if not better — read, you can wear pajamas and eat steaks on the couch, big win in our book.
All you need are some creative ideas and a partner who's excited to participate. If you think about what makes a great date, it's typically a fun activity, food, and drinks. Here are three ideas for an epic date night at home, whether you're craving a juicy date or want a whole day of fun in the sun.
Related Reading
Boozy Brunch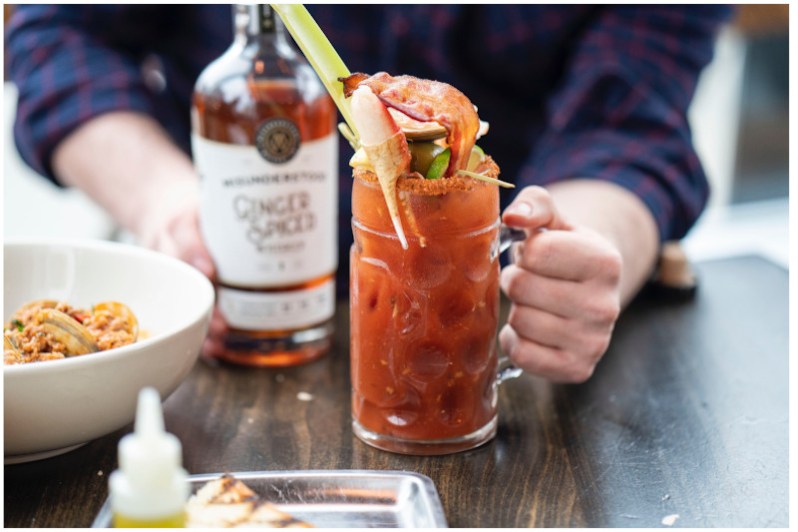 While you might not be able to go to your favorite bottomless brunch spot and down an unhealthy amount of mimosas and bites, there's no stopping you from indulging at home! Wake up and roll into your bottomless brunch in the comfort of your pajamas. Make all of your favorite foods, or place a large seamless order from your favorite diner.
Since it's brunch, you can do breakfast or lunch! Think a giant spread of breakfast sandwiches with candied bacon, egg and cheese, pancakes, waffles, mozzarella sticks, French fries, burgers with eggs, the options are endless. You want it, you get it.
Grab your favorite champagne for mimosas and get the day started. Set up a mimosa or Bloody Mary bar with all of the fixings. If you're a mimosa person, set out OJ and your favorite fruit purees. For Bloody Mary's you can set out all of the wild toppings, like sticks of bacon, pickles, shrimp cocktail and even mini burgers.
Steakhouse Dinner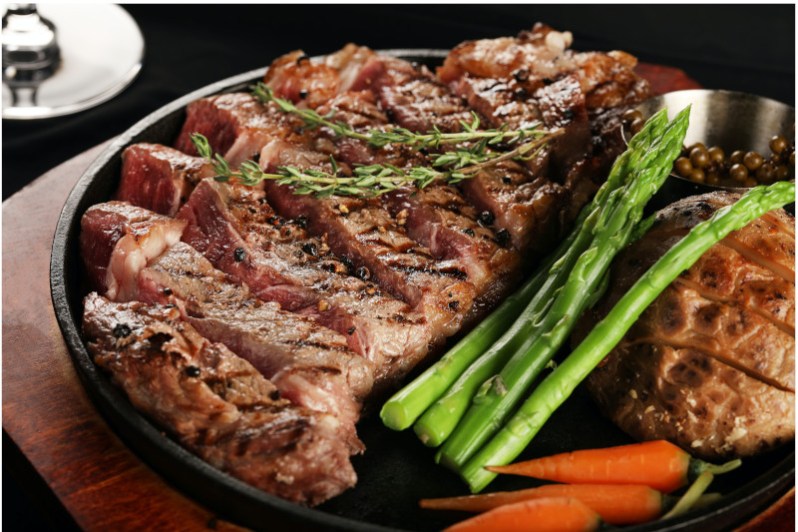 As fun as it is to go to your favorite chophouse for an over-the-top, splurge-worthy dinner, if restaurants are closed or you want to stay home, skip the high tab and opt for a dinner at home.
When planning the menu, think about your favorite dishes from a steakhouse and make them yourself. We suggest starting with oysters and shrimp or crab cocktail, as well as a classic wedge or Caesar salad. Steakhouse sides are very personal, so choose a few that make you happy — think creamed spinach, thick-cut bacon, maple-glazed carrots, and a potato dish, whether they're baked and loaded or served au gratin. As the steak is the star of the meal, we like to splurge and buy the best (especially because it likely costs less than what you'd pay at a restaurant anyway).
Our go-to is the Dry Aged Bone-In Ribeye from Snake River Farms, but if you're a fan of fillets, the Dry Aged American Wagyu Filet Mignon topped with Chef's Gold (dry-aged beef fat) is the best we've ever had.
A properly set table will help to distinguish your special steakhouse date from other dinners at home. If you have a tablecloth and linen napkins, now is the time to use them. Light candles and put on some fun and jazzy music like Moses Boyd or Jeff Goldblum and the Mildred Snitzer Orchestra.
To make this date night feel really special, dress up! If you want to wear a suit and cocktail attire, go for it. But maybe a nice button-down will feel more elevated than your current everyday loungewear. Either way, putting on the Ritz will make the date feel even more legit.
And dont forget to start the date right with an ice-cold martini.
Something Sweet: Nutella Ganache & Whipped Cream with Fresh Fruit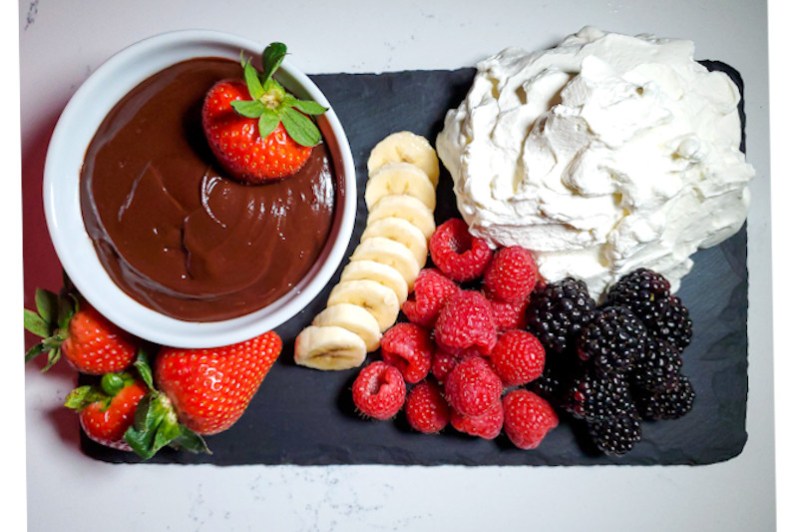 Who cares what you have for the main course — the best part is always dessert. Whip up a delicious treat and serve it with some wine for an easy, and impressive date night at home. Self-taught chef Steve Coluccio of @colucciocooks is serving up a sensual last course that is a no-brainer for Valentine's Day. Chef's tip: Double these ingredients if you want more ganache and cream to experiment with…
Ingredients:
Assorted fruit of your choice
Ganache
1/2 cup Nutella
1/4 cup heavy cream
1 tbsp. unsalted butter
1 tbsp. maple syrup
Whipped Cream
2/3 cup of heavy cream
1/2 tsp. of vanilla extract
1 tbsp. maple syrup
A few pinches of confectioners' sugar (you can use regular sugar if that is what you have)
Prep:
Keep the cream and butter cold in the refrigerator until you are just ready to use it.
(Optional) Let the bowl you are going to use for the whipped cream sit in the freezer for 10 minutes.
Method:
For the ganache: Add the Nutella to a mixing bowl. Place the butter on top of the Nutella. Heat the cream and syrup in a saucepan over medium heat until it starts to simmer. As soon as a simmer is reached, pour the mixture over the Nutella and butter. Slowly whisk everything together until the butter melts and fully incorporates into the other ingredients and a silky smooth texture is reached. Let sit for about 15 minutes before consuming.
For the whipped cream: Put the cream, sugar, vanilla, and syrup into a large mixing bowl. Beat with a hand mixer on medium-high speed until stiff peaks form, about 5 minutes. You can also do this by hand with a whisk, but it will take much longer and require some extra effort.
Serve with your favorite fresh fruit. Some angel food cake would also go very well with this.
Try pairing it with these wines: 2017 Late Harvest Port, Clos de los Siete Malbec Blend, Apothic Red Wine
Spa Day
An epic date night doesn't have to be an evening-centric event, you can make a day-date just as fun! Make yourself a breakfast smoothie, take a nice steam shower, and throw on a cushy robe to put yourself in relaxation mode.
Choose your rooms. The bathroom is good for treatments while a bedroom works best for romantic massages. In the treatment room, lay out all of the products you're going to use so they're easily accessible. If you're doing massages, dim the lights and set up some moody candles. To really nail the spa vibes, create a relaxation room.
The relaxation room can be anything you make it, whether you prefer a quiet reading nook or want to watch movies while you unwind. But just like any great spa, you need to stock the relaxation room with snacks and beverages so you can sip and indulge while you lounge.
Facial:
Cleanse: If you're doing facials, cleanse your skin well before starting.
Apply toner: Use a cotton pad to apply a toner — we love Paula's Choice Resist

Weightless Advanced Repairing Toner

because it's gentle on the skin and contains beneficial antioxidants and skin-soothing ingredients.
Exfoliating mask: You could easily make one with ingredients from your kitchen or use something like the Tata Harper

Resurfacing Mask

. After application, relax for about 20 minutes before rinsing off.
Purifying mask: Next, apply a gentle a purifying mask like Mario Badescu's

Flower & Tonic Mask

. Leave it on for 15-20 minutes. To remove more clay-like masks like this, we suggest using a damp towel because water itself won't remove every last bit.
Hydrating mask: Finally, apply a soothing and hydrating mask like Ren

Evercalm Ultra Comforting Rescue Mask

or Korres

Greek Yoghurt Probiotic SuperDose Face Mask

. Leave it on for 15 minutes while you luxuriate in the relaxation room.
Massage: Take turns giving each other 20-30 minute massages. Use a little coconut oil with a drop of essential oil to moisturize the skin while you relieve tense muscles.
Frozen to Fabulous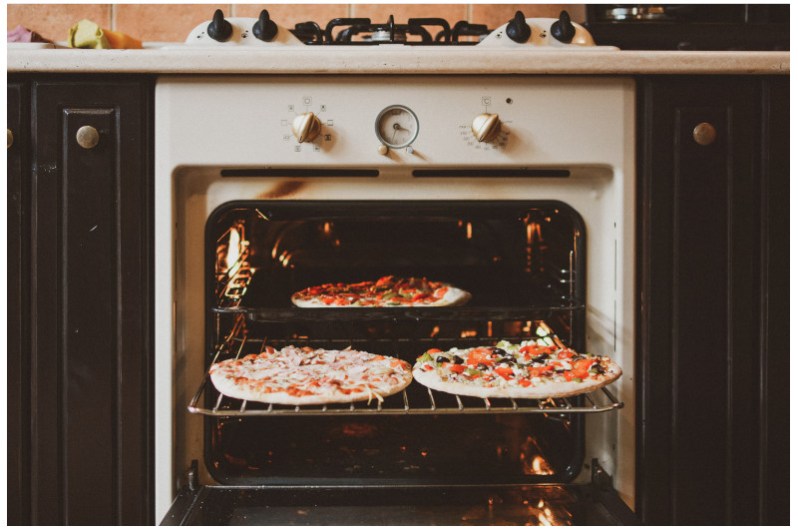 Who says you need to cook a gourmet meal to enjoy a romantic dinner at home. If you're really short on time, or really suck at cooking, just set it and forget it. There are so many fabulous, gourmet options in the "frozen food aisle" that are sure to impress. Try different pizzas and then reheat the leftovers the next day to enjoy a weekend of deliciousness.
Look for top notch frozen pizza brands like, Roberta's Wood-Fired Pizza, Mushroom Risotto Bites, and these Caramelized Onion and Feta Pastry Kisses. All you need to do is quickly pop them in the oven and pour yourself a glass of wine until the timer goes off.
Take it Online
Making a fancy dinner at home or planning an activity can require a lot of work. Instead of spending hours cooking or setting up your night, try booking a virtual class. They send you all of the materials that you need so you can easily follow along and enjoy your date night at home.
MasterClass – For $15 a month or $180 a year you have access to over a hundred classes in food, art, entertainment, music, writing, and more. Split a single $90 masterclass and enjoy Mexican home cooking with Gabriela Cámara.
Big Mozz Virtual Mozzarella Making Class -Learn to make your own homemade mozzarella with this interactive self-guided on-demand class for just $59. Price includes class, mozzarella making kit, shipping, and taxes.
In Good Taste Wine Tasting Kit – for $65 you can taste eight non-traditional wines you'll be sure to love. Enjoy this kit on your own, or book a complimentary virtual tasting and one of their guides can lead your palate on this wild journey.
Muse Paint Bar Paint at Home Kit – Bring the fun home. Choose one of their classic canvas or couple's art paintings and you'll receive a link via email to access the instructional video. All the supplies you need are shipped right to your door. Just add wine!
WW At-Home Date Night Kit – If you're watching your figure, or have a heavy pour, WW has assembled an all-in-one kit that is perfect for an at-home date night. It includes: Silicone Microwave Popcorn Popper, Movie Time Popcorn Kit, Portion Control Champagne Flutes, and Dark Chocolate Fig Truffles. Yum.
Editors' Recommendations