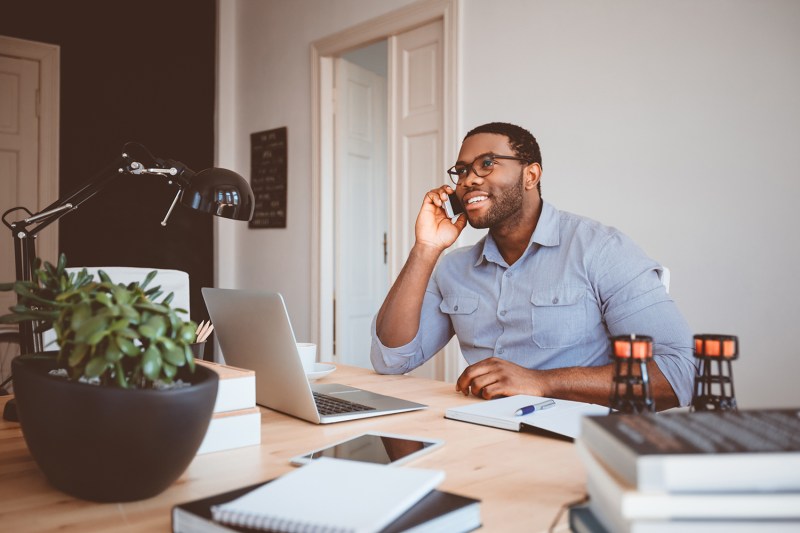 Even before the pandemic, people were trying to juggle work, life, and health. The difference now is it's being done while working from home. In theory, doing your work at home can be a quiet, focused experience. However, spouses and kids around can be pretty distracting to your workflow. The office can be a way to tell your brain "let's work," but at home, distractions are everywhere.
If these distractions are lessening your level of productivity, here are some work-from-home tips if you need a little help getting through this extended period in this new work setting. We've also gathered the best products for making work-at-home set-up easier. Some of these picks aren't your typical items for an office but your home isn't a typical office, is it? You might be able to set your own rules as you escape the office and work from home.
Related Reading
Asus EyeCare VZ249HE Monitor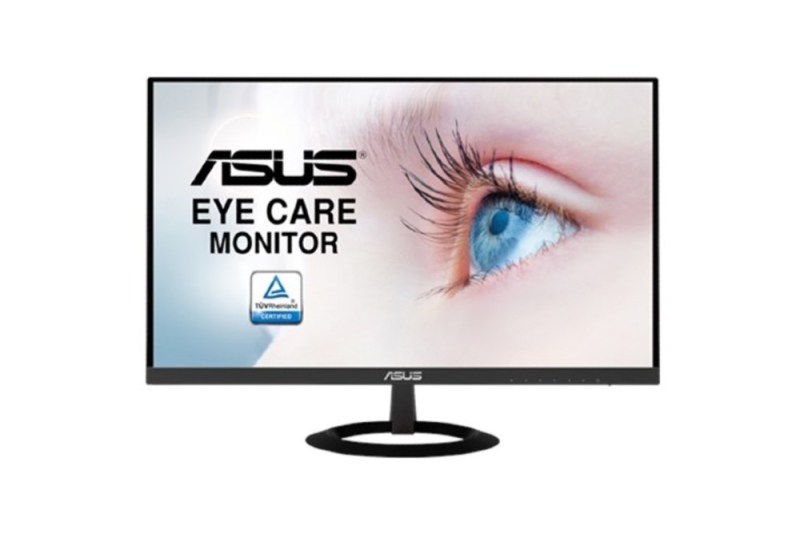 If you're looking for a budget-friendly desktop monitor, you'll get it with the Asus EyeCare V249HE. This fairly inexpensive display has an ultra-slim and nearly frameless design. It also has a slim profile that doesn't take up a huge chunk of space. You can even get more than one monitor to make your work-from-home setup the closest it can get to your actual office. The 23.8-inch HD resolution screen can give you a great panoramic view with multiple displays.
Since you're spending hours looking at a screen, this monitor has a blue light filter that protects your eyes from harmful blue light. This filter setting can be accessed through a hotkey. Tests have shown that this Asus display emits less blue light and doesn't flicker. You'll definitely get your money's worth with this monitor that has wide viewing angles for any type of project.
iClever BK10 Bluetooth Keyboard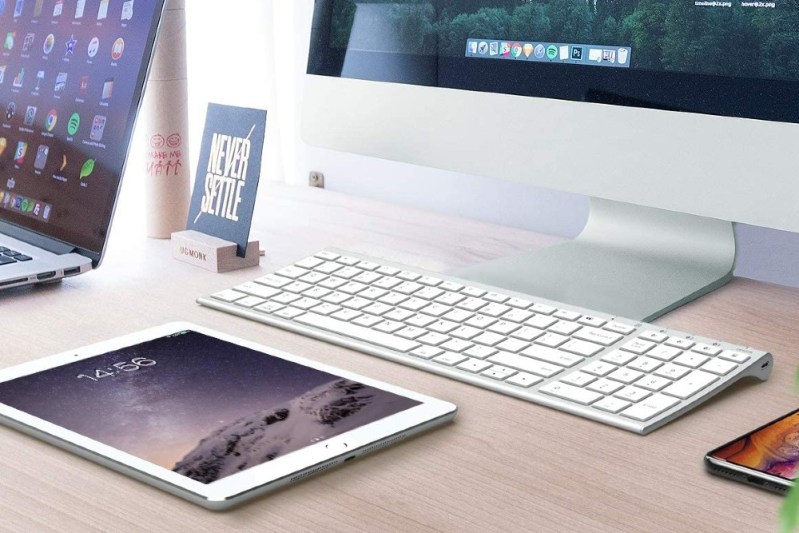 Most professionals do their work on more than one device. It can be tedious to plug a keyboard from one device into another.
The best way to solve this problem that clutters your workspace is to opt for a Bluetooth keyboard. iClever provides an ergonomic and slim keyboard that is compatible with Mac, Windows, Android, and iOS devices. You can even pair the keyboard with up to three devices at the same time seamlessly. Yes, you can switch from typing on an iPad to your laptop without a hitch. On top of that, the keyboard is a full-size one with scissor-switch keys. Typing has never been this simple and easy.
Even though it's compatible with a lot of devices, it does not compromise its battery life. This keyboard has low power consumption and a long-lasting battery. A two-hour charge can give you 90 hours worth of usage. No matter what you're typing, this keyboard can keep up with it.
Budget Standing Desk: Flexispot Electric Standing Desk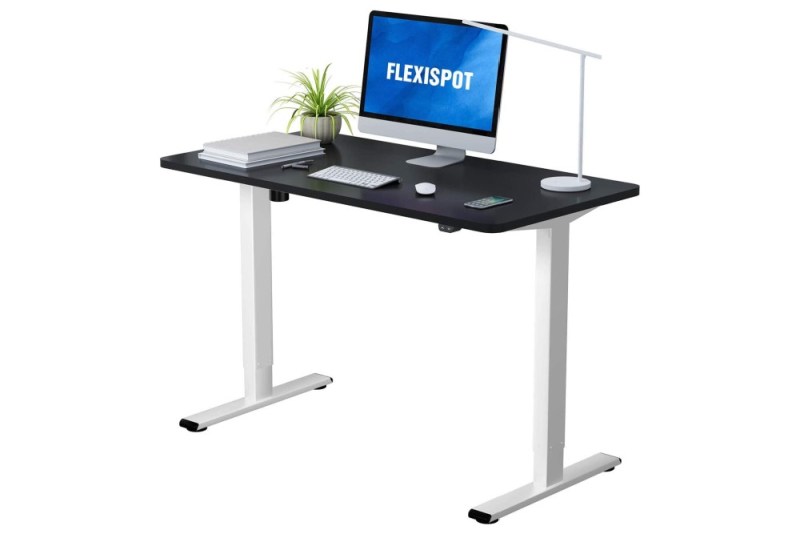 Face it, sitting for hours to no end while working isn't healthy. Sure, you might seem productive at first but you'll eventually feel restless. If this is the case for you, a standing desk will do wonders for your work-from-home setup.
Working on a standing desk will help improve your posture and reduce the chronic pain related to sitting all the time. Aside from that, standing desks can also strengthen your fitness abilities. You don't even have to be standing all day since these desks are adjustable and of course, it's also exhausting to stand during your whole shift.
One of the top picks for adjustable standing desks has got to be the Flexispot Electric Standing Desk. This desk is perfect for working from home not only has a spacious work area but it also doesn't take up a lot of space. You'll even be more surprised to know that this desk is only under $300. You don't have to go over your budget just to get your own standing desk which keeps you active, productive, and healthy.
Premium Standing Desk: Floyd Standing Desk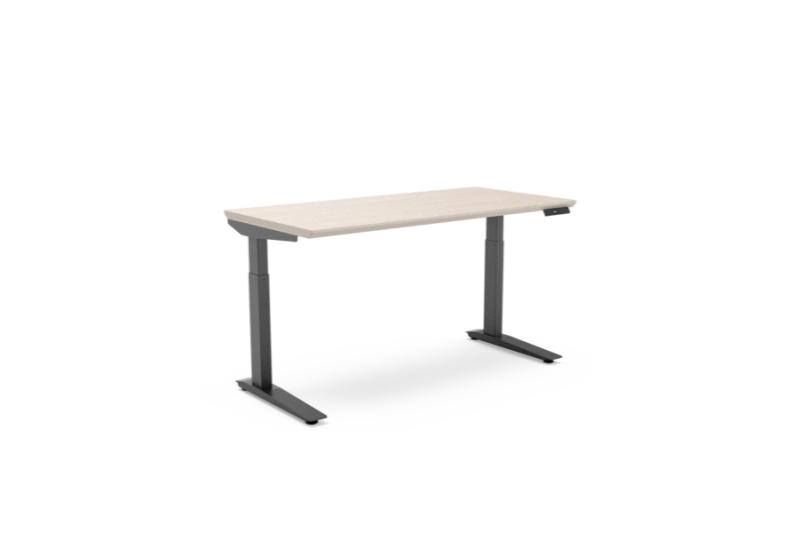 Standing desks are certainly one of the "must-have" work accessories – whether you're office-based or home-based. They give you the flexibility to sit or stand (or crouch, too, we guess – if that's your thing), allowing you to work in whatever position is most efficient. There are lots of standing desks on the market, with many of them having near-infinite vertical adjustability. On the surface, infinite adjustability sounds like a good thing. However, think of the two positions you would typically use. Sitting, or standing. These are two specific heights that are unique to your ergonomics. With an infinitely adjustable standing desk, it's hard to achieve a consistent height for either sitting or standing every time you switch between them.
The aptly named Standing Desk from Floyd solves this issue by incorporating a fully programmable Jarvis frame. This means that you can easily program an ergonomic sitting height and an ergonomic standing height for yourself, and maybe do something similar for someone else in your household. When you're ready to log onto your computer for the day, all you have to do is hit one of the programmed buttons and the desk will adjust to the programmed height. It's easy and ergonomically optimized.
Additionally, this desk is available in two frame colors (black or white) and three finish options for the desktop itself (birch veneer, walnut veneer, gray "fog" laminate). You can easily match your new Floyd desk to the design aesthetic of your home.
Revival Miran Hand-Knotted Shag Rug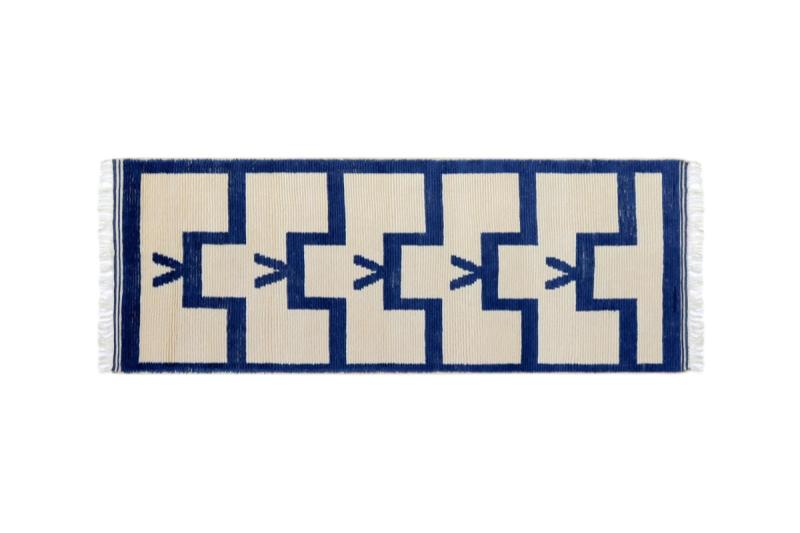 Since you're working from home, you have the stylistic freedom to decorate your space however you like. This goes for your walls and even for your floors. No longer do you have to deal with boring "corporate gray" carpet squares or black rubber standing pads. Add some color and pattern to your workspace with the Miran Hand-Knotted shag rug from Revival-Made.
Handmade in Bhadohi, India from wool sourced in New Zealand, the Miran is a premium rug that'll look great and last for years and years. It's tie-dyed in small batches with azo-free dyes for lasting colorfastness. Since these are woven by human hands, you can expect some slight variations in size and weave, which is cool because it means that your rug is truly one-of-a-kind.
Sony WH-1000XM4 Headphones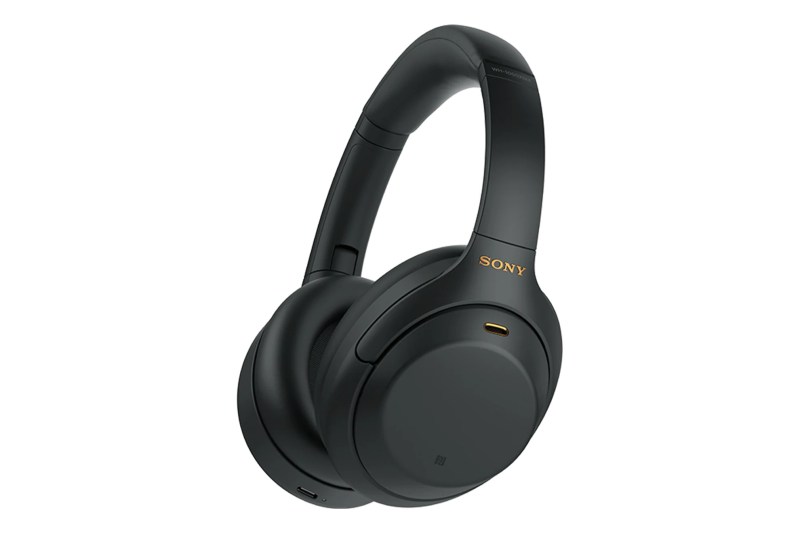 Good headphones have become a staple of work these days. From endless zoom calls to trying to block out all the noise around the house, a solid pair of noise-canceling headphones are worth their weight in gold.
Sony set the standard in noise-canceling headphones with the WH-1000XM3 headphones and now they're back with the WH-1000XM4 with even better noise cancellation and artificial intelligence.
The WH-1000XM4 uses the powerful QN1 chip inside to listen to outside noises to adjust what you're hearing 700 times per second. It's intelligent enough to sense what you're doing and go into three modes. My favorite is complete isolation, just you and your music. Walking mode lets in all sounds so you're aware of the cars and other people around you. A Waiting mode cuts out most sound but lets in announcement-type sounds so you can hear info about your flight or train.
The comfortable padding lets you wear these headphones all day and the battery does too. An incredible 30 hours of battery life can get you through the longest day working or traveling. Run out of juice right before an important meeting? Just 10 minutes of charging gets you 5 hours of battery life.
Google Nest Audio
Artificial intelligence is slowly catching up to the visions we had years ago in the Jetsons with flying cars and vacuuming robots. We don't quite have a robot receptionist we can chat with all day, but Google is getting close with their smart Nest devices.
The Google Nest Audio (previously Google Home) is their latest smart speaker that focuses on exceptional sound quality while still offering direct access to the surprisingly useful Google Assistant. After setting up the speaker with your phone and matching it to your voice, you can ask Google anything. "Hey Google, tell me what I'm doing today," tells you what's on your calendar. "Hey Google, call Jim," sets up hands-free calling through Google Duo to anyone else set up with Duo. "Hey Google, crank it," turns up the volume of your favorite Metallica song to volume 10. There are no officemates around. Why not?
With so many things to remember these days, you can use Google to remember. "Hey Google, remind me to start dinner at 4 p.m." Let Google remember things so you can get back to your work and enjoying time with your family. "Hey Google, remember that I put the Christmas presents in the closet."
And when it's time to wind down at the end of the day, get it to set the lights and your favorite show on the TV. "Hey Google, set the lights to 50% and play Umbrella Academy on the TV."
Circadian Optics Lampu
The Circadian Optics Lampu is a sleek light that can sit next to your bed, on the counter, or next to your computer. In just 15 to 30 minutes a day of the daylight-colored exposure makes your brain thinks it's getting some bright sunshine, a perfect thing to wake you up during dark rainy days. They do recommend a double-check with the doctor before starting use, but who can't use a little more sun in their life these days?
Apple iPad Air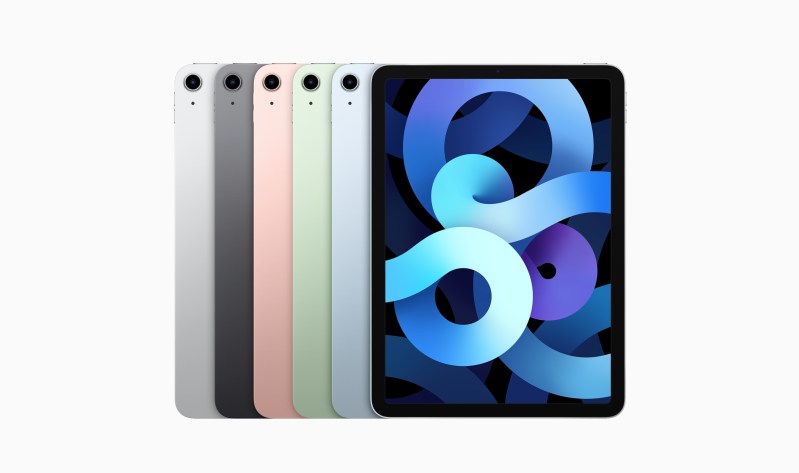 Many of us can remember times without computers. Now we're surrounded by desktops, phones, tablets, and smart devices. A digital connection to the office is the key to most people working from home. With email, chat, Zoom, Teams, Slack, and every other place to digitally communicate, work can keep humming along with people at home, or halfway around the world.
Ten years ago, Apple released the first iPad and revolutionized (again) how we interact with our devices. This year Apple did it again releasing the fourth-generation iPad Air with more power and features than an expensive desktop computer.
With the A14 Bionic chip and a 10.9-inch display, you can edit videos or photos, make music, paint, draw, play games, and watch movies. Pair the Air with the Magic Keyboard with a full keyboard and trackpad and you have a full laptop with a touchscreen. The only difference is this 'laptop' can do more than most actual laptops. Add in the Apple Pencil that can draw and turn handwriting directly into the text.
For those concerned with what all our tech is doing to the planet, you don't have to feel guilty buying something from Apple's line of products. You'll get a device that's going to last longer than most and won't end up in the landfill. The iPad Air in particular is made from 100% recycled aluminum in the enclosure. The solder connections inside are 100% recycled tin. The speakers are made from 100% recycled rare earth elements. The wood fiber packaging is recycled or from responsibly managed forests.
Ten years ago the first iPad was released and in another 10 Apple will be 100% carbon neutral. You can have the most powerful tech devices and save the planet too.
Label 180 The Bungalow Desk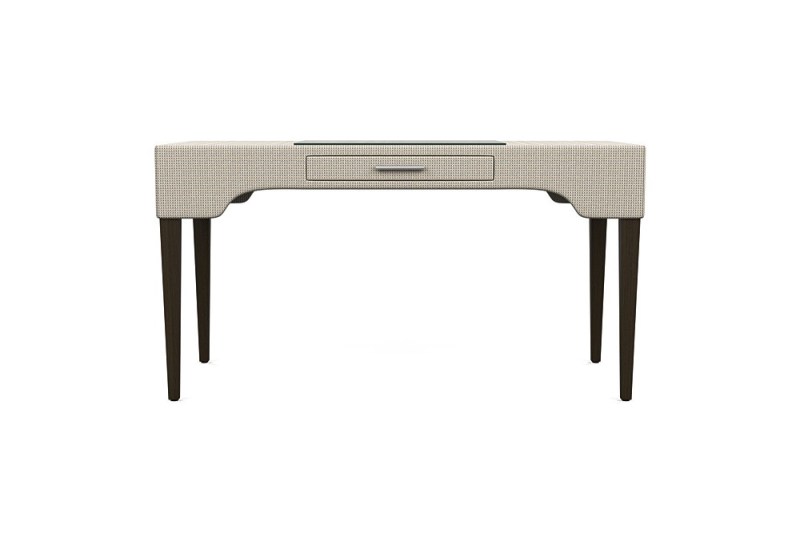 If you're a high-maintenance man who wants the best WFH office setup possible, you might want to have a customized desk. Say good riddance to a basic desk that leaves you unsatisfied every time you have to work on it. Label 180 takes desk customization a level further with its array of options that you can choose from. Do you want a desk with a Koi-inspired design? They can make it happen. Perhaps a longer rectangular desk is what you need? It's possible. You can pick from 12 custom desk sizes and six different leg options.
The bungalow desk has customizable upholstery options such as fabric or leather. It also comes with a glass blotter to add a classy look to the desk. Give your workspace some added flair without compromising functionality with this desk. You'll be more than satisfied with the result since it's a workspace you took part in creating.
Want to give your work-from-home setup a total upgrade? Check out these best luxury home-office products, and you might find something that suits your workspace.
Editors' Recommendations