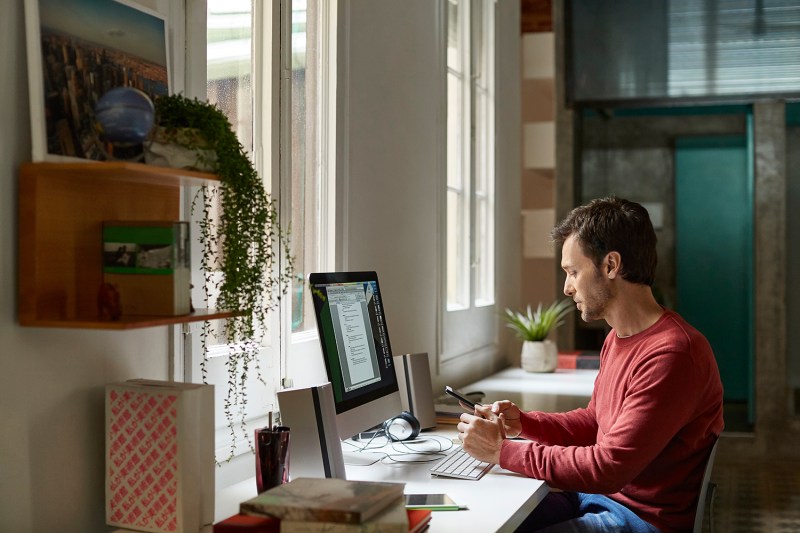 As we soldier on in our work-from-home reality, any of us are realizing that what started off as a temporary arrangement is going to be our "new normal" for long enough that the "new" may soon fade away. If you know you'll return to the office some day but still face many months at home, or whether you are now in a permanent WFH situation, you owe it to yourself to make your work from home area as pleasant and productive a space as you can.
Related Guides
Improving your work from home space need not mean costly renovations and remodels. In fact, you can work with the setup you have and make minor changes that can improve your focus and help your work days feel more engaging and enjoyable. The most important thing of all is to have a dedicated space to do your work, so let's start there.
Desk: Halter Folding Computer Desk
Enough of this working on the bed or the couch business, you deserve a dedicated desk where you can perch your computer at the proper height and position for work, you can rest a pad of paper for notes, and you can keep your coffee close at hand. If you have an exceptionally small space in which to work, then get a folding desk that can be set up or collapsed in about 30 seconds and that tucks away under or behind the aforementioned bed or couch when not in use.
Computer Chair: IPKIG Ergonomic Office Chair

Sitting around on your bed or in an armchair or on the dining room chair you dragged to the makeshift WFH spot all day is a recipe for sore bones. Or sore joints, more to the point. Invest the well under $100 it takes to get a decent, ergonomically sound office chair, and look for one with a back that folds down to be tucked under a desk if space is tight.
Lighting: Govee LED Strip Lights
Good lighting is critical for creating the sort of space where you can stay alert, motivated, and productive, but often the spaces in the home to which our work gets relegated were not designed with productivity in mind. Fortunately, you don't have to rip apart the ceiling and install high hats to add the bright, even light ideal for a workspace.
Adhesive LED light strips are a great affordable and minimally invasive way to brighten up a space, and they can be removed just as easily as they are installed if your work from home space ever reverts to simply your bedroom, guest room, or basement.
Table Lamp: TaoTronics LED Desk Lamp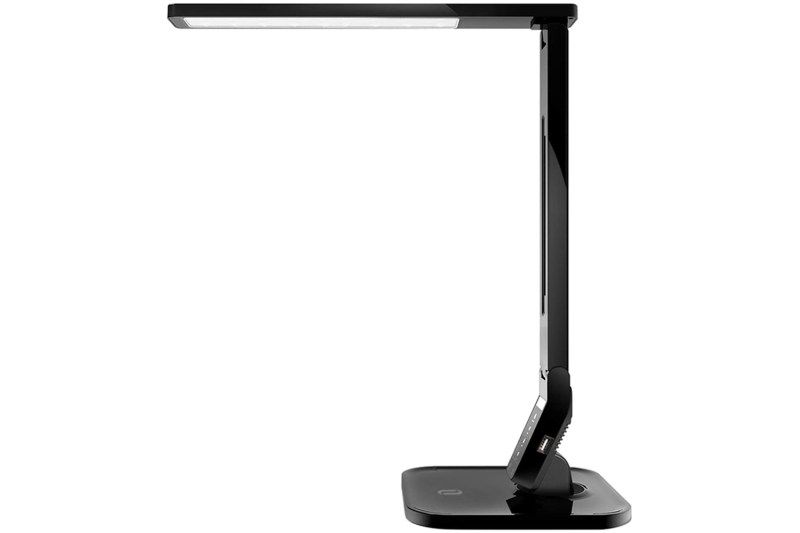 You can also always add a desk lamp that will brighten your immediate work area with even less impact on the overall room. A dimmable desk lamp can let you brighten your work area without adding too much light to a shared space.
Paint: Ecos Paints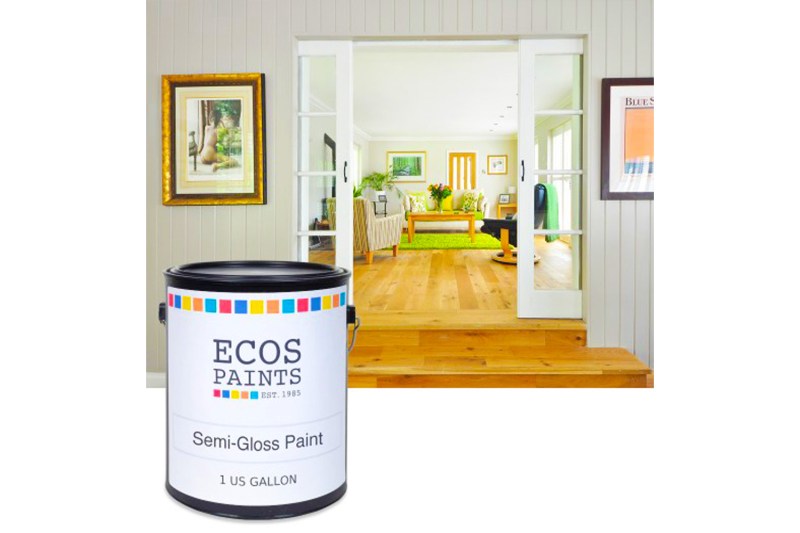 Painting an entire room is of course the best way to completely change the look of the space, but it can be an impractical project for myriad reasons. A gallon of good paint can be surprisingly expensive (not to mention all the tape, rollers, brushes, plastic or drop cloths, and so on) and painting a whole room can be an hours-long or even two-day project, which is less than ideal when you're also disrupting your work space.
On the other hand, when you paint a single wall, which you can then call an accent wall, you will markedly change the look of your space with minimal effort and, in many cases, with just one quart of paint.
It's always a good idea to spend a bit of extra money to get a non-toxic, odor-free, and VOC-free paint like this from ECOS Paints, especially when you are painting an area you (or anyone else) will be occupying shortly after the painting is done.
Whiteboard: Fluidstance Edge Black and White Reversible Desktop Whiteboard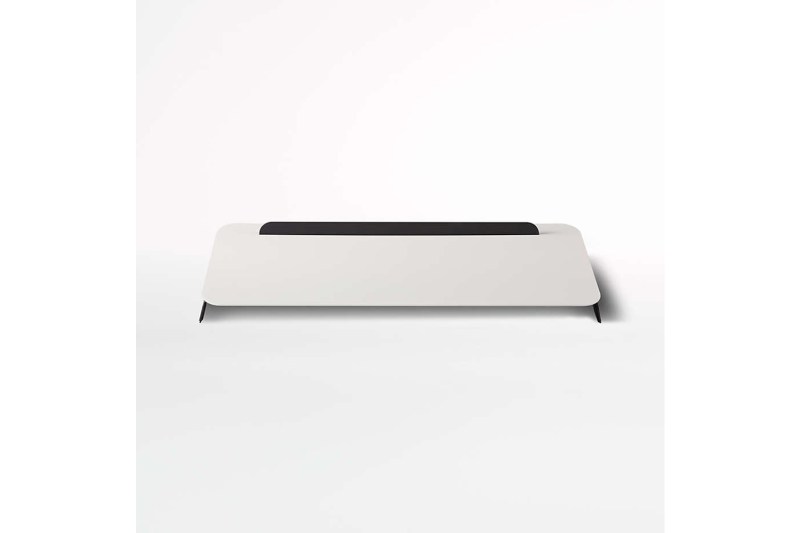 A whiteboard can save you from stacks of notepads and piles of Post-Its, keeping all your notes and numbers and lists and whatnot close at hand an in one place, and letting you erase things once they're done. An ergonomic, slightly angled desktop whiteboard lets you write legibly without having to leave your chair, and the reversible panel allows you to store some info for longer while keeping the other side for short-term jotting.
Plant: Bloomscape Parlor Palm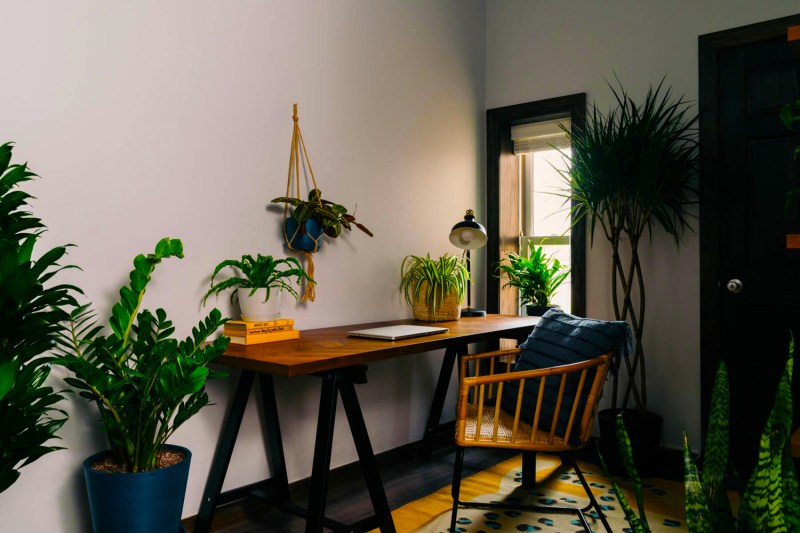 Plants add color and oxygen to your space, and they can make your home office feel more inviting and a bit more adult, as well. And you can find an indoor plant for any space, from a tiny Sansevieria that will sit on your desk or a shelf to a huge ficus that will grow as tall as you are. Just make sure you choose a plant that only requires a level of care you are going to stick with, because dead plants don't add much to your WFH space.
Office Art: Haus and Hues Modern Abstract Wall Art Prints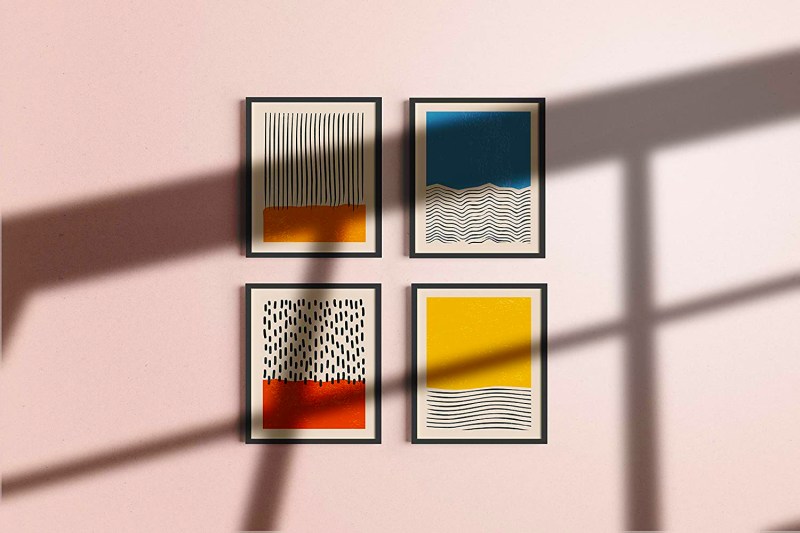 You don't need to spend a fortune to collect some high-quality artwork that can add interest and style to your space, and that's true even when you want original pieces (or at least high-quality prints). You can browse through countless paintings, sketches, and prints on sites like Minted or Society6.
You can also find plenty of perfectly fine art prints on Amazon, though often without quite the same heart as you get with an original.
Editors' Recommendations