If you've ever stepped foot into a museum or gallery, you know how subjective art can be. What makes this painting or sculpture or photograph better than any other? Is a piece of art supposed to make you tear up? If just going to a gallery can have you feeling this bewildered, how are you ever going to pick artwork for your own home? From ethically sourced works to picking pieces that match your style, we've rounded up our favorite companies that make the process of selecting art a breeze.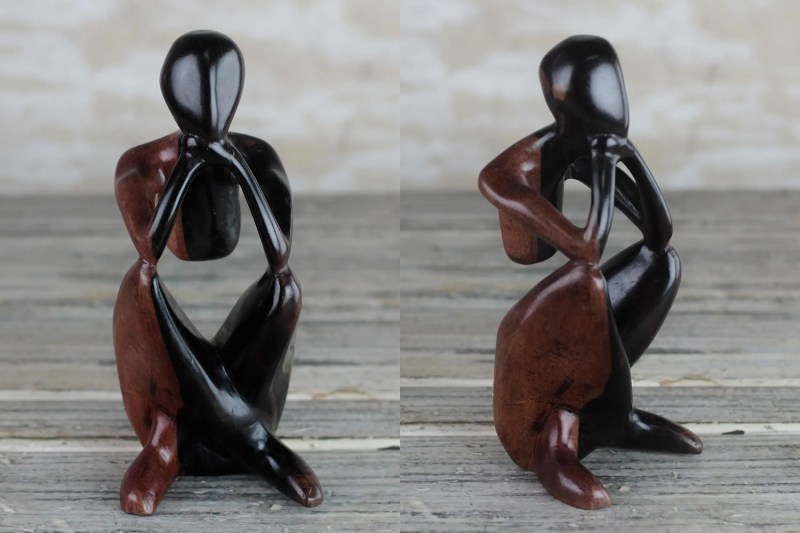 Novica offers a wide range of pieces for the home, selling everything from sculptures to area rugs. This company was created to elevate artists from second- and third-world countries. Shop by type of artwork, style of art, or check out their themed collections like the "Hacienda" line which lets you add some Mexican flair to your pad. You can even search by area of the world the artists are from.
For the World Traveler: Be inspired to contemplate your next adventure with this hand-carved ebony wood "Thoughtful Man."
Viva Terra is another great source for a variety of home decor. Offering items like hand-carved wooden candle holders and metal geometric wall art, the company ensures all of their products are eco-friendly. With collections sorted by style, it's easy to find pieces to match your space.
For a Zenful Retreat: Let this Wise Jizo statuette, cast from volcanic ash, guide you through your spiritual journey.
Society6 is a grown-up, more sophisticated version of Etsy. Just as with Etsy, artists can set up their own online shops to offer their work directly to customers. The main difference is that Society6 handles the manufacturing side so that artists can focus on creating and you can be sure you're getting a high-end finished product. They have a massive catalog to search through but once you sort out the type of art you want (everything from posters to canvas prints), you can search by style.
For the Urban Explorer: These maps of cities from around the world have a gritty edge thanks to the aluminum canvas they are printed on.
You may know The Citizenry for their high-end home decor, but they also offer a line of home accents that include wall art, decorative vases, and stylish mirrors. Working with artisans from around the world, The Citizenry curates small-batch collections, so not only will you be adding sophisticated pieces to your home, you know they are one-of-a-kind as well.
For Keeping Things Minimal(ist): Keeping in line with the Minimalist design aesthetic, this set of matte black vases add a timeless touch that will look good even without any greenery in them.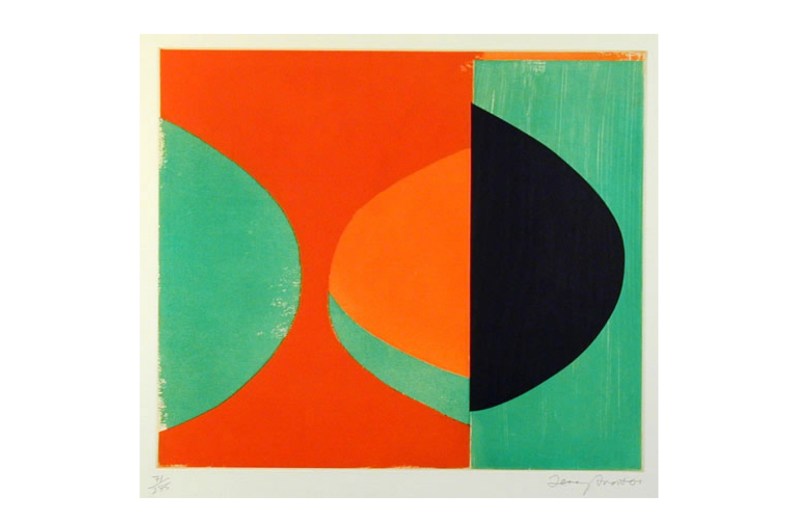 If art truly has you confused, there's a company out there that can guide you to pick the right piece. ArtsHaus is an online art retailer that provides a "matchmaking" service designed to make the art shopping experience a bit easier. It's free to use and their experts will select the right artwork for your space to coordinate with your own personal style. Working with over 50 independent galleries and dealers, ArtsHaus has an endless selection to choose from so you're sure to find the right painting, photograph, or sculpture to perfectly finish out your decor.
For the Mid-Century Modern Enthusiast: Geometric pieces with bold colors, like Camberwell Green by abstract artist Terry Frost, perfectly balance the classic lines of Mid-Century Modern furniture and nature-inspired color palettes.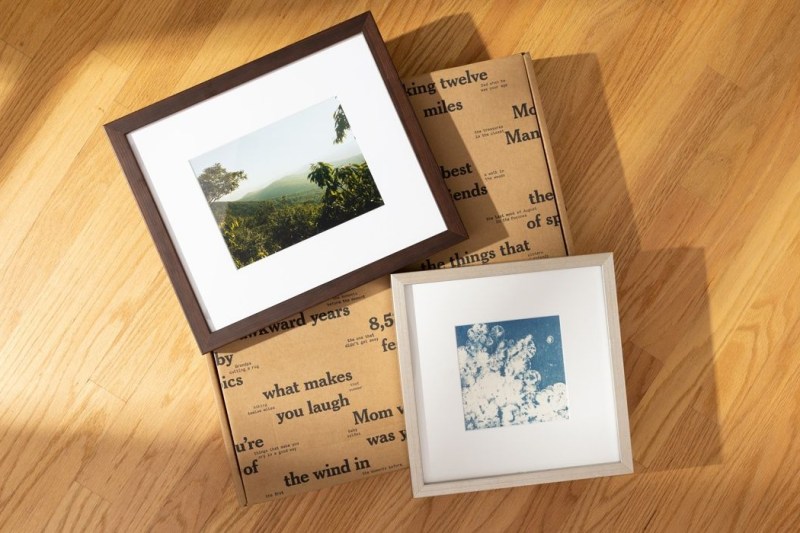 What if you have a piece of digital art that you want to display? The folks at Framebridge have you covered. They create fully custom frames for any type of digital art and even have a special line just for Instagram photos, letting you turn your digital gallery into an actual gallery for your home.
Editors' Recommendations