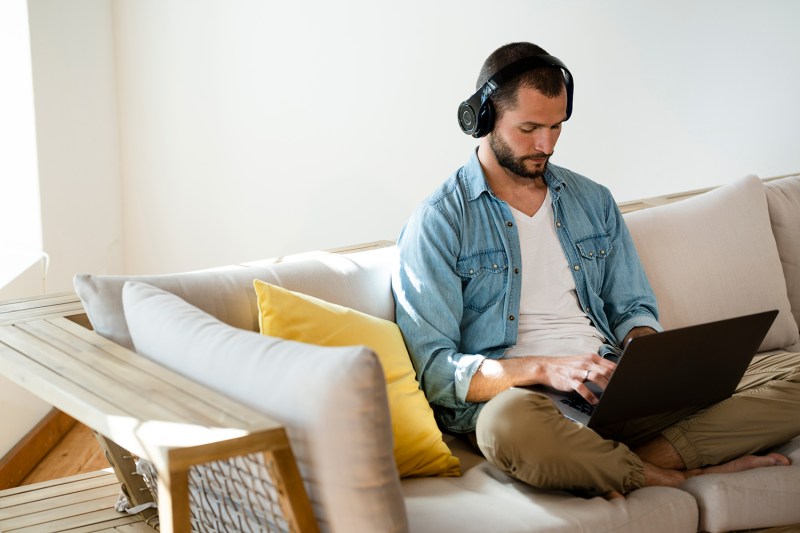 At some point in time, working from home began to feel a lot like just working. Coming to this realization is a big-time bummer in many, many different ways, but working in the comfort of your own home does offer some time for personal growth and solitude. Still, oftentimes, WFH can feel like there are so, so many hours in a day, and you have to figure out how to spend the time wisely.
Music is often helpful, and television is certainly too distracting, but sometimes the best thing to help accelerate your workday and focus is listening to a new podcasts. Here are some of our favorite podcasts that cover everything from motivation, to new information, and even sometimes the best kind of distraction.
More Podcasts
Remotely Effective
Now, you probably have already found some small ways here and there to become more efficient in your home workspace. However, if you're still struggling, or you just want to get that much better, you're not alone. Remotely Effective is a fairly quick show, and one that lays out all of the pros and cons of working outside of an office, and how to make the experience the most efficient.
Stuff You Should Know
We're big fans of Stuff You Should Know at The Manual. With nearly 2,000 episodes already in the can, there are certain to be dozens, maybe even hundreds of episodes you're already interested in. And that's where you should start! It's so fun to take a deep, introductory dive into the stuff you already want to know about, but where SYSK is so special is when it opens up completely new interests for you while you work. Getting through the at-home workday is so much easier with SYSK.
Still Processing
I would argue that Still Processing is the smartest conversation show in podcasts today. New York Times writers Jenna Wortham and Wesley Morris spend an hour every week having the hard conversations worth having. They're both so bright, and so deeply informed, and yet they remain so optimistic. Their conversations are wonderful and completely non-cynical discussions about all aspects of pop culture that are relevant on a weekly basis. If you're like me, you hit play and let these run all day while you're working.
How Long Gone
Sometimes, a good work-from-home podcast is one with funny people who are also working from home. How Long Gone provides "High Level Cultural Commentary" at least three times per week, which basically just amounts to hosts Chris Black and Jason Stewart shooting the shit for an hour or so. They often have interesting guests, too — media types with atypical angles on popular culture. It's just a cool time. Guys being dudes.
The Dan Le Batard Show with Stugotz
Dan Le Batard and Stugotz have spent nearly 20 years honing their craft as radio hosts. The show is, at its core, a sports show, but the bulk of their time is spent talking about the funny and inane things surrounding sports. The best part to me, as far as WFH is concerned, is that show days mean 3+ hours of the show to take in. It's an all-day affair, and it's a fun-loving group.
Happier with Gretchen Rubin
It's easier than ever, too, to get burned out while working from home. It's important to take breaks, get some physical exercise going throughout the day, but it's also important to take stock at various moments. Happier with Gretchen Rubin provides "practical, manageable" advice on how to keep up good habits and manifest more happiness in your life.
StartUp
Perhaps you want to learn more about how to start your own business. Perhaps all this time inside has amplified how much your job feels less and less like you want to spend your time. StartUp takes you all the way through, from start to finish, on what it's really like to start a business in a really bingeable way. Have an idea for a business you've always wanted to start? Now's the time and here's the pod for you.
Ted Talks Daily
Meanwhile, if you want some more daily interest and inspiration to break up the day, TED Talks Daily offers these perfect little pocket podcasts. Short, digestible subjects and discussions every single day, and they're all deeply considered and researched and sure to make you consider some topics you haven't thought about yet.
Editors' Recommendations