Visiting Tokyo? You can slurp up Michelin-star ramen and walk the world's busiest pedestrian crossing, but only a handful of savvy travelers will drive through the neon-lit city in the Tokyo Supercar Night Drive.
We hate to call this a "tourist attraction" since the Night Drive is too cool for that classification, but this tourist attraction is a million times better than visiting Tokyo Disneyland.
During the Tokyo Supercar Night Drive, you get to play out your Fast & Furious fantasy by driving two ultra-luxurious rides through the buzzing metropolis.
Inside Japan Tours schedules the adventure through Tokyo Supercars in Ebisu. Once you've gone through a detailed technical presentation on all the cars, including specs and safety features, you can choose two sexy sports cars to take out for a night on the town. Pick between Aston Martin, McLaren, Porsche, Ferrari, and Lamborghini.
"After a quick lesson and safety briefing you'll head out into to the Tokyo night," says the official website listing the excursion. The drive will take you across a bridge to Odaiba Island in Tokyo Bay. From there, you'll head back north to Ginza and along Nakadori, "one of Tokyo's most beautifully lit streets," says Inside Japan Tours. "You'll also see the famous street lights of Omotesando, then visit Roppongi Hills to see Keyakizaka Street before returning to Ebisu."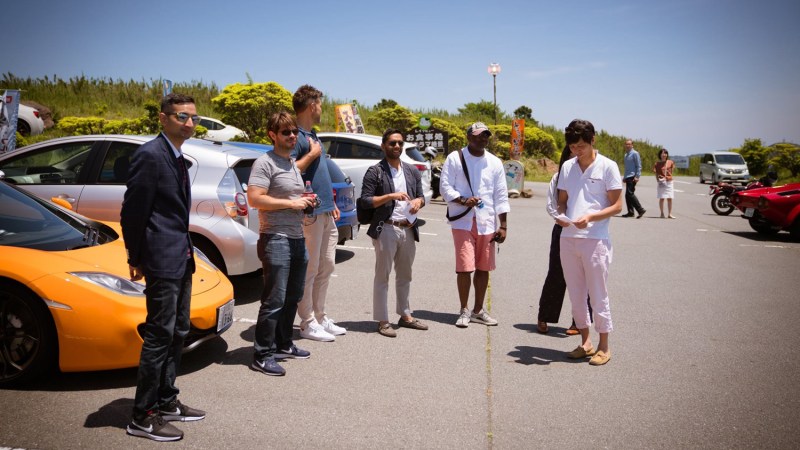 Don't worry about getting lost on the foreign streets since you'll be sandwiched between a lead car and back car in a convoy format. You can switch vehicles along the way at one of the many pit stops, because why not try a second supercar on for size?
Meet at 6 p.m. for the safety briefing and be on the road by 7 p.m. for two hours of coasting. You'll be back at Ebisu by 9 p.m. with plenty of time and energy to hit a karaoke bar before heading back to your capsule hotel.
The Tokyo Supercar Night Drive requires you be 26 years or older to participate.
Editors' Recommendations