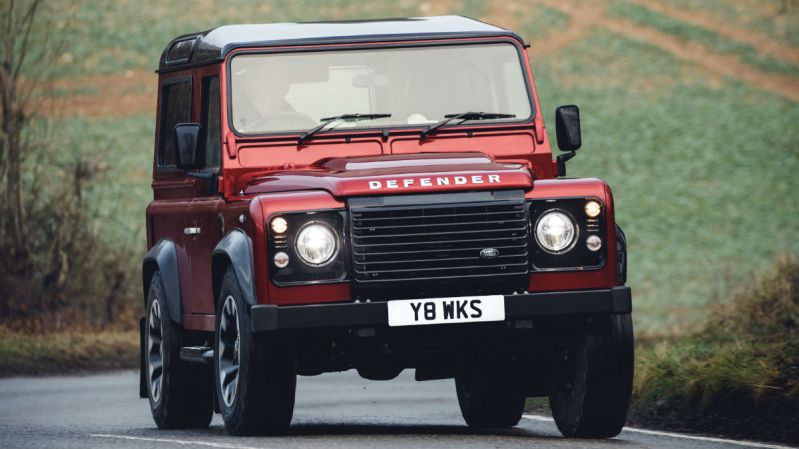 Land Rover is celebrating its 70th anniversary in 2018 and there is a new vehicle in the beloved manufacturer's lineup that has really caught our eye. And by new, we actually mean classic — but with all-new bells and whistles.
This week, Land Rover announced the return of the Defender, but this version is bolstered under the hood by a V8. The 2018 Land Rover Defender Works V8 looks to the past for inspiration, specifically the 1979 Series III Stage 1 V8 and the 50th Anniversary Edition Defender. However, the 2018 Works V8 will officially be the fastest (dare we say most badass?) Defender ever.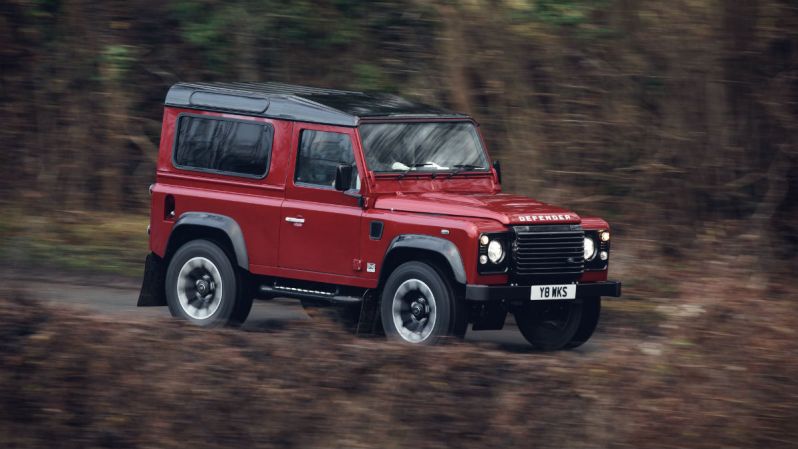 To achieve this balance between old and new, Land Rover has handpicked and re-engineered 150 classic Defender bodies. Under the hood of this 70th Anniversary Edition you'll find 5.0-litre V8 powertrain and an eight-speed ZF automatic transmission, allowing the new Defender to go from 0 to 60 mph in 5.6 sec and reach a top speed of 106 mph. All these goodies will set on top of 265/65 R18 all-terrain tires with 18-inch, diamond-turned Sawtooth wheels.
The idea of reintroducing a V8 Defender was something we were discussing as far back as 2014," said Tim Hannig, Jaguar Land Rover classic director, in a statement. "We knew the demand was there for a powerful and fast Defender; the Land Rover authenticity is the ultimate finishing touch for discerning clients purchasing these collector's edition Defenders."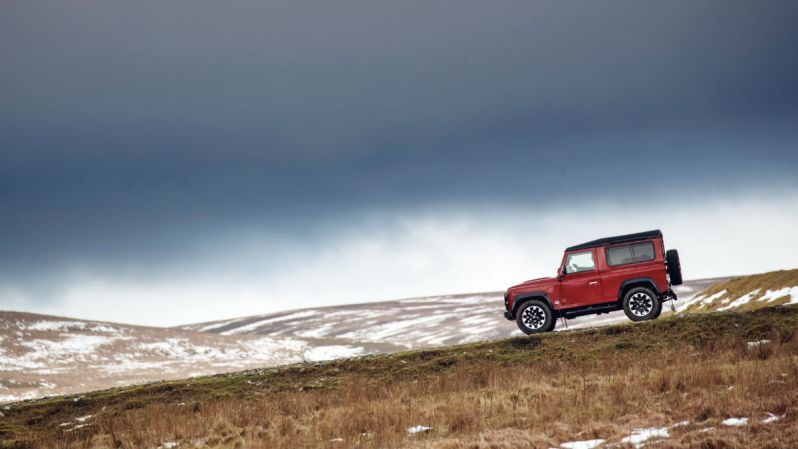 The exterior of the Defender Works V8 will come in eight colors that include two satin finishes, all of which will look good paired with the machined aluminium accents and standard Santorini Black roof, wheel arches, and grille. Once inside this beauty, you can expect high-end leather trim on the seats, dashboard, door panels, and more. Land Rover's Classic Infotainment System will bring a dash of modernity.
"It's fitting that we've been able to release the full potential of the iconic Defender, whose much-loved shape remains synonymous with Land Rover, 70 years since it was seen in public for the first time," Hannig adds.
This juiced-up Defender will come in two wheelbases: 90 and 110, starting at £150,000 (over $207,000) for the 90 option. You'll also be able to add some upgrades for an additional cost (but if that level of customization isn't enough for you, you should check out this fun tool from Arkonik).
The vehicle is expected to hit the market "soon," according to Land Rover. We don't have the exact details, but further announcements on the V8 Defender are expected later this year.
What we do know is that interested buyers outside of the United Kingdom will have difficulty snagging one of these limited editions. The Defender Works V8 will be available via Land Rover Classic in the U.K., and via MENA and European markets on an individual import basis.
Images courtesy of Land Rover Jaguar.
Editors' Recommendations