It's been a year since Jaguar Land Rover (JLR) launched its tech incubator program in Portland, Oregon, and its first class of 2017 is now in session.
This year's initial cohort will include HAAS Alert, Mycroft, and OpConnect — startups that represent the fields of emergency response technology, artificial intelligence, and the electric vehicle ecosystem.
JLR says its incubator seeks to "encourage, promote, and support new automotive, mobility, and connected car technologies that are being developed by U.S. start-ups." To fulfill this goal, three new startups are added to the incubator every quarter and given six months to develop their businesses. JLR offers each of these companies ample resources for growth. Benefits include direct investment and services, development support from the Jaguar Land Rover global engineering teams, internal and external mentorship, and designated space within the firm's Portland research and development facilities. By 2027, JLR's program will have hosted 120 burgeoning companies.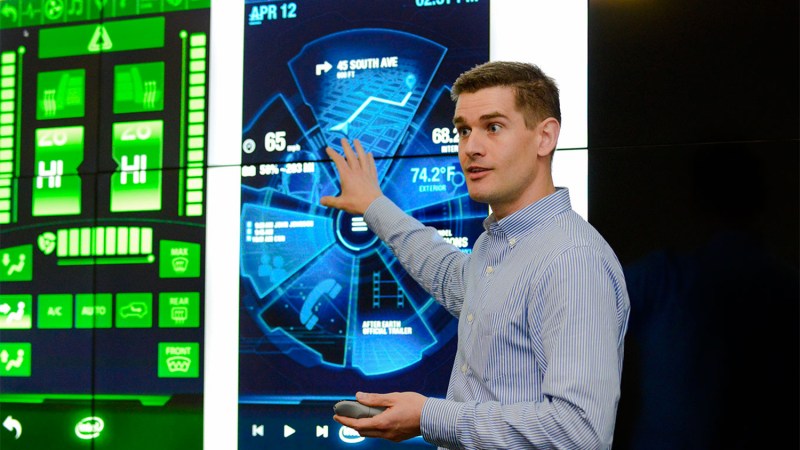 Of course, the startups aren't the only beneficiaries. Jaguar Land Rover will get a piece of the pie from each entity. Here's what JLR has to say about each of its new students:
"HAAS Alert is a mobile platform for connected cars, autonomous vehicles and smart cities that allows first responders and other city services to send notifications to nearby drivers about road and roadside safety issues such as accidents, emergency vehicles in transit or first responder personnel on scene. The technology can also reroute traffic accordingly via navigation apps. Working with HAAS Alert, Jaguar Land Rover has the opportunity to explore potential links between connected cars and safety, and investigate new ways of keeping drivers better informed when on the road.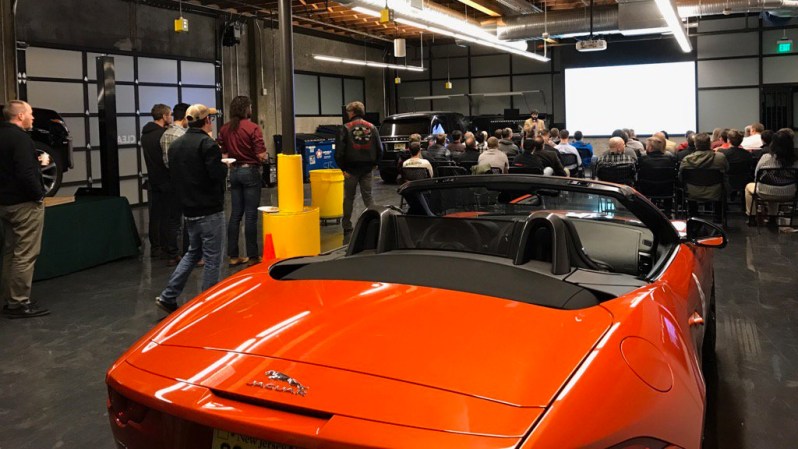 "Mycroft is Artificial Intelligence hardware that uses software to recognize natural language and respond to voice commands. Mycroft was built with open source software, which means that programmers have the ability to constantly contribute new features and modules and make it more capable, more useful and more fun to use. From reducing driver distractions, to increasing convenience and usability, Jaguar Land Rover is eager to team up with Mycroft and explore the many ways voice activation for the car can enhance the customers' experience.
"OpConnect sells and operates electric vehicle (EV) charging stations, a vital component of the electric vehicle ecosystem. Customers can use the OpConnect website to manage their accounts, locate the closest EV charging station and remotely check the status of their battery recharging. OpConnect charging stations can also be used to share data and manage fleet operations. Both Jaguar Land Rover and OpConnect are committed to reducing gas emissions by encouraging mass adoption of electric vehicle technology. With the recent announcement of the Jaguar I-PACE, Jaguar Land Rover has shown that it remains on the edge of innovation in this space, and will partner with OpConnect to explore future opportunities."
Editors' Recommendations