The automotive industry tends to lag behind the normal innovation timeline just slightly. Modern vehicles adopt trending technology sometimes several years after it's hit the mainstream market.
There's a good reason for this fact: entirely new vehicles are typically developed on three to five year schedules, while refreshed models chime in about once every two years. Worthy new features aren't usually adopted outside these cycles unless they relate to safety recalls.
Related:
Within this formula of innovation-to-automotive-application, some automakers modernize their cars as quickly as possible, but others stall change until their hand is forced. Typically, performance brands – those that cling to a traditional driving experience – hold off on innovations that would alter the persona of their cars. Aston Martin, for example, introduced its first turbocharged motor this year with the sole purpose of keeping its V12 engine in play. Despite shrinking manual transmission sales, Chevrolet continues to offer every variant of its Corvette and Camaro with a standard gearbox. BMW didn't introduce a front-wheel drive platform until 2014.
Then there's Lamborghini. The Italian supercar manufacturer may not offer a manual-equipped model, but it's also one of the last brands to exclusively build naturally aspirated cars (at least until the Urus SUV arrives). Driving a Lamborghini is one of the most visceral experiences left on four wheels. From the body panels to the screaming engine – it's non-stop drama. But for how much longer?
During an exclusive preview of Lamborghini's all-new Huracan LP580-2 Spyder, The Manual quizzed the company's Head of Research and Development, Maurizio Reggiani, and Commercial Director, Federico Foschini, on what enthusiasts should expect in the coming years.
The Manual: Forged Composite, your branded carbon fiber development technique, is now labeled on the LP580-2. What are some of your other plans for this technique?
Maurizio Reggiani: There are still some aesthetic applications of the Forged Composite, but in the next month, you will see more technical and structural application. We will achieve something very unique from an engineering point of view. We've realized that changing some structural components is only possible with the freedom that a technology like Forged Composite gives us. In a short time, it will become a more strategic solution for the future.
Federico Foschini: "We first saw the benefits of Forged Composite as a structural solution with the Sesto Elemento, and now, with advances in technology, the possibilities have grown."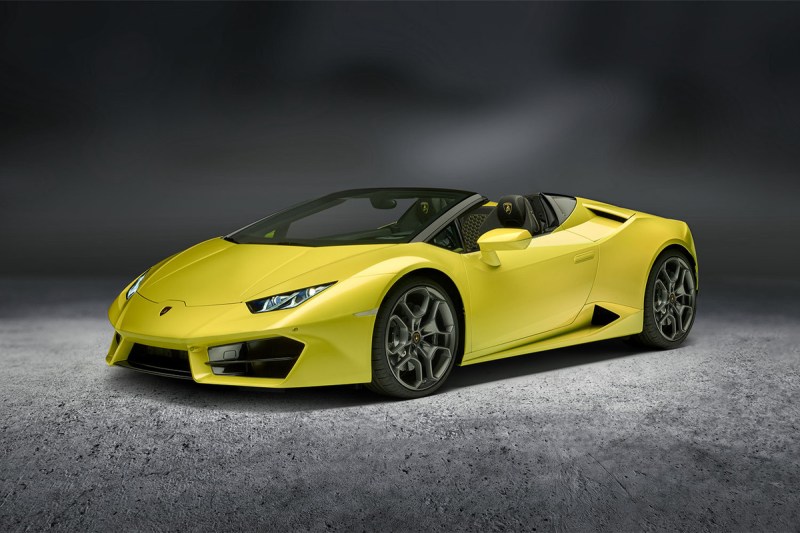 Do these Forged Composite improvements have any tie-in with the recently announced MIT partnership?
MR: "MIT is part of something much more forward-thinking. Our relationship with MIT is part of research into a super sport car that will come sometime after 2030. The development time of a car is about four years, and the research of new technology takes three to four years, meaning we need to start the process soon. If you put this visionary landscape too close to production deadlines, then what might be technologically available is not possible. I'd prefer an outlook that starts with a concept to prove, and we think that MIT is the best and right choice for something so ambitious. The reaction of students and professors to this partnership is one of amazing enthusiasm. In the next month, we will discuss the output from MIT and in the next year, we will announce what, from Lamborghini will be the car of the future."
Speaking of what's coming, tell me how you approached the Urus SUV.
MR: "We have our own particular ideas about what makes a good SUV, and then we do a kind of survey for our customers to see what their wishes are. When we build a super sport car, we know what to expect, but for something we've never done before, it's important to know what our customers want. I think we have been able to mix everyone's desires and our product will be an important statement in this segment.
What kind of opportunities does an SUV provide for the development team?
MR: "First of all, this is our first experience with the application of a turbo engine. With all the reasons we are normally against a turbo in a super sport car: sound, turbo lag, responsiveness. So we work to reduce these effects as much as possible, or to improve the benefits of a turbo engine. Also, we face the challenge of handling with a center of gravity that's five or six times higher than a normal super sports car. It's all related to the dynamic, to the emotion of the car. We also have to think about the comfort of the second row. For example, we usually only need to have air conditioning in the front dash, but now we must consider how to channel air to the rear bench.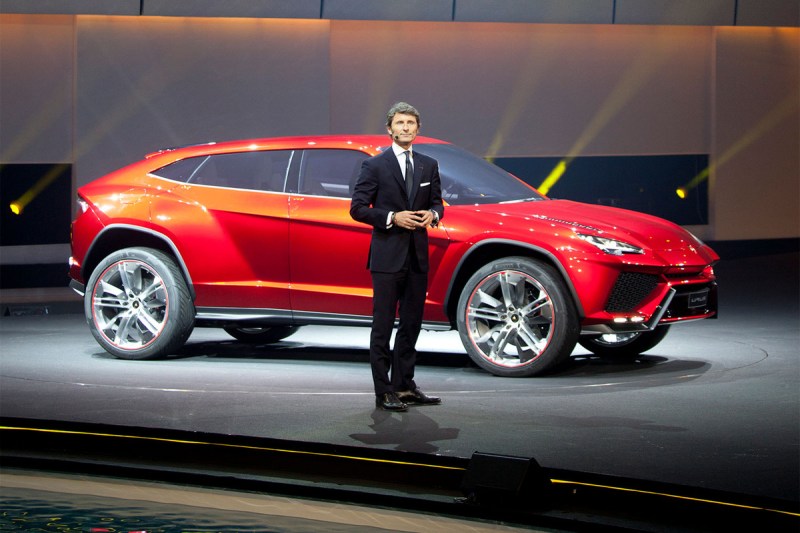 Will the Urus be the best performer in its segment?
FF: "Yes, it is a must. Lamborghini is about design, performance, and emotion. Each and every employee pursues these things, so for the Urus to be a real Lamborghini, it must be the best performer."
MR: "It's a competition that's always running. Every time we arrive, it's important that we make a clear statement."
Where is the brand's growth coming from?
FF: "The Huracan family is doing very well for us, and the Spyder will be an important part of that. Huracan sales are already up 90 percent over the same period compared to the Gallardo was before. We are bringing customers who have never owned a Lamborghini and even customers who have never owned a super sports car. Price point is part of this, because it gives the opportunity for those who are young and want to step inside the brand. But it is also emotion. The rear-wheel drive Huracan lets those who want to use their skills to drift or to go to the track have that traditional super sport experience. Our expanded portfolio, now including the 580-2 Spyder, appeals to different customers and makes us successful.
Are there other segments Lamborghini would like to explore?
FF: "We are a company that is growing. It was a major step to develop a SUV, and is part of our target to develop 7,000 cars per year. This means that we need to have a gradual growth, and at the moment will stay in the super sport car arena because it is our DNA. We have our V10 and V12 cars representing this segment, and with the Urus we are stepping into the most successful segment in terms of growth. For the moment, we are happy. For sure we can have different variants, and we can dream about a limo, or a two plus two, but these are not in the plan right now.
—–
It's clear that Lamborghini is preparing for a future beyond traditional driving experiences, but isn't in a rush to give up the passion and thrill of its current supercars. Like other exclusive automotive brands, Lamborghini must push the performance and technology threshold without losing its heritage. Add to that the challenge of growing while retaining a level of privilege and uniqueness, and the company has its work cut out for it. Fortunately, intrigue and excitement are as synonymous with the Lamborghini brand as sunshine is with Los Angeles.
Editors' Recommendations