For anyone who has gone on a long road trip across any number of Midwestern states (especially before the advent of smartphones), not knowing exactly where, when, and if the next gas station would show up, it's a terrifying experience. The looming "E" on the dashboard starts to stand for more than "Empty," and instead represents an "Exacerbated Emotional Emergency," as thoughts and images of the car sputtering and leaving you and your traveling companions sitting on the side of the road hoping that anyone will come along, and pray that if someone does, they won't be an escaped serial killer.
That's what "range anxiety" was before electric cars came along. Now, microbursts of that same anxiousness terrorize almost every Tesla, Lucid, and Rivian owner outside the Bay Area. But thanks to an innovation from researchers at Pohang University of Science & Technology, we may not have to wait much longer for those fears to dissipate faster than water on a hot Nevada road.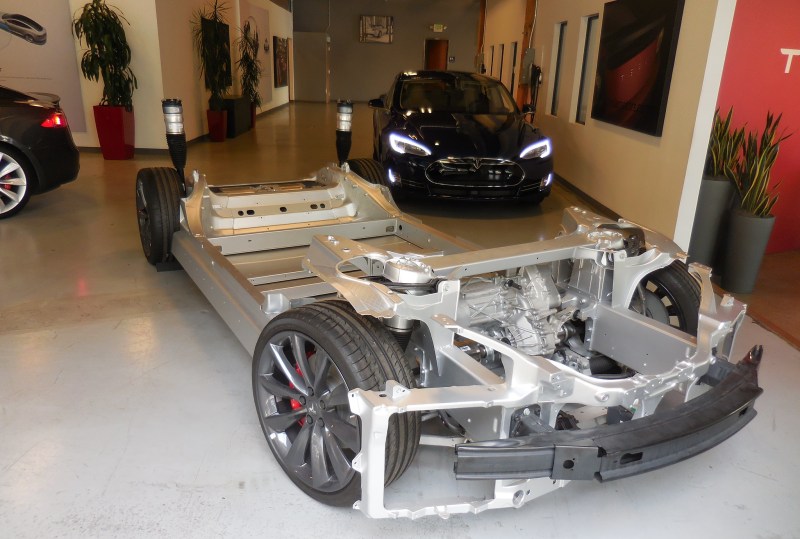 The underlying issue plaguing EV batteries
While stations with electric chargers are propagating around the country at a steady rate, they have not become as accessible as every Mobil, Sunocco, and BP station littered from sea to shining sea. So, instead of trying to find ways to recharge sooner, Professors Soojin Park and Youn Soo Kim of POSTECH got together with Professor Jaegeon Ryu of Songang University and found a way to make it so that our cars can last longer between refueling, or rather, recharging … a lot longer.
Currently, in most of today's lithium batteries, graphite is used as the primary source material to create the battery's anode, which holds and discharges power when needed. But for those who were paying attention in physics class, there are far greater options than graphite when it comes to the capacity for energy storage — silicon being one of them. The inherent problem with silicon is that it has a nasty habit of expanding as it stores up energy, which can cause some serious safety hazards if that battery is sitting beneath the floorboards of an electric car cruising down the 405 at rush hour.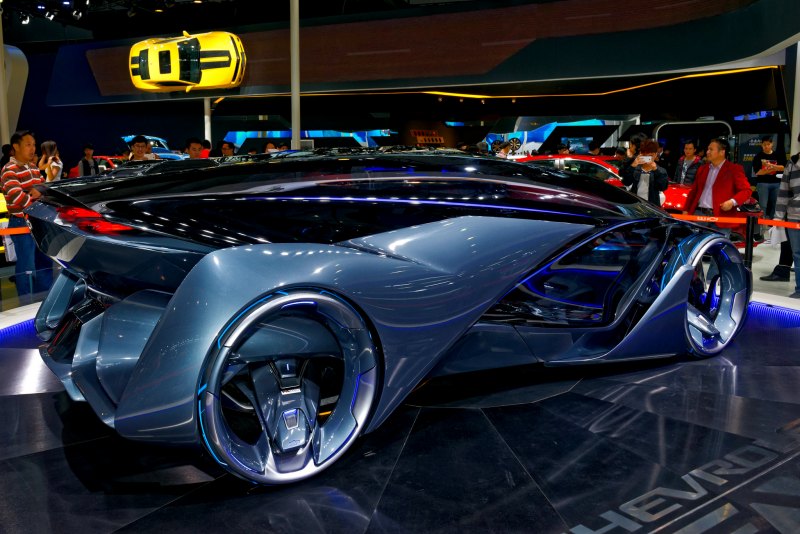 Silicon-based batteries can power the future
However, the ingenious professors found a way around this issue. Their solution was to create a binding material that keeps the silicon from expanding yet retains its innate ability to hold a tremendous amount of charge. Professor Park said on the POSTECH site, "The research holds the potential to significantly increase the energy density of lithium-ion batteries through the incorporation of high-capacity anode materials, thereby extending the driving range of electric vehicles."
Professor Park clarified just how drastic an effect this discovery can have, saying, "Silicon-based anode materials could potentially increase the driving range at least tenfold." That means that instead of worrying about your Tesla's battery drying up after 300 miles, your anxiety can take some time off until around the 3,000-mile mark, which means taking that Model S cross country just got a whole lot more appealing.
Editors' Recommendations