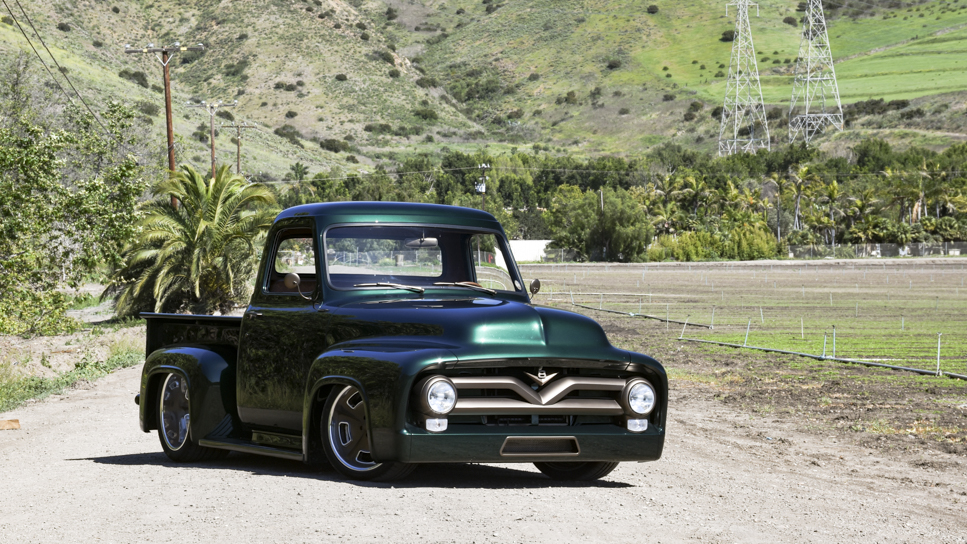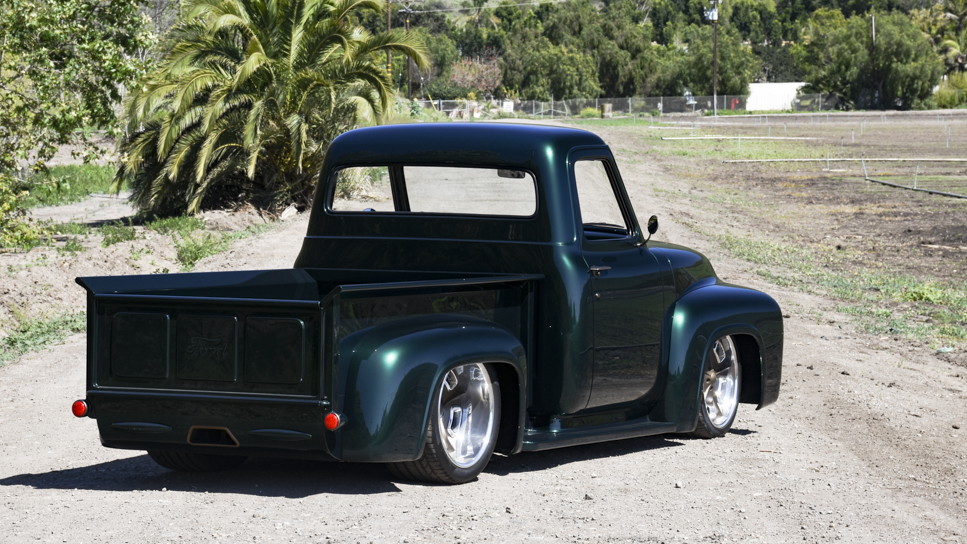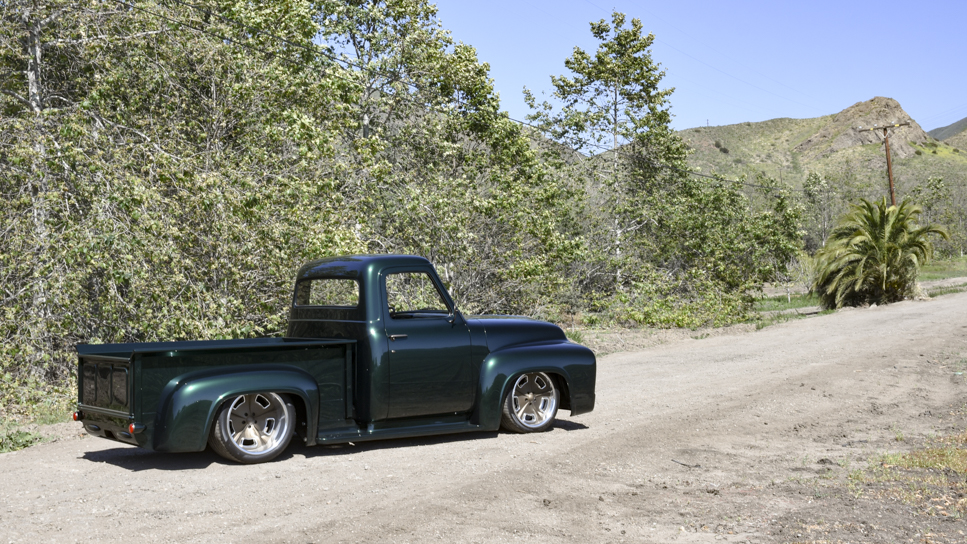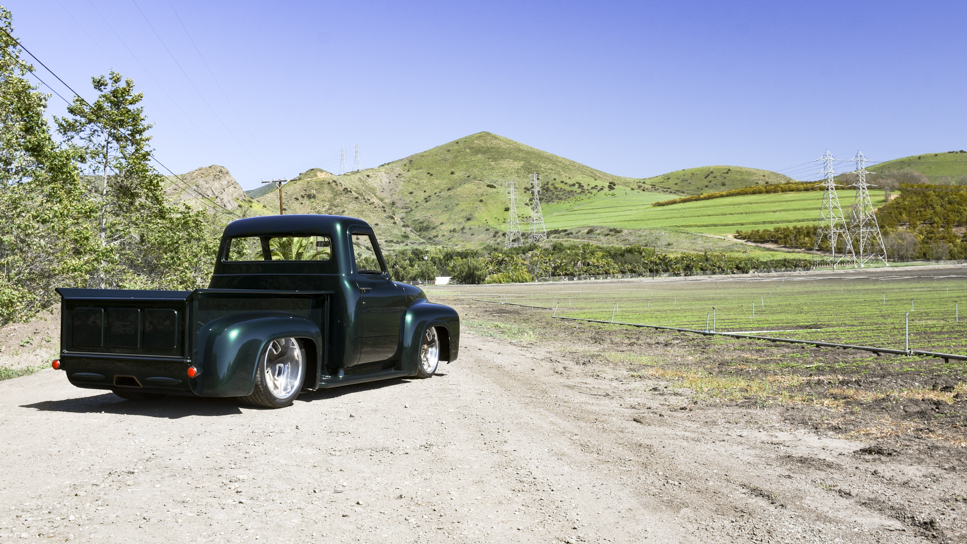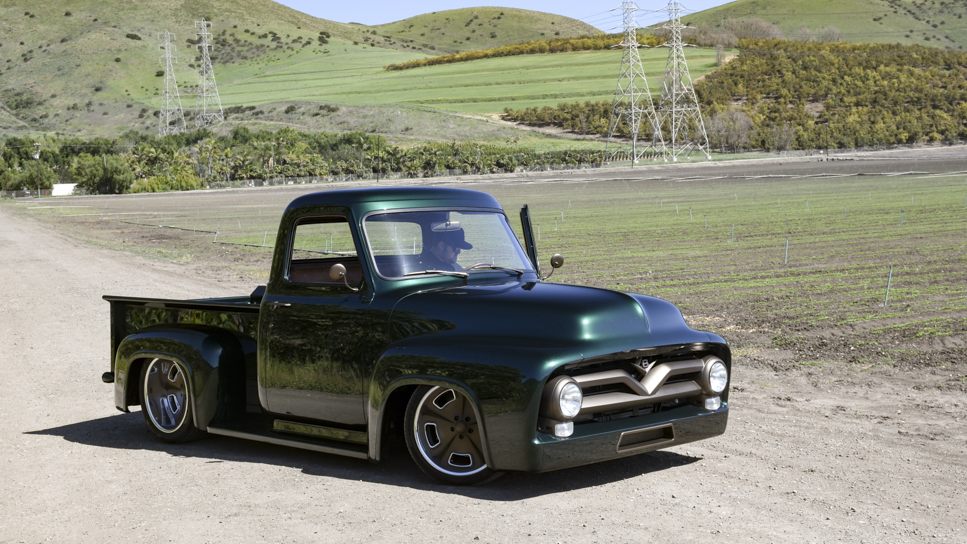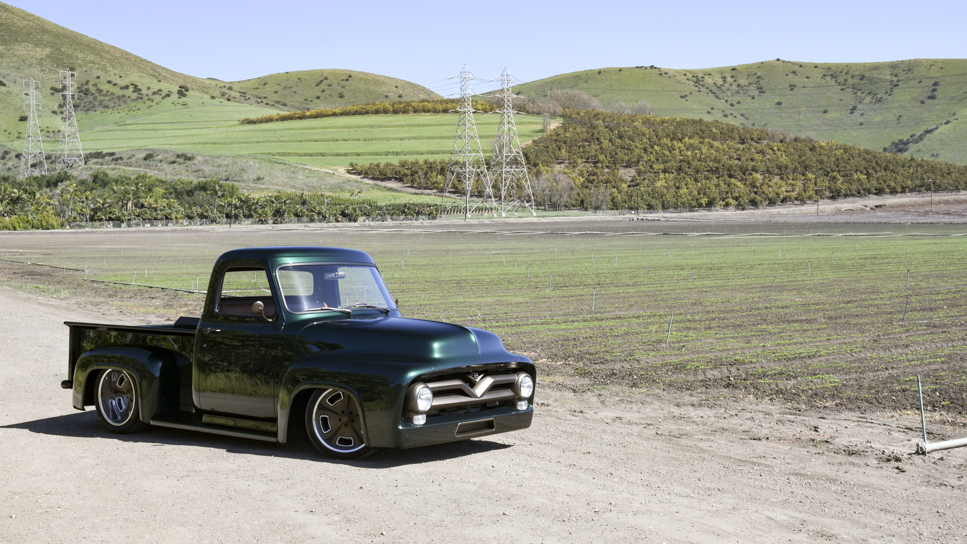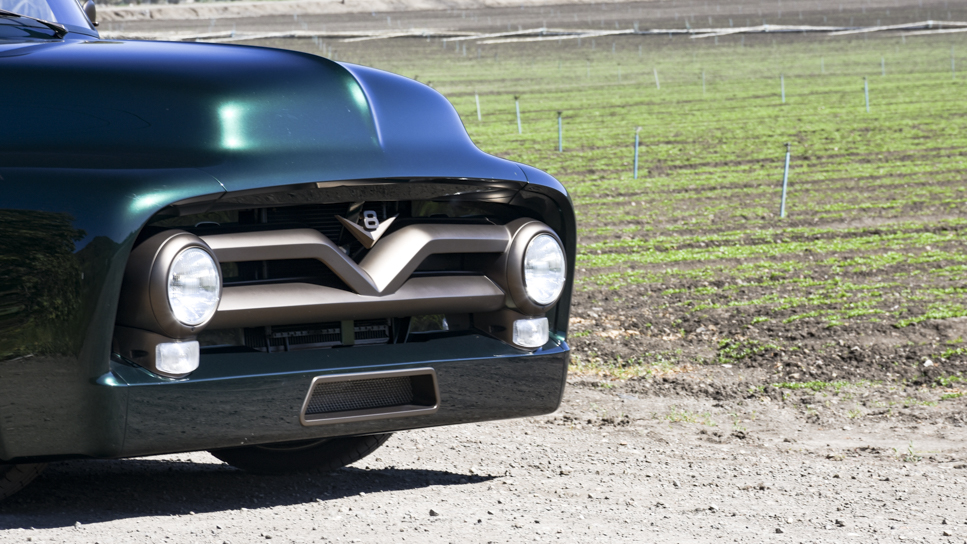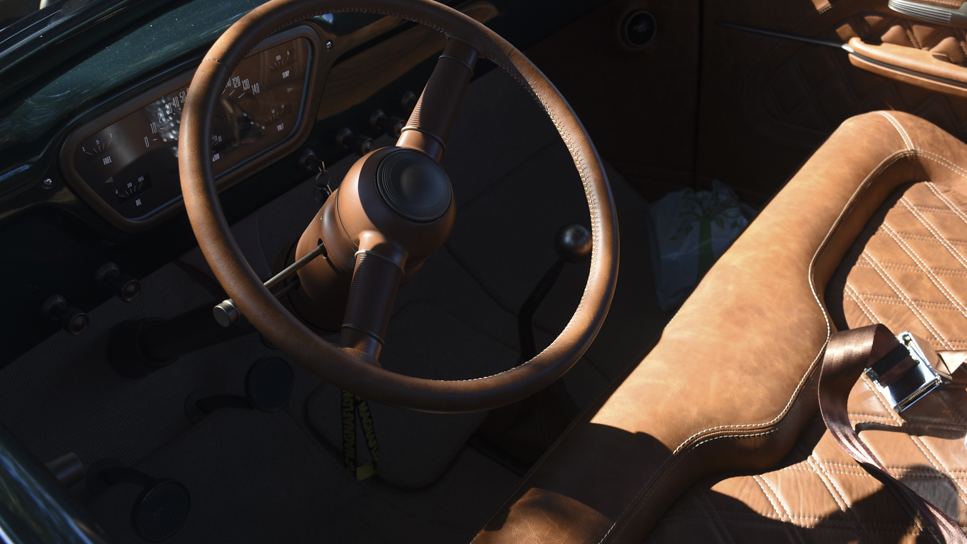 I may know how to ride a horse and relish kicking up dust whenever the mood strikes, but that doesn't make me a country boy. Given the choice, any activity outside my bed before 8 a.m. should be forfeited, pigs should already broken down to their constituent parts, and boots only worn when riding motorcycles. That said, if your vision of a farm truck is a Boss 302-powered, 1953 Ford F-100, finished in the prettiest green you'll see — and built by Classic Car Studio — then butter my biscuits, I'm heading to the farm!
Transportation has come some distance since Ford produced the first F-Series pickup truck. Hell, it's traveled even further distances since the introduction of pickup truck layout. Even though decades upon decades have come and passed, there's still something desirable about those earlier generations — an almost indescribable luster to a bygone design and era of American production that no longer inhibits the pickup trucks of today.
Although early pickups are seen in a much more nostalgic light today, the base trucks were hot garbage sitting on a New York City sidewalk in the middle of a July heatwave, which is why the only thing that really remains of Classic Car Studio's F-100 is the design that still evokes such strong reactions.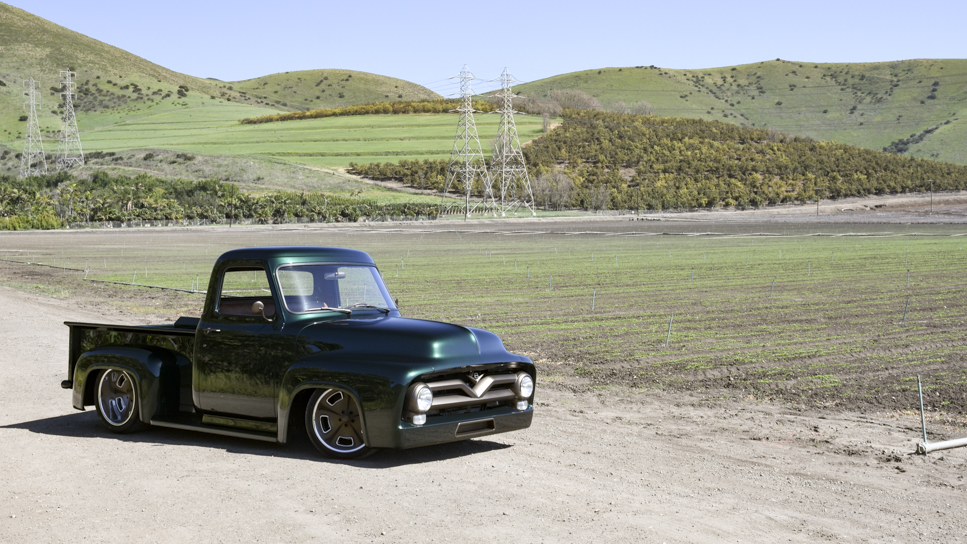 Underneath the deep, almost pearlescent green paint sits a brand-spanking-new chassis, engine, suspension, brake system, wheels and tires, and electronics package that brings the country work-truck firmly into the 21st century. If Classic Car Studio could throw a kitchen sink into it as well, it likely would, and somehow, it would make sense.
The heart of this country-bred-truck-gone-uptown is a Ford Performance Boss 302 V-8 engine. According to Classic Car Studios, the lightly worked-over V-8 is good for 345 horsepower and is backed up by a 5-speed Bowler-assembled Tremec TKO manual transmission that rises up from the trucks floorboards. Out back is a Ford 9-inch rear end and each of the truck's four corners receives RideTech Shocks, Wilwood-sourced brakes — 6-piston calipers at the front, 4-piston at the rear — and ultra sticky Pirelli P-Zero tires. Connecting everything together, however, is a brand new TCI chassis that can better accommodate the truck's increased performance statistics. That said, performance isn't the name of the game with this particular F-100. This truck is all about the cruise.
Though when provoked, this F-100 will haul ass and likely smoke new Mustangs on a tight switchback. It's slightly disconcerting at how well, and how fast, this truck can make directional changes. But again, that's not its intended purpose. Sitting back with your favorite person in the world; listening to the wind, the surf, and the light chop from the V-8 as it sits idling at a light; and enjoying some classic tunes pumped in through the Bluetooth speakers is. Further aiding that ambition is the wildly fabulous RideTech suspension. Every bump and undulation of the road is softened into the consistency of warm butter. Yet, when chasing down said Mustangs, the only thing that begins to pitch port-to-starboard will be you in the classic bench seats.
Given those proclivities, you'd imagine that Classic Car Studios would've given this F-100 bolstering, or at the very least, some three-point seatbelts. You'd be wrong. As mentioned above, the seats are still bench-type seating, and the only belts available are the traditional lap-belts. As for bolstering, I'd suggest using either door to support yourself when turning. As for the seats themselves, the plush interior cossets your crevices like some sort of NASA-designed foam, and you'll find yourself much more relaxed at the end of your trip than the beginning.
One knock on the overall design — and this is really a knock on Henry Ford's original design — is that the seating position for anyone of great height will be uncomfortable in how straight up and down you have to sit. To adequately have enough room to steer, shift, and work the clutch, gas, and brake — which are only slightly necessary — those of above-average stature will be required to push the seat as far back as possible, which means the portion of the seat that your back is against needs to make a 90-degree angle. Dammit, Henry, did you not know any people above six feet? Could you not have tested this? That said, as this F-100 is a true custom, I'm sure that Classic Car Studios would be more than happy to make sure that all of their client's needs are met and the figment is just right.
While this particular F-100 isn't tailored to my personal tastes — what is more me is Classic Car Studio's twin-turbocharged Chevy C10 affectionately called "Tiffany" — it is one of the best muscle trucks I've ever seen. The fit and finish, the style, the overall design, and the power are just perfectly suited together. It's a complete package. Nothing out of place, nothing extraneous. Now where is my Gucci cowboy hat?