We've had our eye on Classic Recreations for a while now, and boy are we glad we've been paying attention. In addition to the unique Shelby Mustang projects (like the Burple GT500 and Shelby GT500CR 900S) Classic Recreations has churned out for years, the specialty automaker is now licensed to customize Boss and Mach 1 builds.
The latest projects will include the Boss 429, Boss 302, and Mach 1 Mustangs from 1969 and 1970. The first model, a Boss 429, will be displayed at the 2018 SEMA Show in Las Vegas this November. Classic Recreations is the only company licensed by Ford to build Classic Mustangs, making them distinct in the modified market.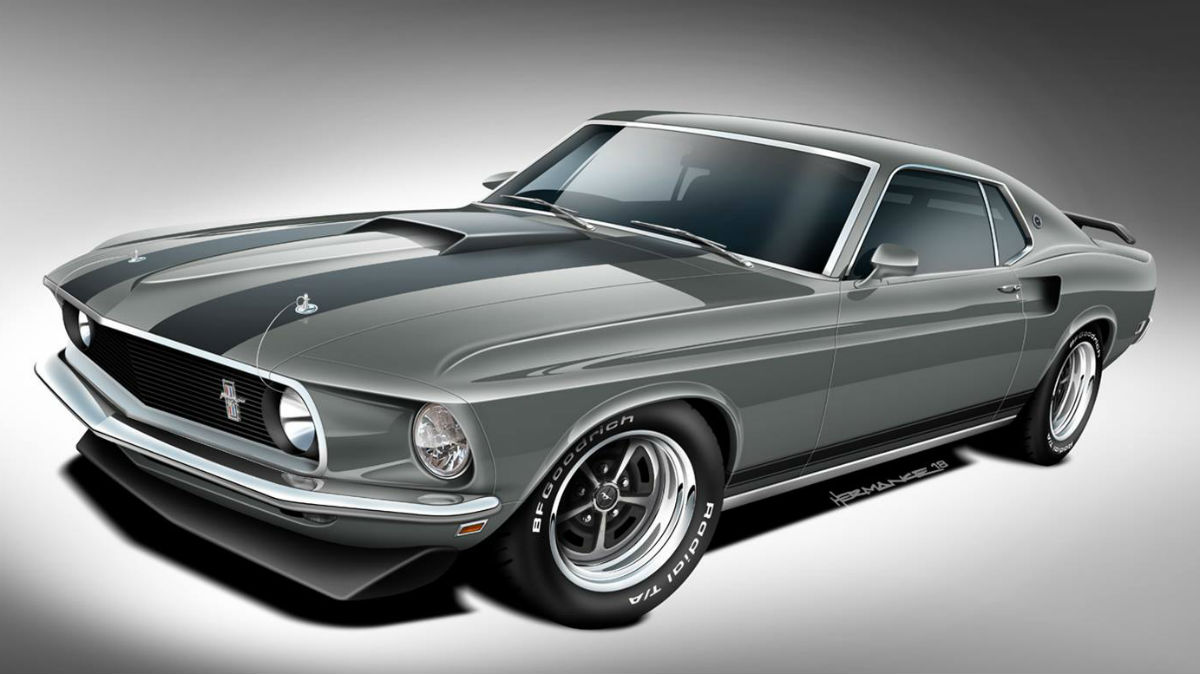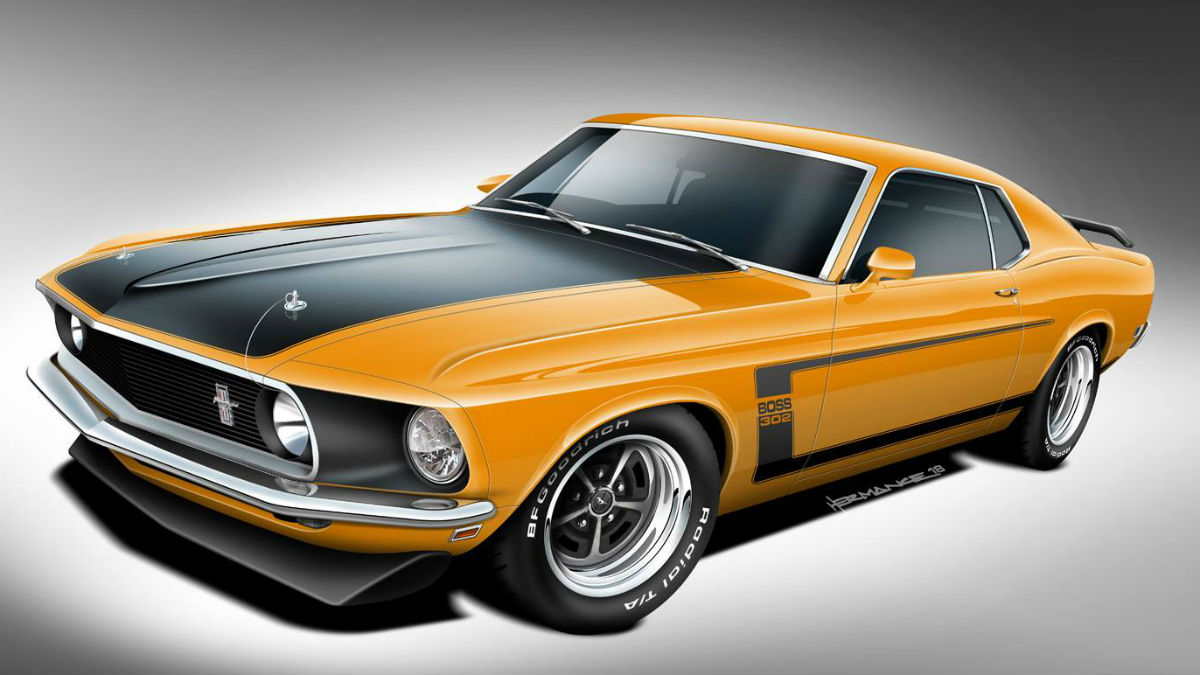 The build process starts with a donor 1969 or 1970 Mustang, supplied either by the customer or purchased new from CR (and licensed by Ford). From there, Classic Recreations adds a Ford Performance crate motor with updated valvetrains and current engine control unit (ECU) systems. The suspension, brakes, tires, transmission, and all other performance bits are upgraded to give these cars modern driving dynamics. Finally, buyers looking for specific options are encouraged to customize however they please. Styling mirrors the original cars, right down to the factory color options.
The Boss 302 and Mach 1 Mustangs (which start at $169,000) are both powered by a 5.0-liter Coyote V8 good for 435hp, but CR will upgrade it to 507-hp for an additional charge. Other engines are available, including an EcoBoost four-cylinder or 428 Cobra Jet. The engine is mated to either a Tremec five-speed manual or four-speed automatic. Other enhancements include a coilover suspension, slotted-and-cross-drilled Wilwood 4-piston brakes, 17-inch American Racing wheels, Z-Rated tires, and a roll bar.
Next up is the Boss 429 (starting at $209,000), which is powered by a 514 cubic inch V8 with fuel injection. CR connects a Tremec five-speed (or automatic) and 9.0-inch rear end with 3.50 gears. Wilwood six-piston brakes improve stopping power over the Boss 302. Classic Recreations also offers a Pro Touring Track Pack ($25K) that adds a Detroit Speed suspension, subframe connectors, and mini tubs, as well as JRI shocks, a roll cage, 18-inch Forgeline wheels, and BFGoodrich Rival rubber. Passengers are treated to high-back Scat Elite seats, five-point belts, air conditioning, and a JVC CD player. Navigation and other audio upgrades are available.
For now, we'll have to make do with these renderings, but come November, the real deal Mustang mobiles will be on public display. Guess we're going to SEMA!
Editors' Recommendations