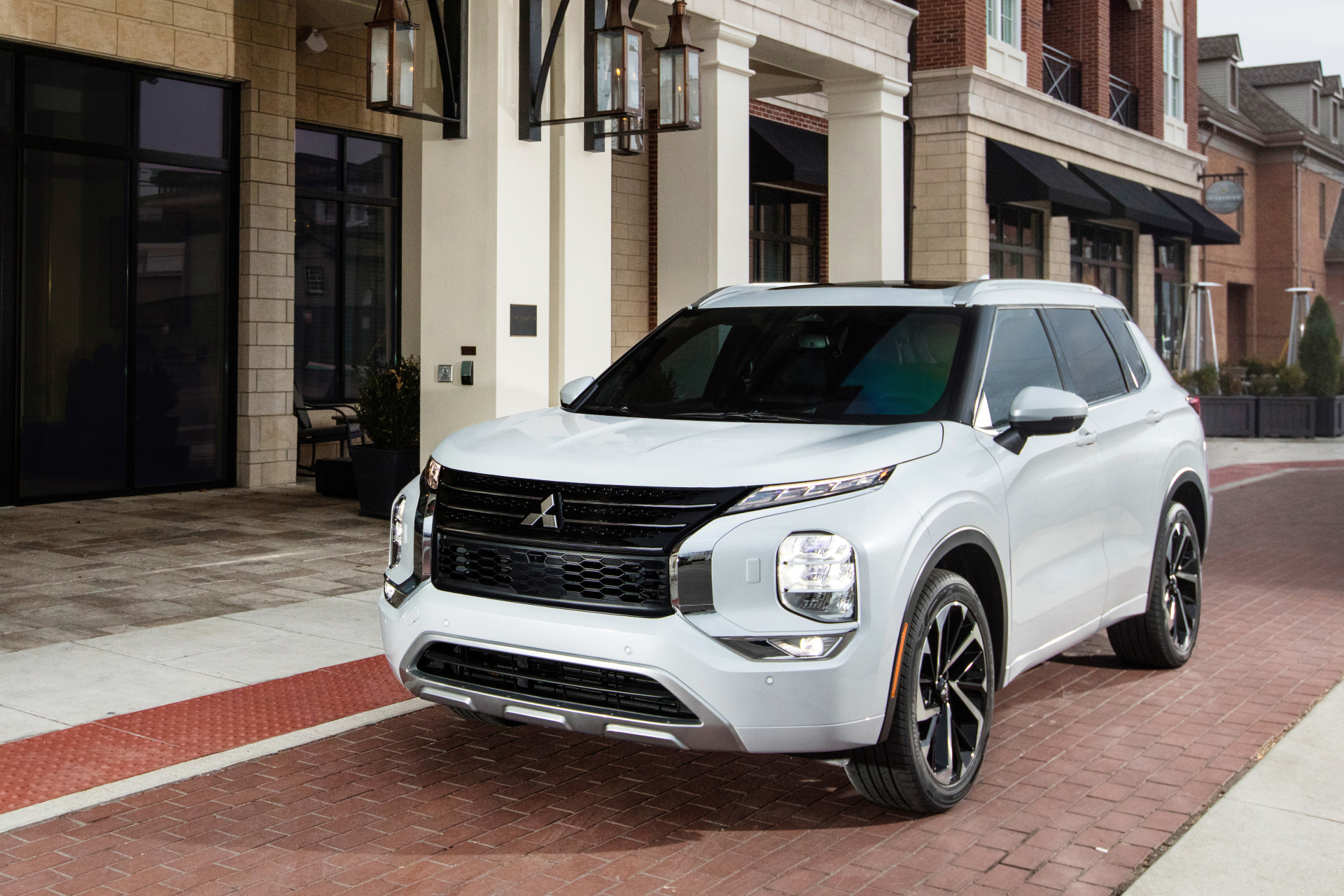 Plugin Hybrid (PHEV) SUVs just make sense — a basic, gas-powered SUV is a fantastic vehicle concept, offering off-road capabilities, tons of cargo space, towing potential, and arguably a greater degree of safety than other vehicle classes. However, there is a glaring downside in the form of fuel economy. SUVs tend to guzzle gas, which isn't ideal in these environmentally conscious times and can also be a major turn-off for the cost-conscious driver.
But the fuel economy drastically improves if you slap a hybrid powertrain in one. A PHEV goes even further, giving you the option to use your SUV as a pure electric vehicle over short distances. In addition to the improved fuel economy, the electric motor also improves performance — adding some bonus torque and a little extra horsepower in many cases.
So, with its major shortcoming solved, it's fair to argue that a PHEV is the best vehicle purchase you can currently make. You'll have plenty of options if you're in the market for one. So, we're helping out a little by listing the best PHEV SUVs available in 2023. The top pick may be a bit surprising, but trust us, our logic is flawless.
Mitsubishi Outlander
Given this website's fairly open love for luxury brands like BMW, Mercedes, and Audi, you may be shocked to discover that they've been denied the top spot by a company that may not even make it into a list of the "Top 5 Japanese Car Manufacturers." But when it comes to plugin hybrids, you'll struggle to find a better deal than the 2023 Mitsubishi Outlander PHEV.
The Mitsubishi Outlander PHEV is absolutely crammed with features — especially if you opt for the top-end trim. On top of everything else, it drives very well for an SUV. The Japanese carmaker totally redesigned its Outlander SUV back in 2022, and the changes were very positively received. The 2023 model continues to build on that, and we believe that Mitsubishi's Outlander has done enough to qualify as the best plugin hybrid SUV you can get at this time. You're shocked, we know, it's okay. If you've not yet given the Outlander a look, trust us – it's very much worth consideration.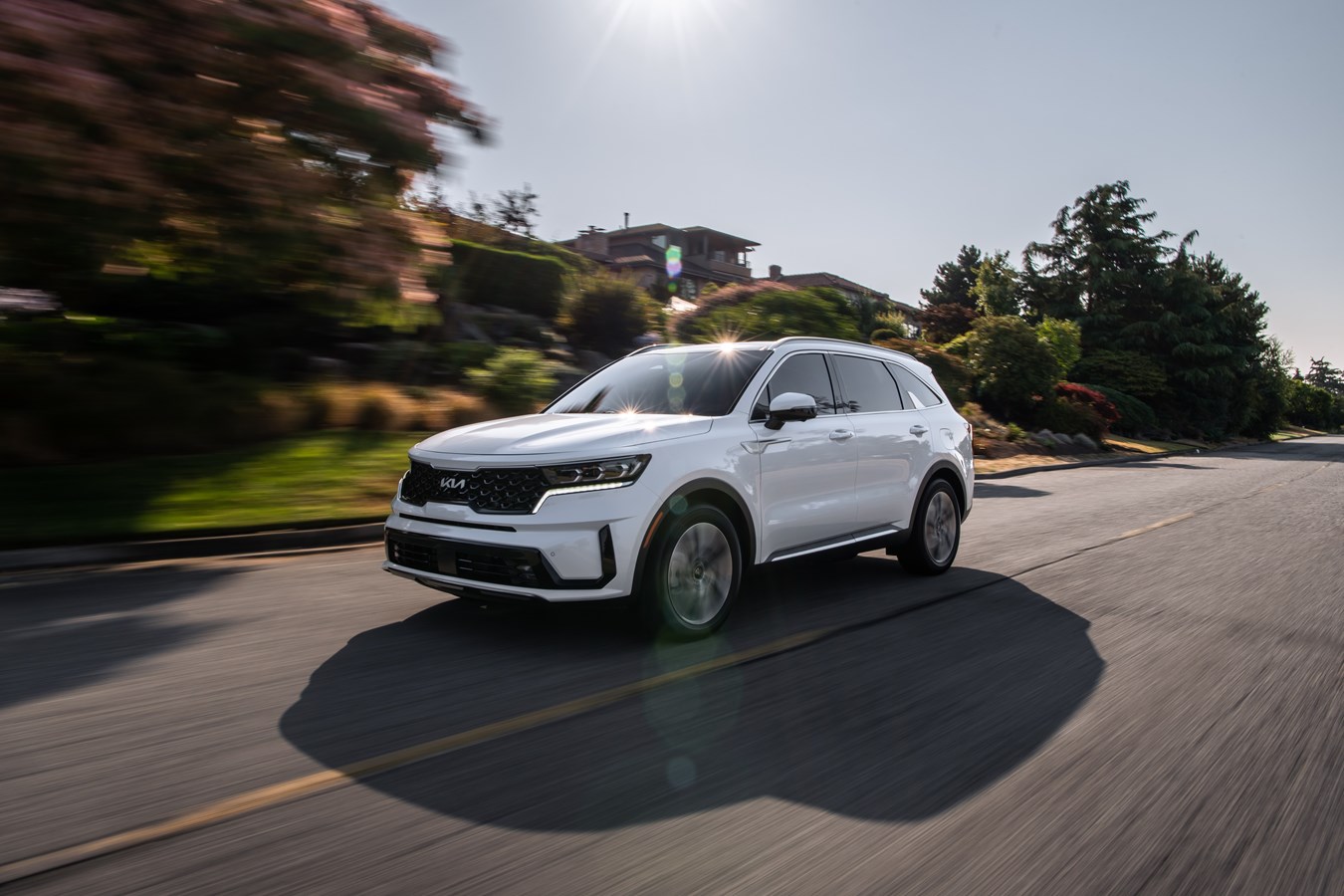 Kia Sorento
While the Telluride arguably gets more column inches, the 2023 Kia Sorento PHEV shouldn't be overshadowed by its slightly pricier relative. The Sorento PHEV focuses on what the Korean manufacturer tends to do best: produce reliable, practical vehicles that are great for families.
In the Sorento, you'll find up to seven seats, a solid range of infotainment options, and all of the safety tech Kia has developed over the last few years. Depending on the trim, a good selection of driver aids will also be available. You'll likely miss out on some of the luxury features other SUVs in the class sport — but the sticker price balances that out. The Sorento boasts an estimated fuel economy of 79 MPGe, with up to 33 miles of electric-only range. Prices start at just under $50,000, close to $20,000 more than the version with a standard powertrain.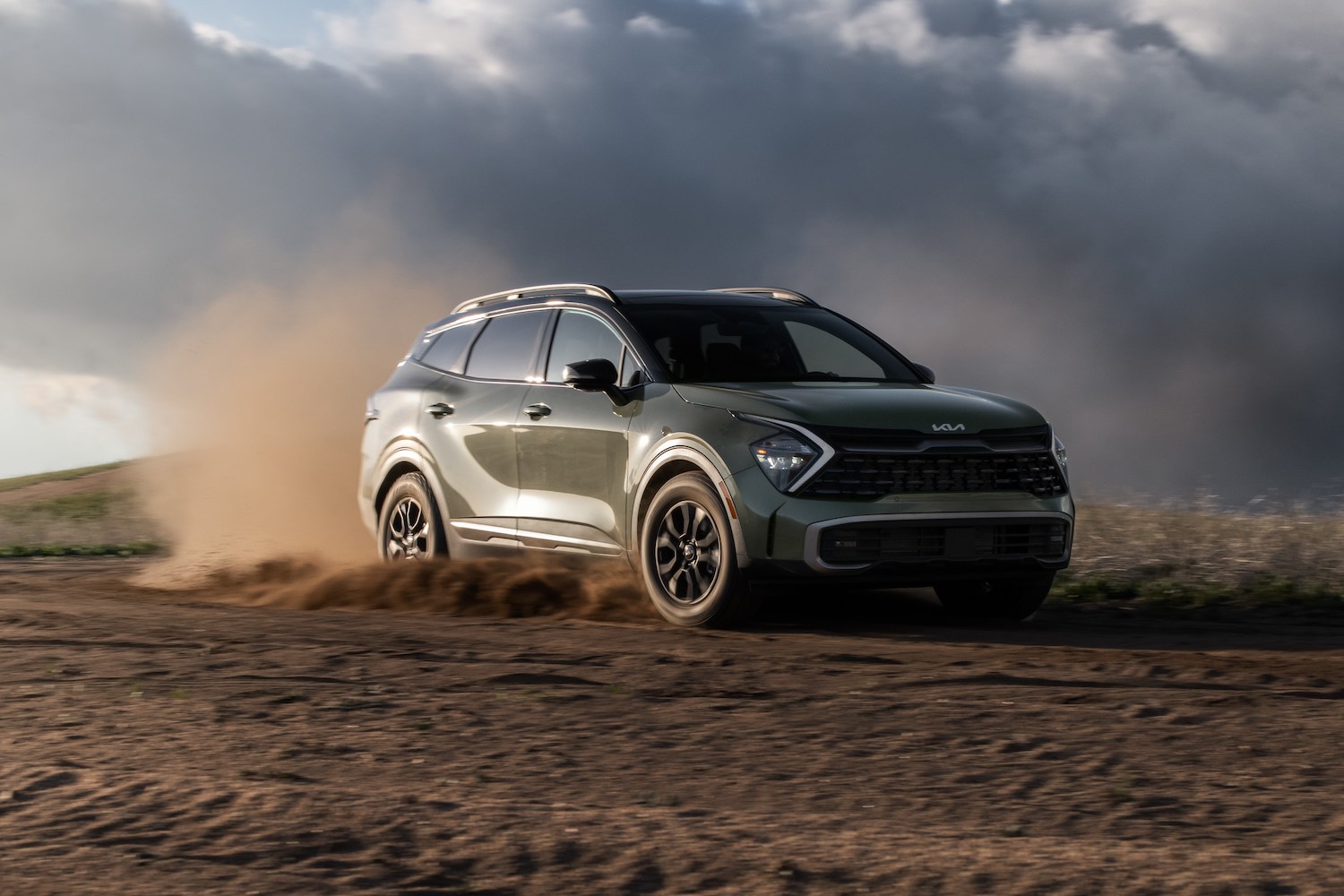 Kia Sportage
With a starting MSRP of $38,690, the 2023 Sportage PHEV is one of the cheaper plugin hybrid SUV options you're likely to encounter. It's also noticeably smaller than you may expect, falling into the car-platform-based crossover category. While it may not be a full-sized SUV, you still get considerable cargo space and enough cabin room to keep you and your passengers very comfortable.
The smaller size also comes with some performance benefits. With a combined fuel economy of 84 MPGe, and an all-electric range of 34 miles, the Sportage is one of the most economical vehicles available in 2023. In terms of performance, it isn't exactly a slouch either — with 261 horsepower, 258 lb-ft of torque, and all-wheel drive as standard.

Audi Q5
If you need a combination of luxury and mind-melting German engineering in your life, then the Audi Q5 PHEV should be a solid contender for your next vehicle purchase. Audi has had one of the best all-wheel drive systems on the market for decades, and that Quattro system is standard on the Q5. The hybrid powertrain comes with a few of the premium trims, so prices start from over $58,500, and you can expect to pay up to $70,000 or so if they really sell you on the extra features.
The PHEV version of the Q5 shaves close to two seconds off the SUV's 0-60 time, coming in at just 5.0 seconds. The vehicle itself is Audi's mid-sized SUV, falling between the smaller Q3 and larger Q7 in terms of scale. The company may be trying to hit a kind of Goldilocks customer base who don't want a truck-sized vehicle, but find the practicality of a compact SUV lacking. If you stump up an extra few thousand for the "premium plus" edition, expect features like a Bang & Olufsen sound system, amongst other luxury comfort items.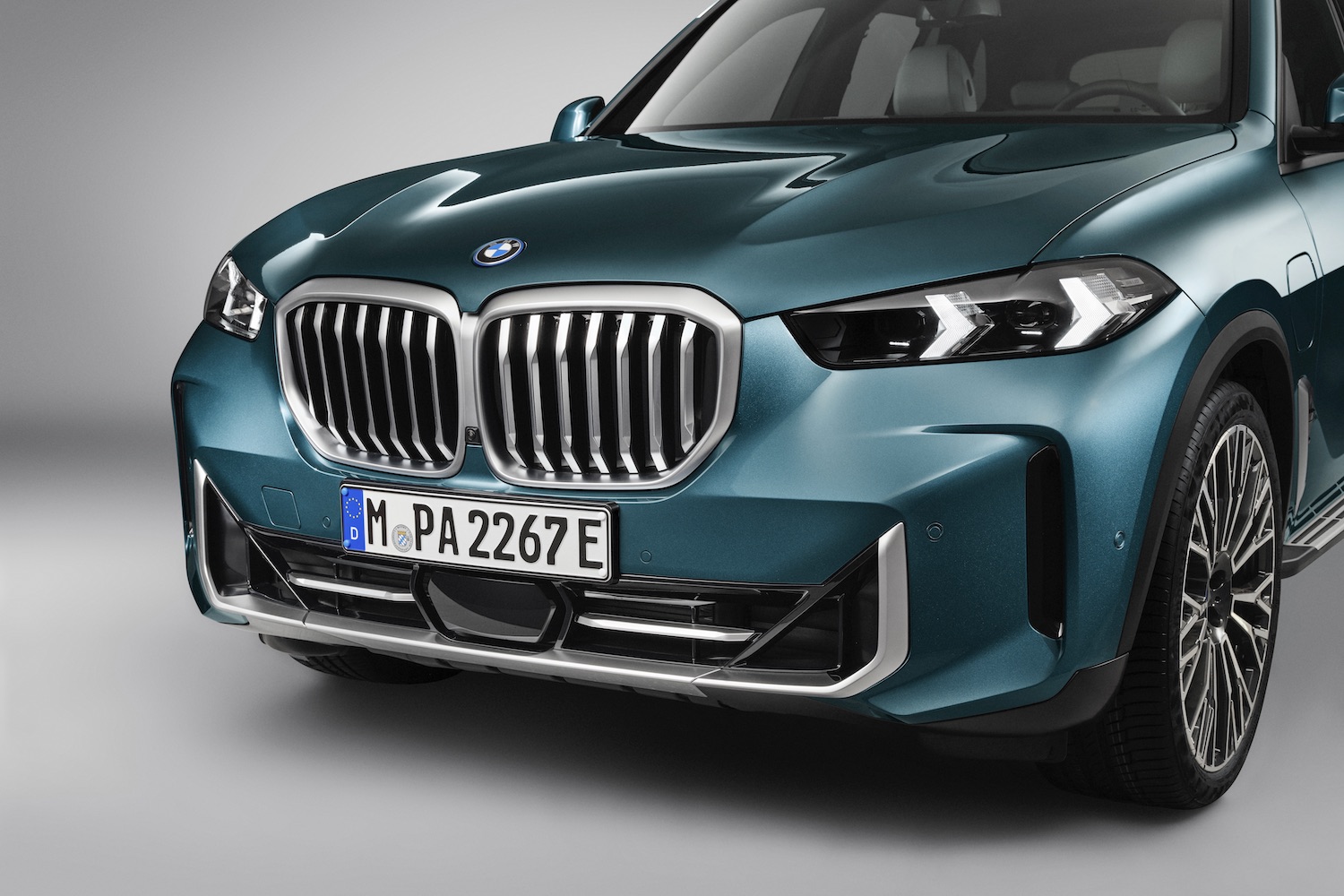 BMW X5
BMW's X5 has been a tremendous success for the Bavarian manufacturer, becoming the brand's best-selling vehicle back in 2022. In 2024, it's set for a mid-generation refresh, which should add range, tech, and a number of new stylistic options.
The efficiency boost is welcome, as the X5 PHEV was always geared more toward performance than economy. BMW's upcoming version's motor-supplemented 3.0-liter engine can churn out 483 horsepower and an impressive 516 lb-ft of torque. This gives the vehicle a 0-60 time of 0.6 seconds, which has a good claim to being best in class. On the other hand, the combined 58 MPGe fuel economy is on the low end for a PHEV — though the close to 40-mile electric-only range is impressive.
With a starting MSRP of $72,500, the 2024 X5 xDrive50e is also one of the more expensive options on the market. It qualifies for half of the current EV tax rebate, which may get even better as BMW shifts more of its manufacturing stateside. But let's be honest, you're not buying an X5 PHEV to save money. You're buying it because you want something that's great to drive while being better for the environment than an ICE vehicle.
Editors' Recommendations