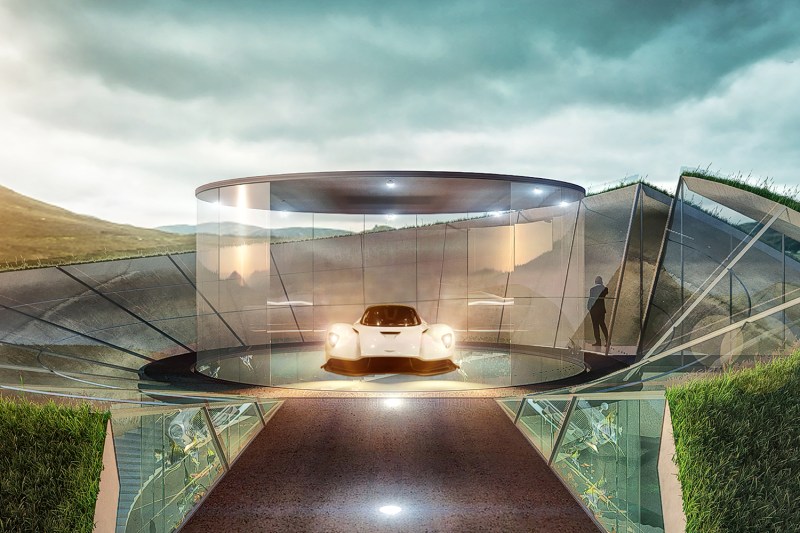 You wouldn't stuff your Rolex collection in a sock drawer or your finest Scotch in the kitchen pantry next to the Lucky Charms. So, why park your hypercar in a lowly garage? A sophisticated, well-heeled gentleman keeps his finest automotive treasures in a state-of-the-art, supervillain-worthy lair.
Famed British automaker Aston Martin unveiled a one-of-a-kind design service at this year's Pebble Beach Concours d'Elegance. For the first time ever, customers will be able to work with the company's world-class designers and a team of renowned architects to build a custom dream "garage" (we use that term loosely) for their automotive stable. The company recognizes that the world's best cars deserve the world's best garages. With its Automotive Galleries and Lairs project, it's encouraging automotive enthusiasts to dream big.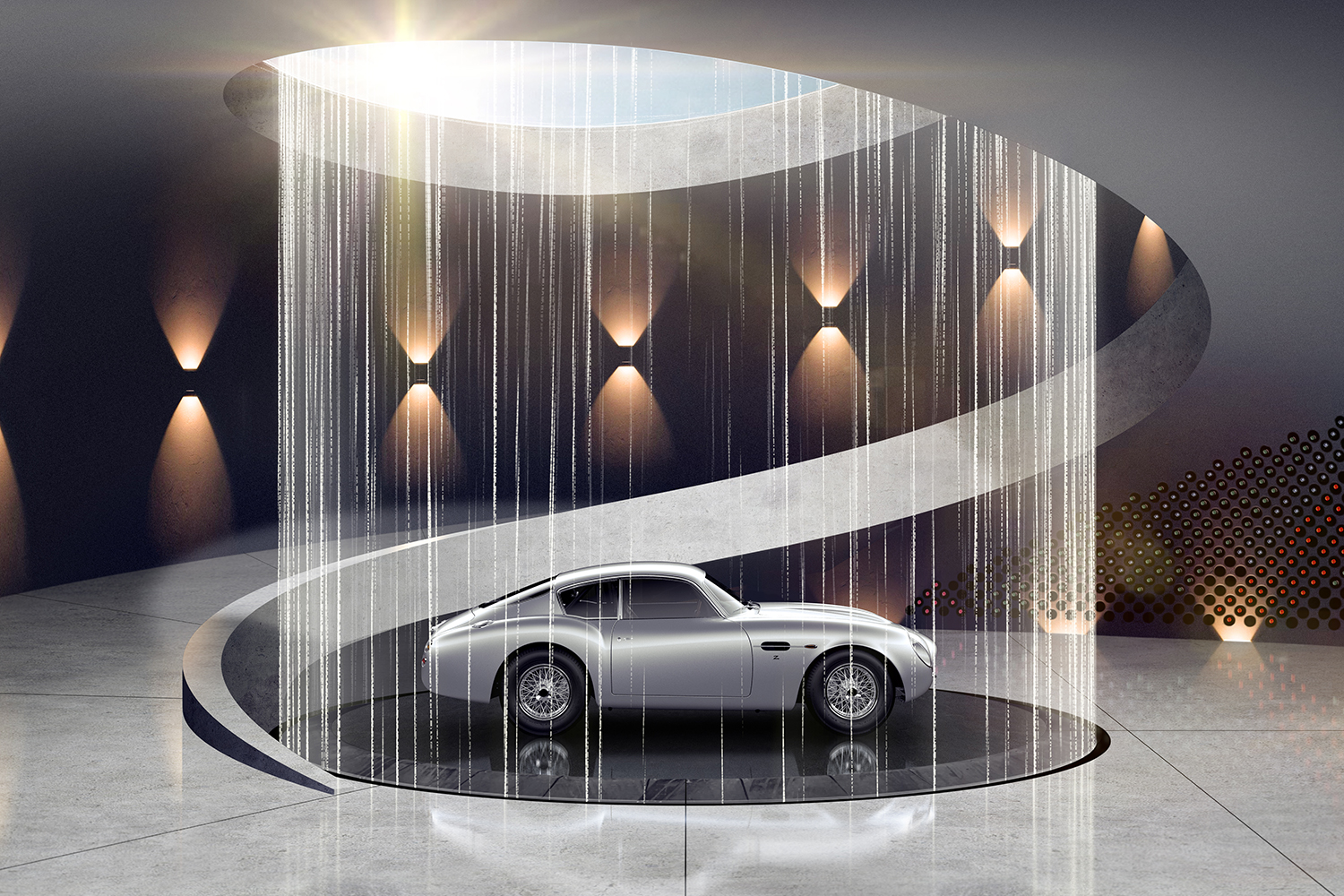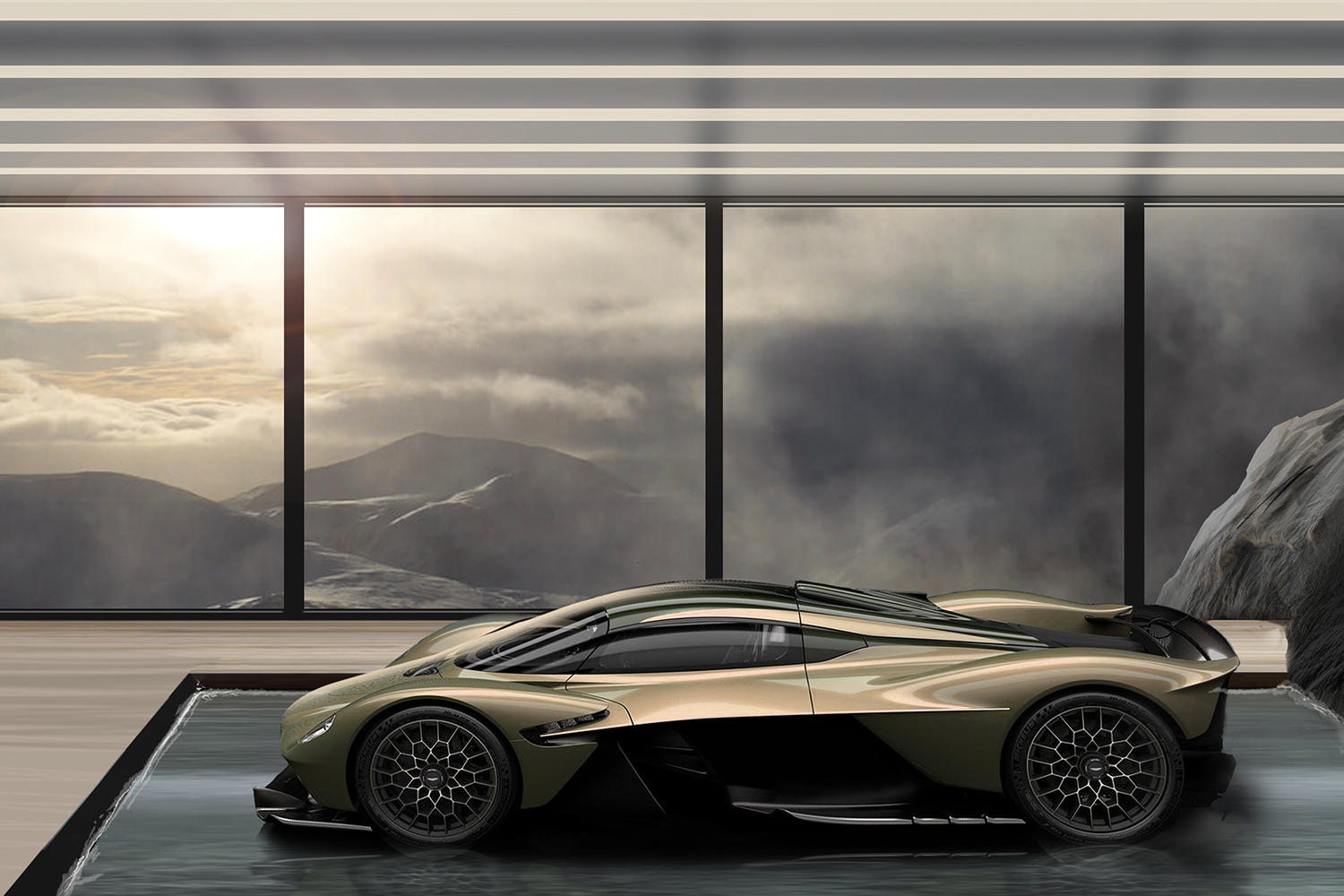 Whether it's because the projects are confidential or perhaps because they haven't completed any to date, Aston Martin is only hinting at the possibilities with concept graphics. The theoretical garages in the portfolio boast high-end features like spiral staircases, art galleries, wine cellars, and even aquariums. Want an entire villa built around your newly minted Lotus Evija? With the right discretionary income, Aston Martin can make that happen, too. Essentially, the sky's the limit. If you can dream it — and, more importantly, pay for it — they can build it.
Not long ago, a million-dollar home with a crisp, clean six-car garage was adequate to house a stable of high-end sports cars. We're now living in the age of the hypercar — exclusive, bespoke automobiles that go beyond traditional "sports car" and even supercar conventions. This is the realm of one-percenter enthusiasts, car owners for whom only the best Bugattis, Aston Martins, and Koenigseggs will do. For such cars, only the best lairs will do.
Pricing is only available by request. Not surprisingly, every project in the Aston Martin Automotive Galleries and Lairs project will be completely custom and priced accordingly. If you're shopping for a Bat Cave-esque home for your multi-million-dollar hypercar, you're probably not that concerned with price tags anyway.
If building a seven-figure custom lair for your cars isn't in the cards, Miami's Collection Suites offers high-end, museum-quality luxury car "condos" starting at $700,000.
Editors' Recommendations