With warm weather and longer days, summertime means fun time for most people. Since these sunny days last but a few months a year, most people try to pack as much excitement as possible into their summer. To determine the best destinations for revelry, WalletHub conducted full studies on The Most Fun States and The Most Fun Cities in America. Check out the breakdown below to see where you should spend your summer vacation for peak pleasure.
10 Most Fun States
If you can explore one state this summer, make sure it's one of these:
California
New York
Nevada
Florida
Illinois
Washington
Texas
Colorado
Pennsylvania
Minnesota
Top Spots for Entertainment and Recreation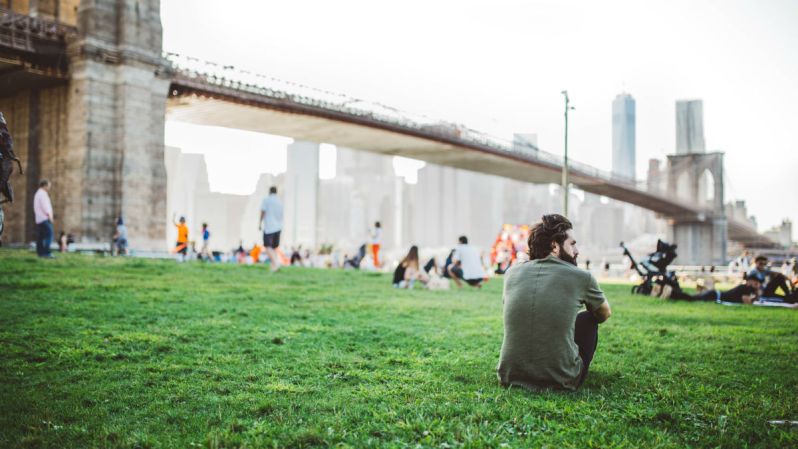 WalletHub compares states and cities in two key categories: "Entertainment and Recreation" and "Nightlife.: Considerations for Entertainment and Recreation include number and variety of entertainment establishments, weather conditions, restaurants, amusement parks, golf courses, movie theaters, arcades, fitness centers, marinas, shoreline mileage, beach quality, state fairs and events, access to National Parks, personal spending on recreation per capita, and state and local spending on parks and recreation per capita.
10 Best States for Entertainment and Recreation:
California
New York
Florida
Illinois
Nevada
Texas
Washington
Colorado
Pennsylvania
Minnesota
States with the Highest Variety of Entertainment Establishments:
Maine
Vermont
Nevada
Minnesota
Tennessee
States with the Best Access to National Parks:
Alaska
Wyoming
Montana
South Dakota
New Mexico
Cities with the Most Restaurants per Capita:
New York, New York
Orlando, Florida
Las Vegas, Nevada
Houston, Texas
Atlanta, Georgia
Cities with the Lowest Movie Costs:
Port St. Lucie, Florida
Corpus Christi, Texas
Montgomery, Alabama
Bakersfield, California
Springfield, Missouri
Top Spots for Nightlife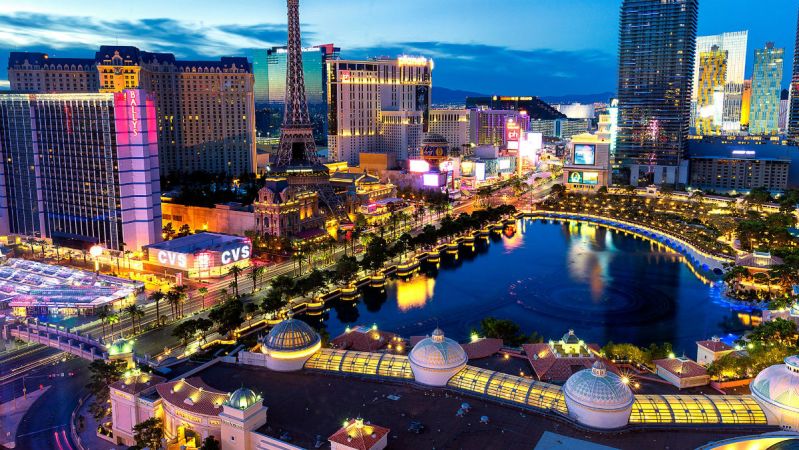 Considerations for Nightlife include average beer & wine prices, movie costs, nightlife options per Capita, access to bar, time of last call, music festival, performing-arts theaters, and casinos. WalletHub also ranked America's Most Fun Cities in similar categories.
Top 10 States for Nightlife:
Nevada
Wisconsin
Illinois
New York
Louisiana
Ohio
California
Washington
Pennsylvania
Colorado
States with the Most Performing Arts Theaters per Capita:
New York
California
Illinois
Minnesota
Massachusetts
Cities with the Most Accessible Bars per Capita:
New York, New York
Las Vegas, Nevada
Pittsburgh, Pennsylvania
Portland, Oregon
Washington, D.C.
Cities with the Most Dance Clubs per Capita:
San Francisco, California
Las Vegas, Nevada
Atlanta, Georgia
Los Angeles, California
Orlando, Florida
Cities with the Lowest Average Beer Cost:
Albuquerque, New Mexico
Laredo, Texas
Birmingham, Alabama
Cleveland, Ohio
Oklahoma City, Oklahoma
If you're still drafting your perfect summer plan, check out WalletHub's full list of fun states and fun cities to help you get the most bang for your buck and squeeze in as much entertainment as you can before the autumn chill begins to creep back in. Both reports also include interviews with experts who weigh in on topics like how to have fun on a budget, drinking in public, and the pros and cons of marijuana legalization when it comes to tourism.
Editors' Recommendations