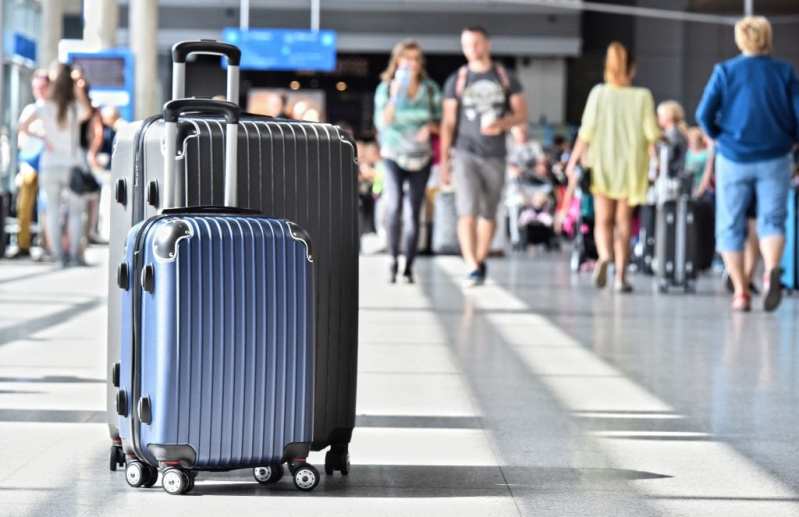 No vacation is complete without a set of extra clothes, toiletries, and personal belongings, and if you're going to take any of that with you then you'll need a proper set of luggage. If you're keen to find the best luggage deals before you head out on vacation or simply in preparation for next year's trip, Walmart is where to go. Right now, you can buy the Travelhouse 3-Piece Luggage Set for $100 meaning you save a hefty $200 off the regular price of $300. For a full three-piece set, this is an awesome price. Before you hit the buy button, we're here to take a moment to explain why it's so great.
Why you should buy the Travelhouse 3-Piece Luggage Set
The best suitcase for traveling varies depending on the trip you're taking. That's why a three-piece luggage set can prove so useful. This set includes a 20-inch, 24-inch, and 28-inch set of spinners. Check out our look at the difference between spinner and roller luggage to see what's right for you.
With each piece of luggage here, the case has a three-step telescoping handle, four quiet spinner wheels, a TSA-approved combination lock, top and side handles, along with a mesh zip pocket, and tie-down straps. The interiors are all well organized too thanks to zippered organizational pockets and a privacy curtain. The cases are made of 100% ABS material and are impact-resistant as well as scratch-resistant.
The set weighs only 21.3 pounds so it's useful for anyone seeking the best lightweight luggage. While being so lightweight, each case's set of wheels can handle 40kg before any issues. Other neat details include a combination lock, a business card that can be placed on the outside of a case, and room to hang a handle bag on the four placement feet. There's also an interior mesh zip pocket plus it's elasticated. The smallest case has a capacity of 38L with the middle one offering 64L and the 28-inch one reaching 93L of capacity.
A remarkably good luggage set for the price, the Travelhouse 3-Piece Luggage Set is usually priced at $300. Right now, you can buy it from Walmart for $100 so you're saving a hefty $200 off the regular price. For travelers on a budget, it's a great option. But there is one problem. We're not sure just how long this deal is going to last so if you have any interest at all, you'll want to take advantage before it's all gone.
Editors' Recommendations