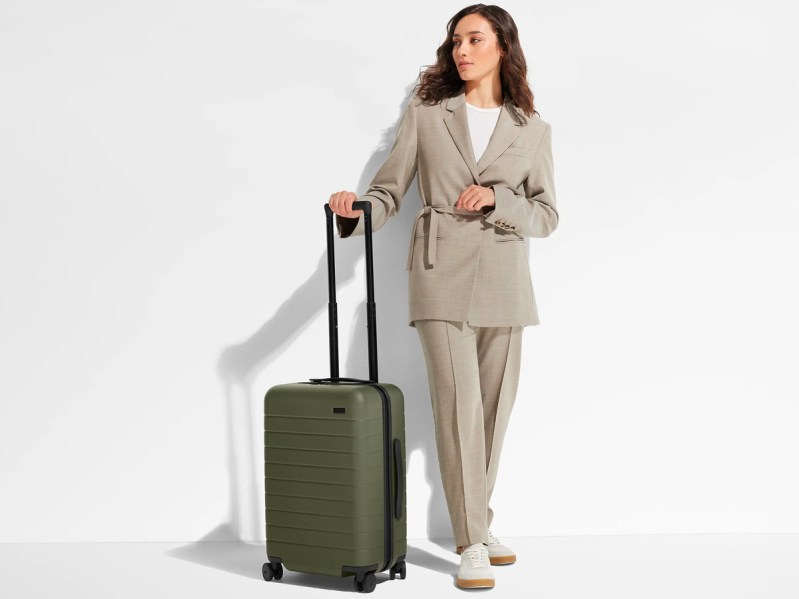 Scouring the best luggage brands for every type of traveler might have lead you to Away Travel, a luggage and travel accessories brand that's a bit of a new player on the market. Suitcases are its primary product, and right now you'll find a lot of them on sale. In fact, Away Travel has initiated its Black Friday discounts early, discounting all of its suitcases 20%. You'll find among them discounts spinner and roller suitcases, with every suitcase model available in a huge variety of colors to choose from.
Why You Should Shop the Away Travel Black Friday Sale
Whether your holiday travel plans include the best Colorado ski resorts or even the best ski resorts for beginners in the U.S., it can't hurt to get to the slopes with some new luggage. And with the discounts we're seeing on Away Travel suitcases, now is a good time to grab some suitcases for whatever future travels you may have in store for yourself. The Carry-On is Away Travel's entry-level suitcase, and while it regularly costs $295, you can make it yours to stick in the overhead compartment for with these Black Friday deals. Another good starter option is the Bigger Carry-On, which is while regularly priced at $355.
Away Travel has a range of premium suitcase option to choose from as well, and they're all seeing the same 30% discount. The Aluminum Edition is where you'll find these more premium suitcases, with the Carry-On Aluminum Edition kicking things off with a . This is a savings of $145 from its regular price of $645. Additionally, the Bigger Carry-On Aluminum Edition is from its regular price of $665, the Medium Aluminum Edition is from its regular price of $725, and the Large Aluminum Edition is from its regular price of $745.
So whatever adventures you may have in store, consider these Black Friday deals at Away Travel to suit your luggage needs. A good set of luggage can be expensive, but Away Travel suitcases are made to both last and look good. The savings you'll find by making a purchase right now make them an even more worthy investment than they are at their regular prices.
Editors' Recommendations