Overwater bungalows have been all the rage since well before 2018, but we're witnessing a whole new era of hotel awesomeness and Conrad Hotels is leading the charge. The luxury hotel brand has just announced what is believed to be the world's first underwater bungalow and it looks every bit as amazing as it sounds.
Located at the exclusive Conrad Maldives Rangali Island, THE MURAKA (the all-caps seems intentional to highlight how over-the-top this room is) is an exclusive, two-story villa that lies 16 feet below the surface of the Indian Ocean. Its design is a bit like an oversized fish tank — albeit, a multimillion-dollar, ultra-high-end fish tank.
The master quarters on the ocean floor house a king-sized bedroom, a private bathroom with dual vanities, and a secluded living area — all wrapped in a panoramic glass dome with unparalleled views of the local marine life. It's all possible through a state-of-the-art industrial acrylic design that's truly one-of-a-kind.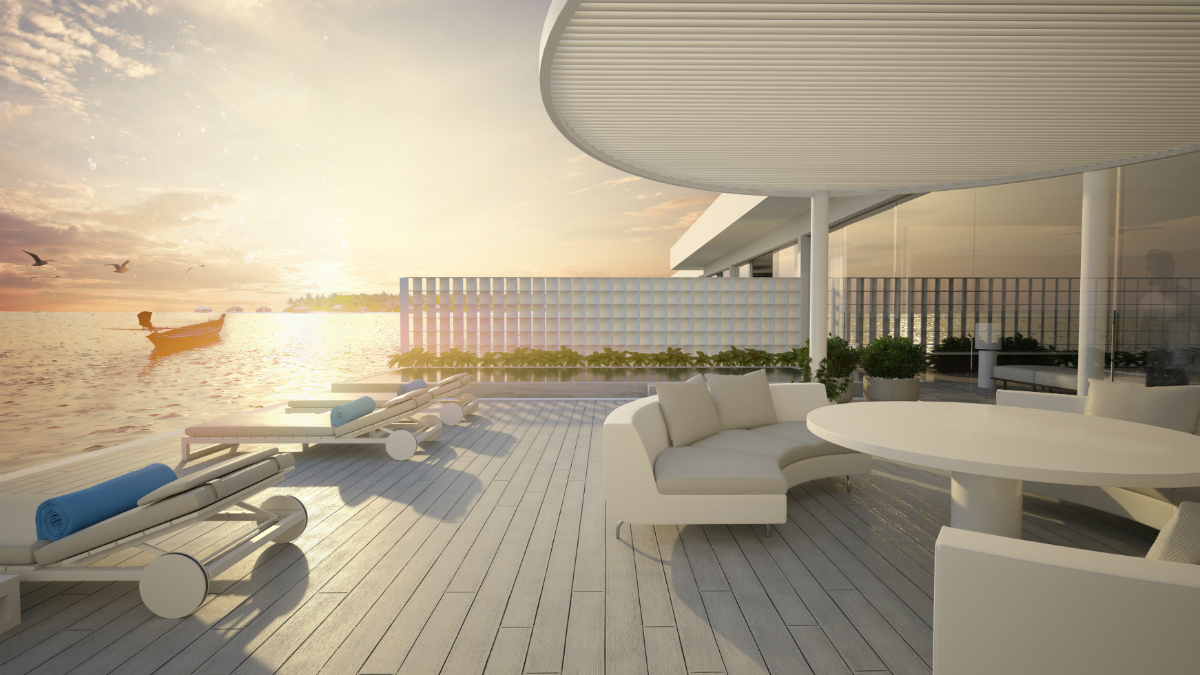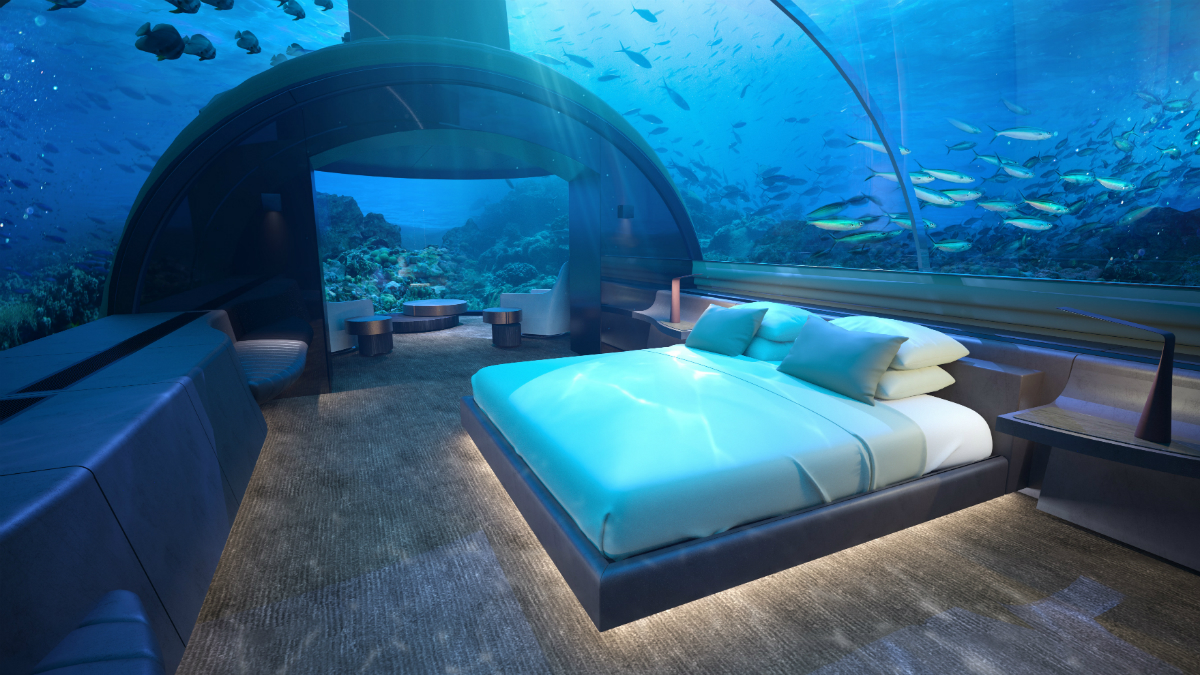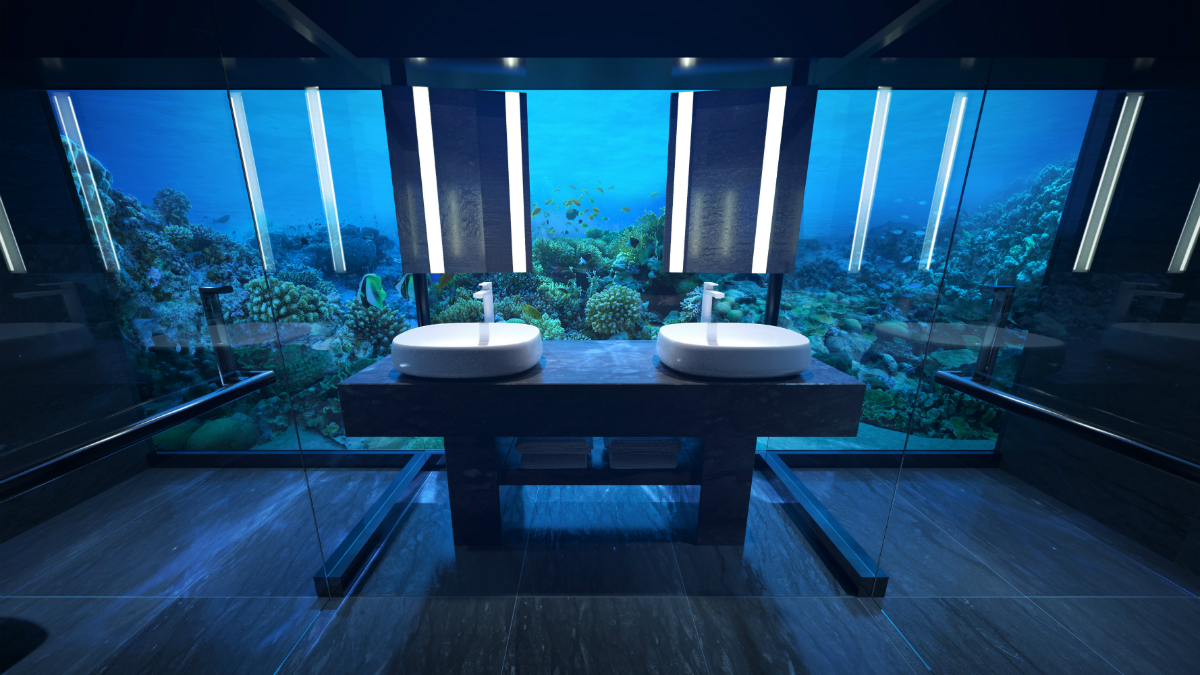 From the lower quarters, a spiral staircase leads upward to sea level with an additional living room, more bedrooms, and a private infinity pool and relaxation deck that faces the sunrise. If that isn't enough, there's also a private gym, butler's quarters, a kitchen, a bar, and an ocean-facing bathtub. In total, the bungalow sleeps nine guests (or one honeymooning couple with no interest in sharing).
Conrad Hotels was the very first luxury hotel brand to debut in the Maldives. Like similar hotels in the island country, the Conrad Maldives Rangali Island is the pinnacle of five-star travel. The overwater bungalows are among the swankiest in the world, plus guests have the run of two spas, three pools, and 12 restaurants, including the world's first underwater restaurant, Ithaa. It's also situated among the best diving and water sports opportunities in the country. Suffice to say, this is the definition of "honeymoon-worthy." However, Conrad still saw fit to drop USD $15 million to design and develop THE MURAKA (literally "coral" in Dhivehi — the local Maldivian language) just to make sure they're not being outdone.
THE MURAKA at Conrad Maldives Rangali Island is scheduled to open to guests in late 2018. No word yet on price, though the best rates for overwater villas currently start near USD $1,000 per night. Interested guests are encouraged to book now by calling the hotel directly.
Until then, you can check out the stunning sister resort in Tahiti, the Conrad Bora Bora Nui.
Editors' Recommendations