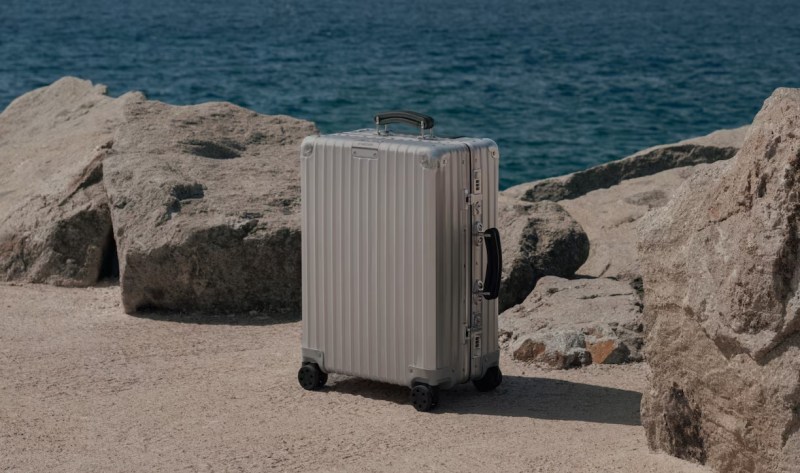 If you've been on a trip, well, anywhere, and you've taken a plane, train, or some kind of premium transportation, then you already know luggage gets put through the wringer. That's not even including regular wear and tear or exposure to the elements and other, various factors during your trips. It means that if you're going to retain a decent set of luggage it needs to be as durable and reliable as it is convenient. Imagine our excitement when we learned that Rimowa now includes a Lifetime Guarantee on all suitcases. For all newly purchased suitcases from July 25, 2022, forward, Rimowa sets are covered for life in all functional aspects. Of course, the warranty doesn't apply to cosmetic wear and tear, misuse, or abuse — the standard limitations. But it does mean if you buy luggage, you're covered for virtually a lifetime of trips. Yes, please.
Why you should buy a Rimowa suitcase
If this is your first time learning about the brand, Rimowa offers premium and high-end suitcases, and yes, they can be somewhat expensive compared to budget-friendly comparables, but there's a good reason for it. The stylish design of all its offerings is unmatched, for instance, with something like the looking sleek and fantastic. It's spacious, features a hard-shell exterior, and has four wheels to make it easier to move around. Most importantly, it holds up to two weeks of luggage for longer trips. It may not make it on the list of the best carry-on luggage with that capacity but it does mean you'll be set for a few weeks during long overseas trips. Other notable features include TSA-approved locks, a flex divider inside, and a telescopic handle.
We'd be remiss if we didn't also mention the , which holds enough for two to three-day trips. It comes in several colors too, including pink, black, green, cedar brown, and more. It's a fully polycarbonate hard-shell suitcase designed in Germany in the spirit of high-tech functionality. You also get TSA-approved locks, multiple wheels, an interior organization system, and a telescopic handle.
As we pointed out above, all Rimowa luggage comes with a Lifetime Guarantee on "all functional aspects" of the suitcase and for the full life of the suitcase. It doesn't apply to cosmetic wear and tear, so scratches or scuffs, and misuse or abuse will disqualify the coverage, so just be careful with it. That said, you won't find many other luggage options out there that come with this kind of reliable and extensive coverage. That coupled with the fact that Rimowa's luggage is some of the best on the market, and it's not difficult to quantify the higher price — you're paying for quality that will last. Claiming a guarantee is fairly easy and you can read more about it in , but basically, you just hand over the product and proof of purchase to an authorized dealer or service center.
As for Rimowa's luggage selection, there are many more options so we always recommend taking a look for yourself to see what matches your needs.
Editors' Recommendations