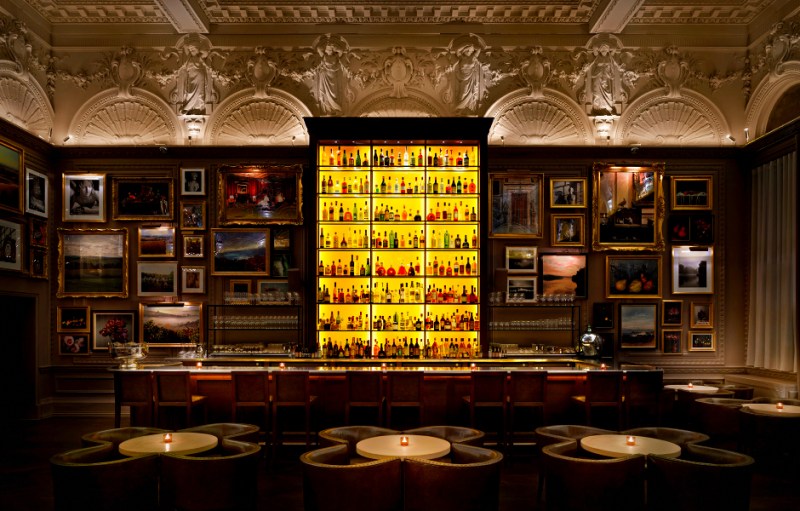 Fitzrovia is enjoying something of a renaissance right now. The grid of streets nestled behind Tottenham Court road and Oxford Street has rapidly become the neighborhood to hang in, since the untouchable East end galleries collectively left Vyner Street behind and replanted themselves here in search of a fresh scene. Follow our micro guide for the most awesome spots this district has to offer.
Play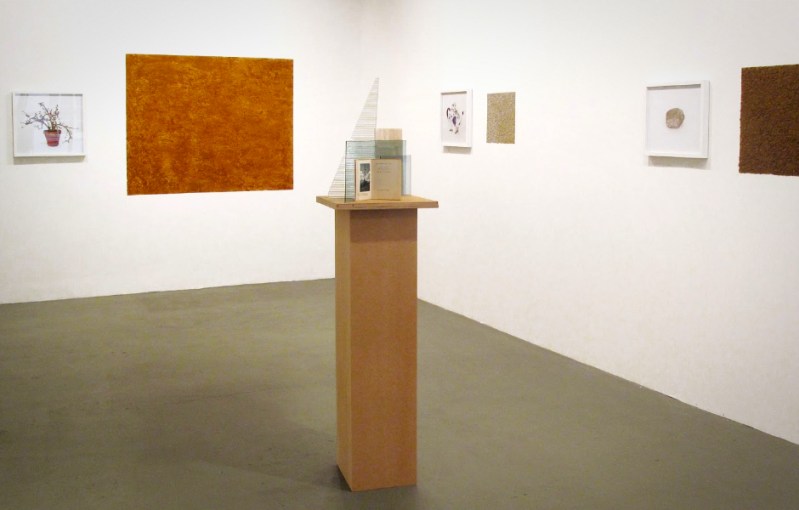 By now, Fitzrovia is London's most vibrant art spot. Wandering through the tangle of mainly pedestrianised streets you'll find a great balance of edgy independent spaces alongside established and commercial galleries. Don't miss Nettie Horn for cutting-edge contemporary and highly emotive work, the Hanmi Gallery for a mixed bag of emerging and existing artists and The Photographer's Gallery for their consistently brilliant schedule and in-house bookshop.
Eat & Drink
Kaffeine on Great Titchfield Street is highly regarded as London's best coffee shop and the proof is in the coffee. If you're in need of some morning rocket fuel, The Manual recommend trying the coffee flight; a single shot espresso, a single shot cappuccino and a cold brew cascara refresher. Trust us, you'll be raring to go…
Italian seafood restaurant Pescatori. Located on Charlotte Street, in the heart of Fitzrovia, this charming family-run eatery is a must-visit for fish fanatics. You absolutely must start the meal with some Jersey Rock Oysters. Ridiculously tasty and impossibly fresh, we couldn't get enough of them. If, like us, you feel spoilt for choice when choosing your main, the super friendly staff are seriously clued up on every dish and are happy to make a recommendation tailored to your taste buds.
If you're still standing, take advantage of one of the many cocktail joints that Fitzrovia has to offer. Our favorite is Reverend JW Simpson on Goodge Street, christened in ode to its former occupant – look out for scraps of the predecessor's wallpaper and flooring amongst the luxe new fittings FYI. The atmosphere is designed to feel like a private drinks party so you can expect your cocktails to be mixed and prepared at your own table and complimentary snacks all night long. All in all, a suitably suave end to a day in Fitzrovia.
Sleep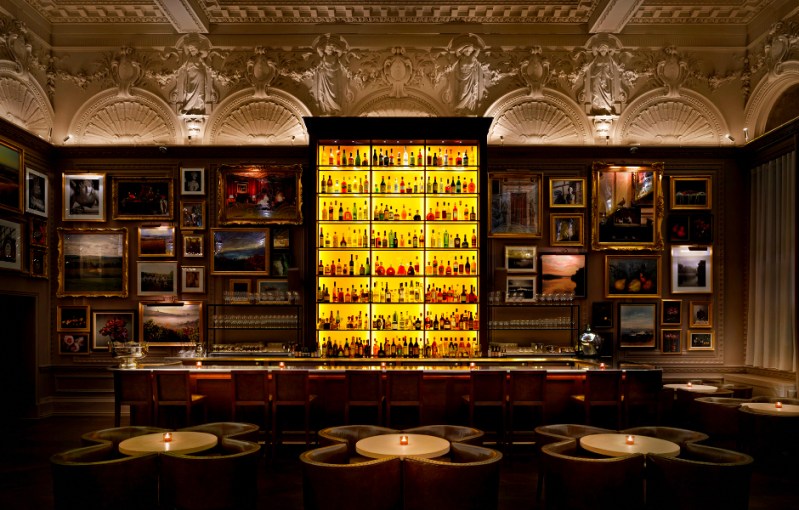 The London Edition Hotel. Opened by Studio 54 founder Ian Schrager late last year, the Edition has already cemented its place among London's most exclusive hotels. Whether you opt for a guest room or splash out on a loft suite, the stylish and timeless interior is faultless. The Edition also houses a fantastic restaurant and two astoundingly beautiful bars. Our favorite is The Punch Room. Think molded ceilings, oak panelled grandeur and stately intimacy.