In the last few years, overlanding has exploded in popularity in the U.S. There are plenty of competent off-road-ready travel trailers to complement a properly outfitted truck or SUV. But, most tend to be of the smaller, pop-up variety. In stark contrast, the new 2020 Off Grid from Australia's Lotus Caravans is a full-sized, full-featured luxury camper designed to trek to almost any corner of the globe.
Inside and out, every component and feature of the 2020 Off Grid is ideal for venturing and staying far, far off-grid. The RV's hybrid shell combines industry-best timber wall construction, marine-grade composite paneling, and aluminum panels around the bottom of the rig. All are designed to withstand the harshest elements. The entire affair rolls on oversized BF Goodrich All-Terrain tires and custom 17-inch Lotus Caravan wheels to ensure it can travel wherever the road takes you. Gabriel shockers, 12-inch off-road brakes, and a heavy-duty twin-shock suspension help maintain a safe, smooth ride along the way. These combined features also make the Off Grid easier to tow than most.
Under the skin is a sizeable power system comprised of three 170-watt solar panels and two 120Ah deep-cycle batteries. Together, these provide enough power to live off-grid indefinitely. Water is the only limiting factor, and the Off Grid boasts plenty of storage for that, too. What's most surprising about the 2020 Off Grid, however, is the sleek, thoroughly modern interior. Clean lines, a monochromatic color palette, and a stylish combination of industrial and contemporary materials make the cabin feel more like an Airstream than an off-road-ready brute. No expense was spared on the level of craftsmanship or creature comforts. State-of-the-art features include a full-sized kitchen sink, high-end flat-top stove, a wet bath with on-demand hot water, and a premium Fusion entertainment system. Plus, every Off Grid model, including the entry-level 16'6" floorplan, offers a generous interior with enough room to sleep four.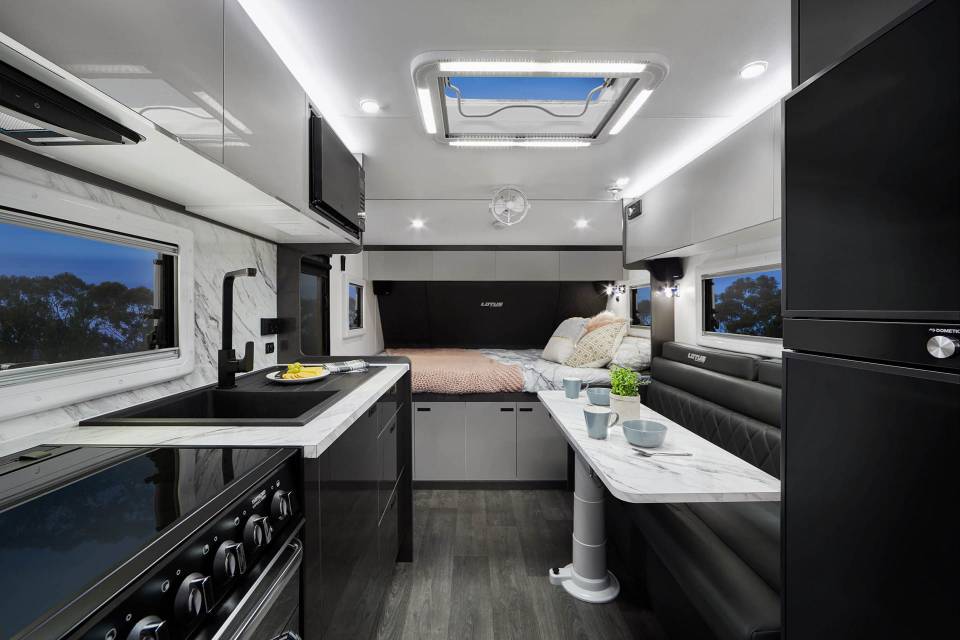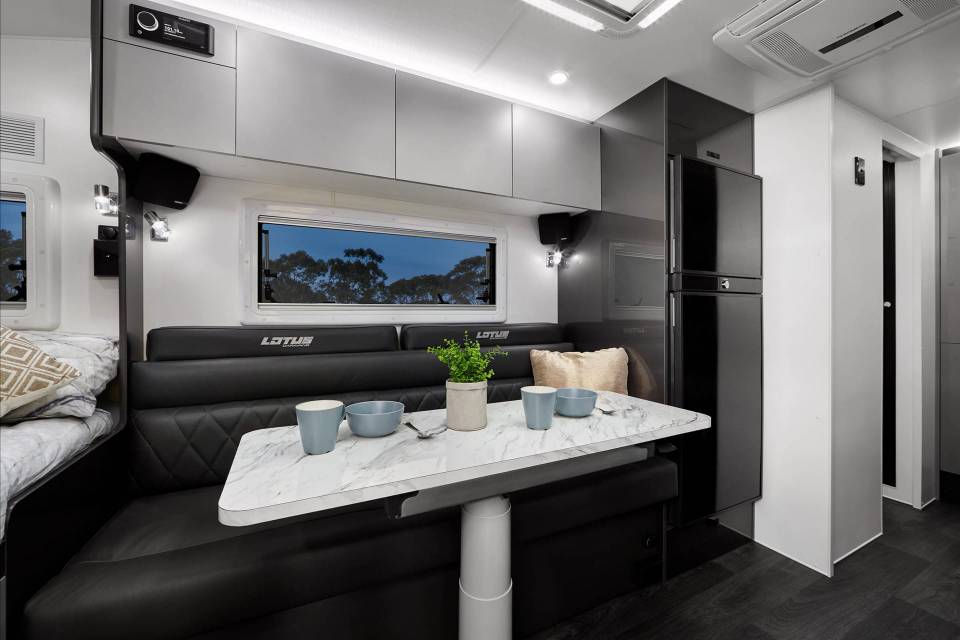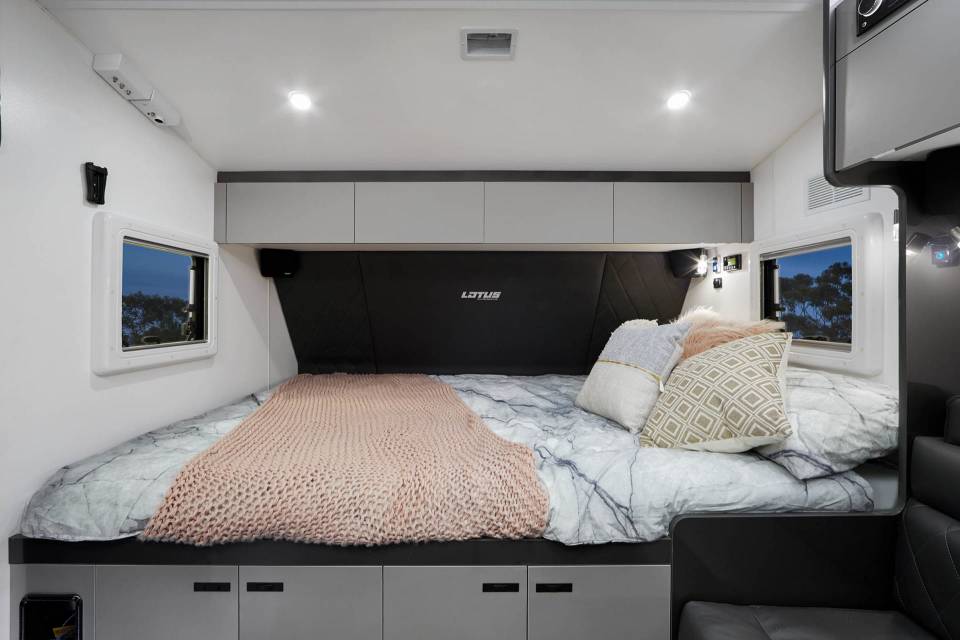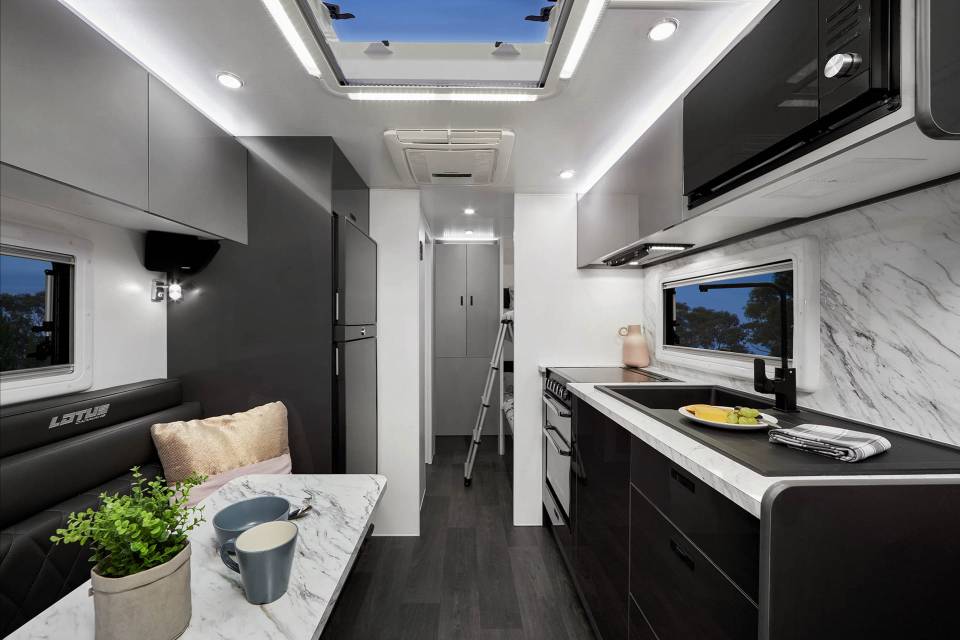 Like all Lotus Caravans RVs, the Off Grid is entirely customizable with 10 unique floor plans and a wide variety of colors, interior materials, and optional accessories. Pricing and details are available upon request but expect entry-level models to start around $50,000.
For a capable, budget-friendly alternative without all the bells and whistles, check out Opus' OP 15' Hybrid Caravan.
Editors' Recommendations