In some ways, the idea of the classic, all-American road trip is dying. Many of the country's bizarre roadside attractions and classic motels of the mid-20th century have been to left to wither and fade. However, one Seattle-based company is breathing new life into forgotten inns and ramshackle lodges throughout the Pacific Northwest. In the process, they're providing active travelers with one-of-a-kind, sport-centric lodging in the country's most amazing outdoor destinations.
Loge Co.'s ethos is simple: purchase relinquished properties and repurpose them into basic overnight lodging for outdoor enthusiasts. The result is a clever business model that provides outdoor lovers with affordable lodging in some of the country's most beautiful destinations where finding proper accommodations can prove difficult.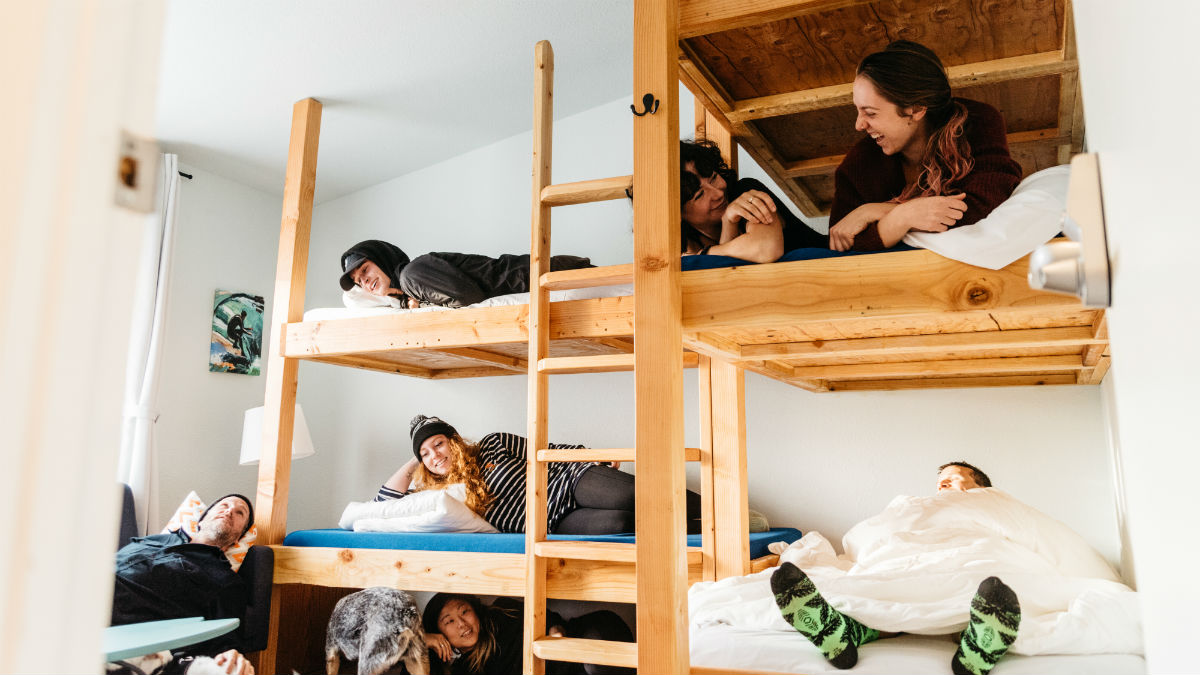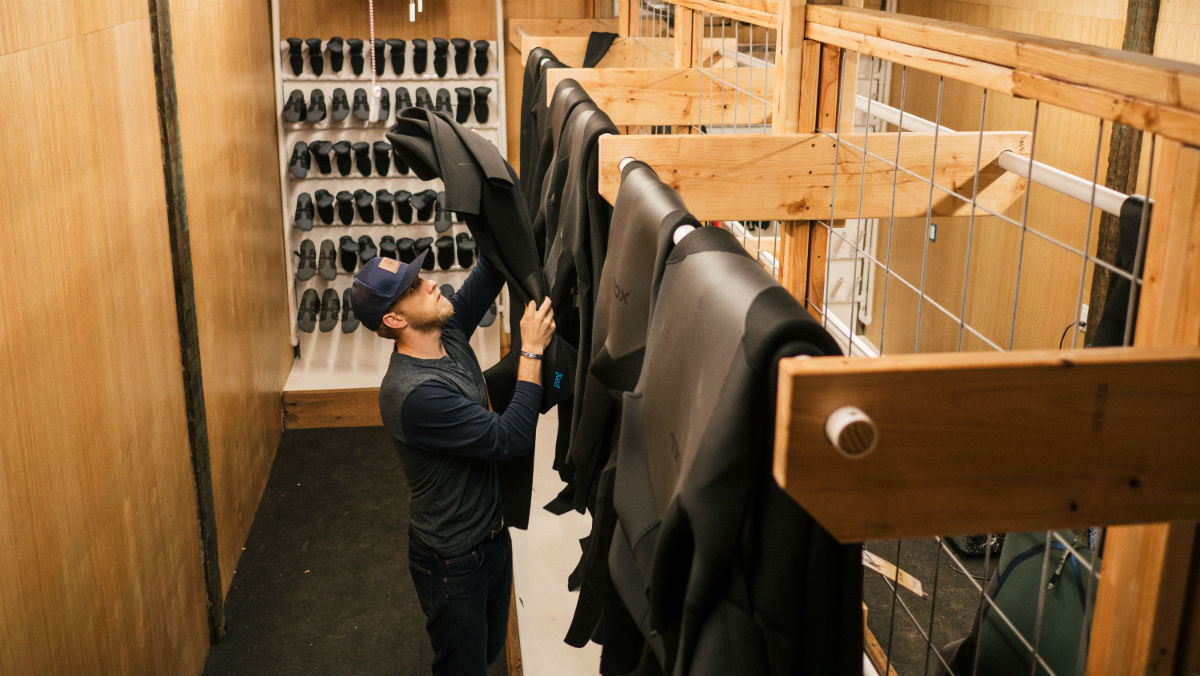 Every Loge (pronounced "lodge") outpost is uniquely designed with a laser focus on the amenities that matter most to active travelers. At Washington's Loge on the Sands in Westport (pictured above) and Oregon's Loge Bend (pictured below), for example, guests have access to grab-and-go cafes with specialty espresso drinks, outdoor kitchens, pools, saunas, and hot tubs. Rooms are smartly equipped with outdoor sports-related conveniences like ski/snowboard racks and boot dryers. In a way, these are hostels for travelers who hate hosteling.
The company works with local partners in every destination to provide outfitting for every manner of outdoor sport, from surfing to biking to hiking and beyond. Some offer tuning areas for bike and ski equipment; some provide access to exterior bouldering rocks; and others rent surfboards, stand-up paddleboards, and wetsuits. Each location also boasts a calendar of exclusive events, including live concerts, demo and retail centers from evo, and an onsite micropub from 10 Barrel Brewing.
There's a do-good, feel-good angle to Loge's business model as well. The company is committed to giving 1 percent of its total revenue to organizations that support public land conservation. At a time when the federal government is working diligently to undermine our national parks, it's an important gesture.
Loge already has three locations in Washington state and one in Oregon. Nightly rates vary by location, but are surprisingly reasonable. At Bend, Oregon, for example, prices range from USD $45 for a community-style hostel room to USD $115 for a private ensuite.