I was in the African Serengeti with travel companies Abercrombie and Kent and Sanctuary Retreats for all of 10 minutes before we heard the baby elephant's panicked trumpeting in the distance. The grass was high enough that we could only see the tops of its ears and its tiny trunk moving back and forth. a periscope under a lone acacia tree.
"It's lost its mother," said Filbert, our cheerful guide, stopping the truck. The "I'm-on-safari!!!!" enthusiasm among my fellow travelers waned quickly to concern. One of the first rules on safari: You cannot interfere with the wildlife. "Let's watch," said Filbert.
You imagine all kinds of things when you think of an African safari. Lions killing zebras, charging rhinos, temperamental ostrich — Africa is supposed to give you all the feels, but a baby elephant separated from its mother within a half-hour of landing in Tanzania seemed overwhelming. A gruesome thought occurred to me: "Could a lion take down a baby elephant?" I asked Filbert.
"Wait just a minute," said Filbert, scanning the horizon.
The Serengeti is flat. In fact, were it not for large acacia trees, a handful of gazelles, and some zebra we'd see on the runway when we landed, you could easily mistake it for Oklahoma. The expanse went on for miles. At 11 feet tall, were the mother elephant to be anywhere in sight, we'd surely have been able to see it. The little elephant's panic went on an uncomfortably long amount of time until Filbert finally spotted something.
"There she is," said Filbert. We peered into the vacant expanse until, finally, a spot of gray appeared on the horizon. The baby continued to trumpet restlessly and wildly, almost violently, as the dot moved towards us, transforming from speck to mother elephant stampeding towards her lost calf. After more than five minutes, the baby caught sight of her mom and broke into a sprint. We held our breaths until finally the pair were reunited. The two twirled around one another, intertwining trunks in a celebratory reunion. The mother belting out joyfully to the herd, more than a mile away. "She's letting the herd know the baby is okay," said Filbert. "It's all better now."
The spellbound safari-goers and I watched the tender spectacle as though it was somehow staged. We searched for words, failing to find them. "Welcome to the Serengeti," said Filbert, firing up the safari truck and putting it in gear. And so began my first adventure in Africa. Over 10 days — with the help of Sanctuary Retreats and Abercrombie and Kent — I would visit Serengeti National Park and Tarangire National Park of Tanzania, as well as Kenya's Maasai Mara National Reserve.
There are three species of Zebra in Africa. Pictured above are the plains zebra, also known as the common zebra, found throughout eastern and southern Africa. There are also Grevy's zebras and mountain zebras. Common zebras like these migrate each summer into Tarangire National Park, the nation's sixth largest park in search of grass and water. In the background, nests hang like ornaments from an acacia tree.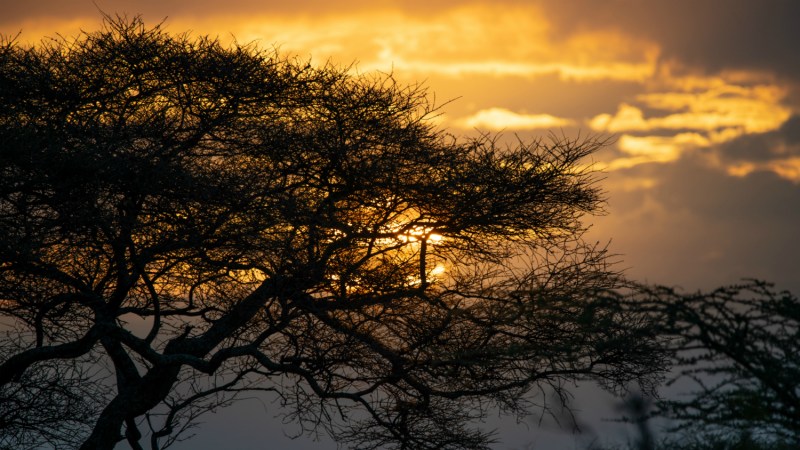 Acacia trees are iconic in Africa, but there are 800 species of this tree that grow around the world.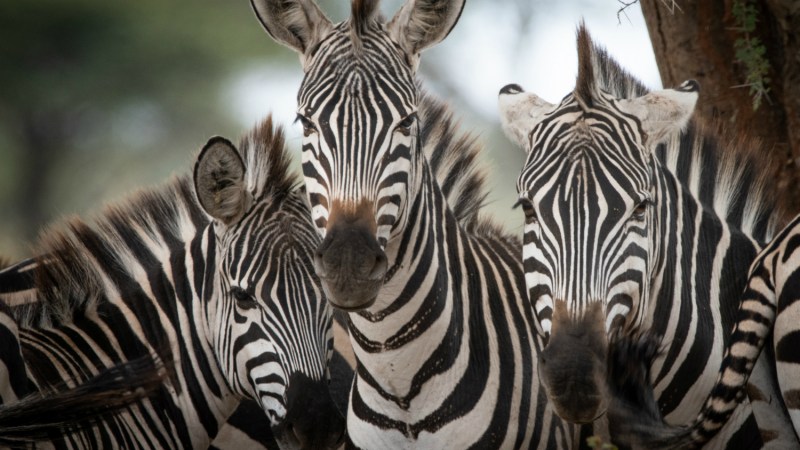 Zebra's stripes are like human fingerprints. No two are the same.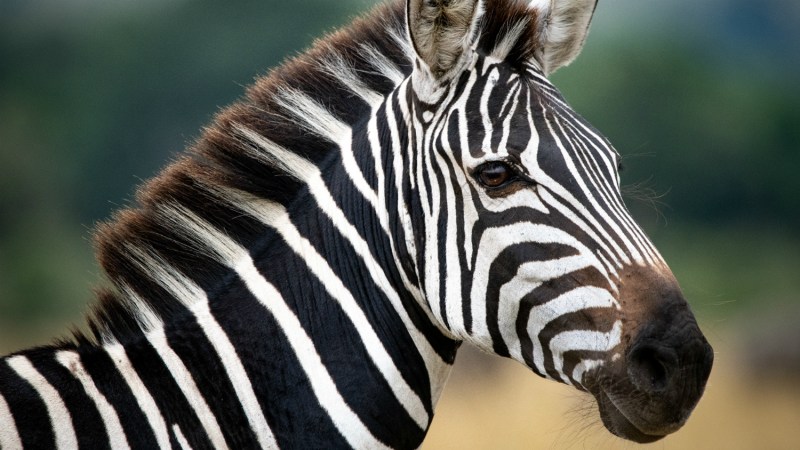 Zebras are a part of the largest land migration in the world which is made up of 1.5 wildebeest and 200,000 common zebras. It begins in the Serengeti and moves into Kenya's Maasai Mara, running from June through November each year. The animals migrate for better access to grass and fresh water.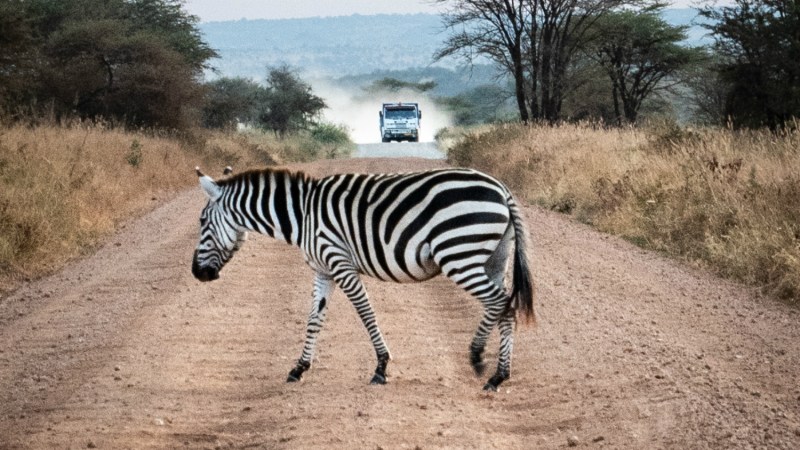 With many visitors drawn to witness the Great Migration, the Serengeti receives more than 350,000 visitors annually.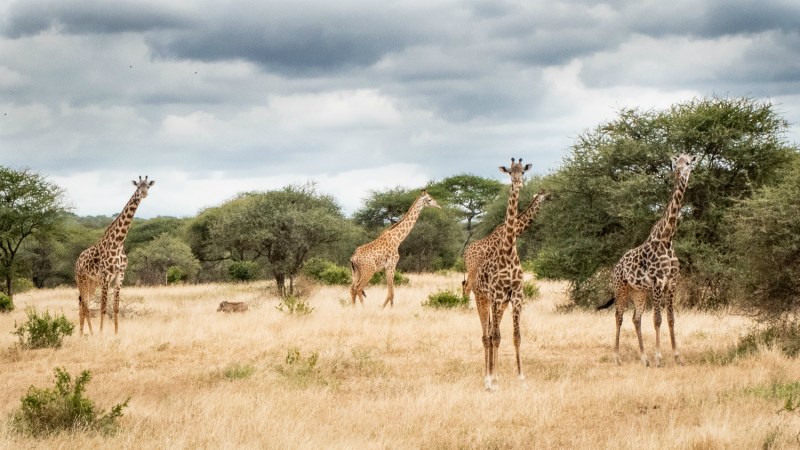 Giraffes are the tallest mammals on earth, standing at 16to 20 feet high — legs alone reach up to six feet high. Giraffes can run short distances up to 35mph and rarely drink water, staying hydrated instead from a steady diet of moist tree leaves.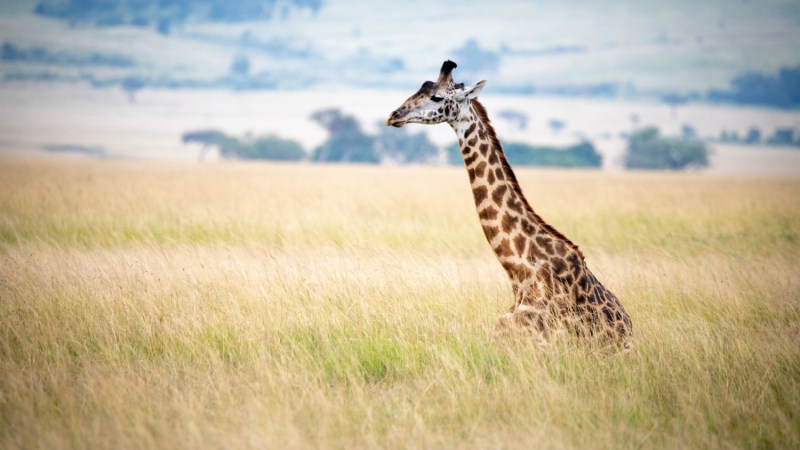 Giraffes also require very little sleep. A giraffe can get by on five minutes to a half hour of sleep a day.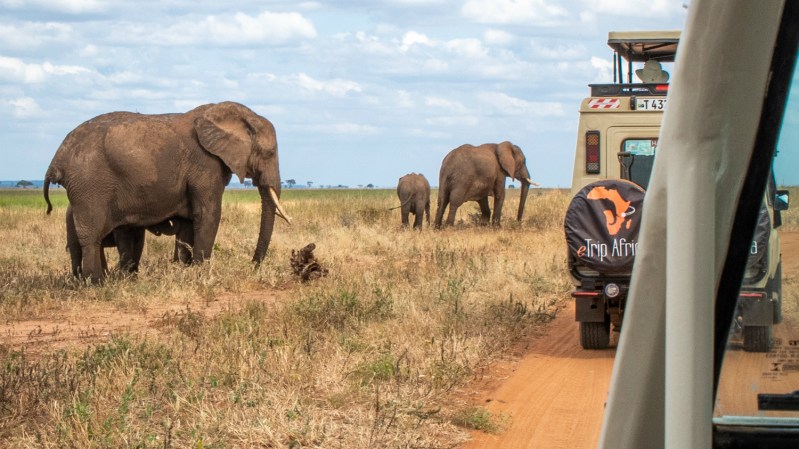 Tarangire National Park is home to the highest concentration of elephants in the world with herds up to 300 elephants. Within 15 minutes of our arrival at the park, we encountered three different groups of elephants.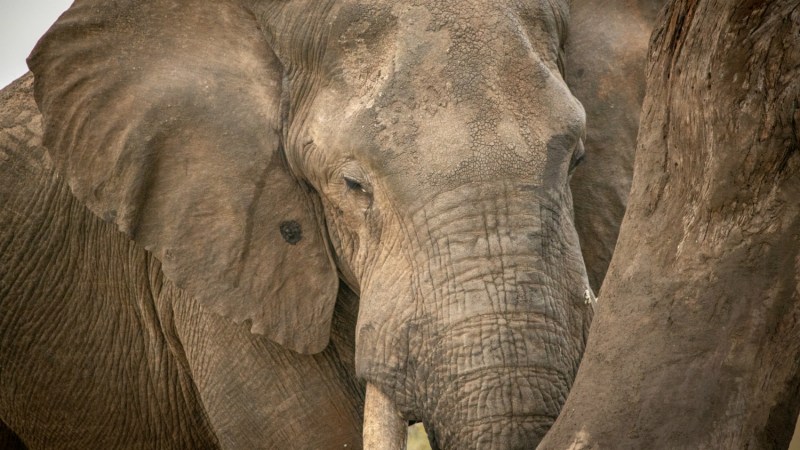 Elephants typically don't charge safari trucks, though this male in Tarangire changed us when a baby elephant crossed the road too close to our vehicle.
Despite their size, elephants have padded feet and move almost silently.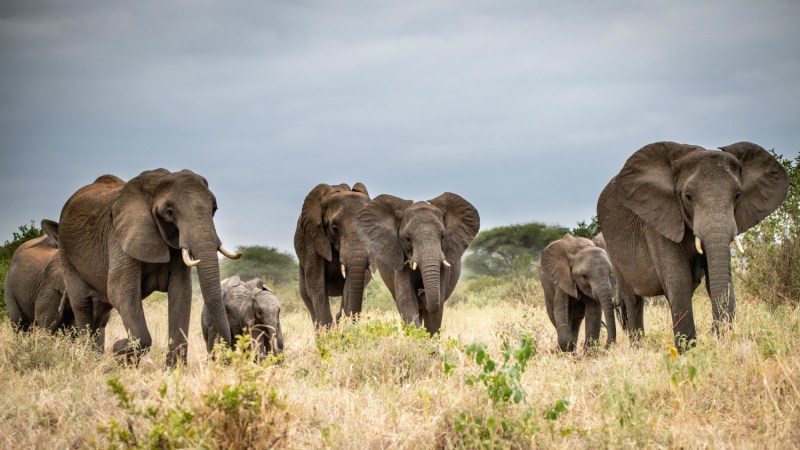 A common name for a herd of elephants is a "memory" due to the species high intelligence and ability to remember locations for decades.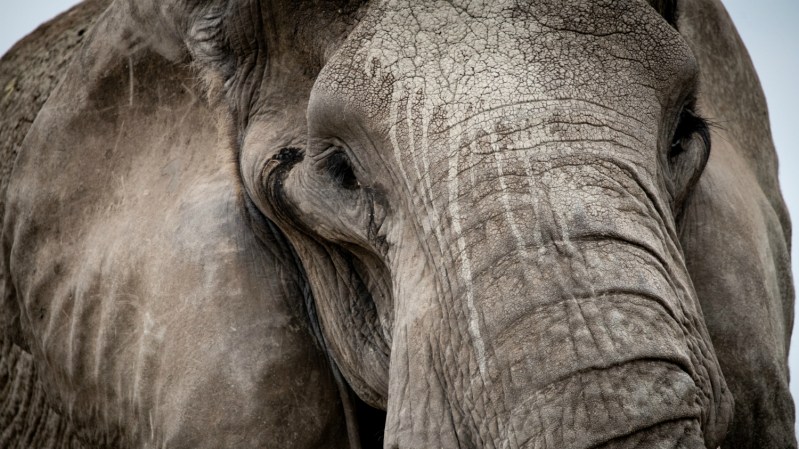 Often when an elephant is sick or too old to go on, the herd must make the painful decision to leave it behind. This elephant we encountered had come near the end of his life and was alone alongside the road back to our camp. The choice, one that disrupts and saddens the entire herd, is made by the matriarch. When elephants walk by a spot where a member of the herd has passed, they will often stop to pay homage, even 10 years later.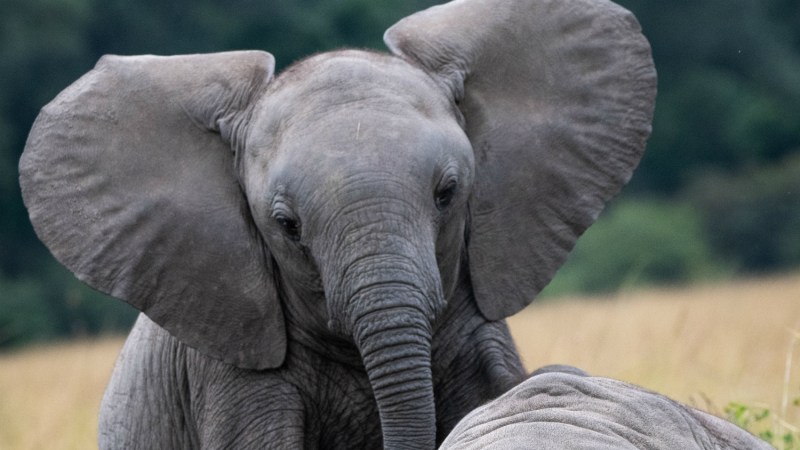 Elephants have deep family bonds and the entire herd takes care of the babies. Young males typically leave the herd at adolescence to find their own mates. These creatures live up to 70 years and can give birth for nearly 50 years.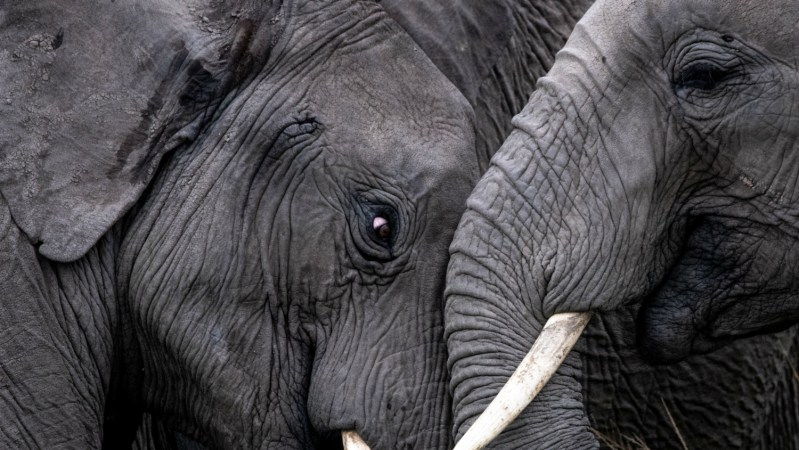 An elephant trunk contains more than 100,000 muscles and can weigh up to 400 pounds and. Each tusk can weigh up to 22 pounds.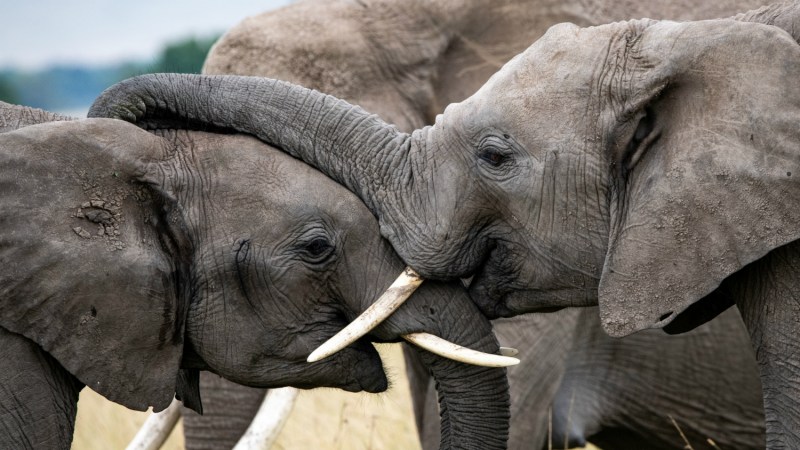 Elephants are either "right-handed" or "left-handed." You can tell which by looking at which tusk is shorter. The shorter tusk is the side favored as a tool, thus is the dominant side.
As much as elephants use their trunks to communicate over great distances, they also use sub-sonic rumbling, which sounds like distant thunder. They receive messages through their feet and trunks.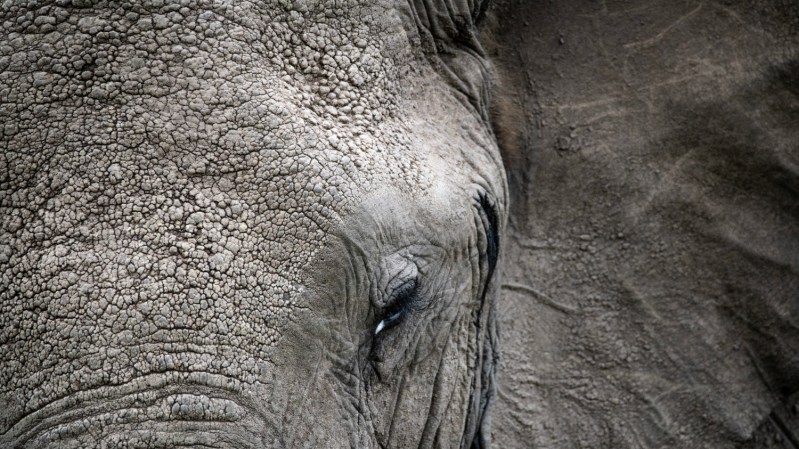 An elephant's skin is almost an inch thick but has a high concentration of nerves. They often use touch to communicate.
Tarangire is a birdwatcher's paradise. This Lilac Breasted Roller (perched in front of an elephant) pops up on branches throughout the park.
A Little Bee Eater in the Serengeti.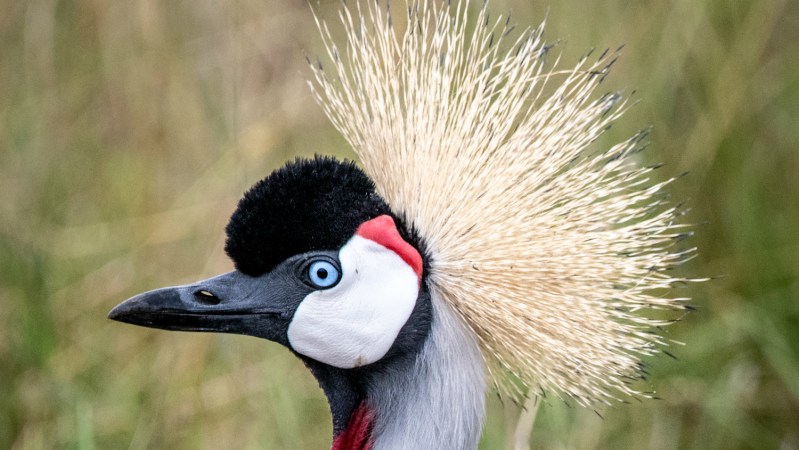 The East African Crowned Crane live in pairs. Their haunting calls are part of the soundtrack of the savannah.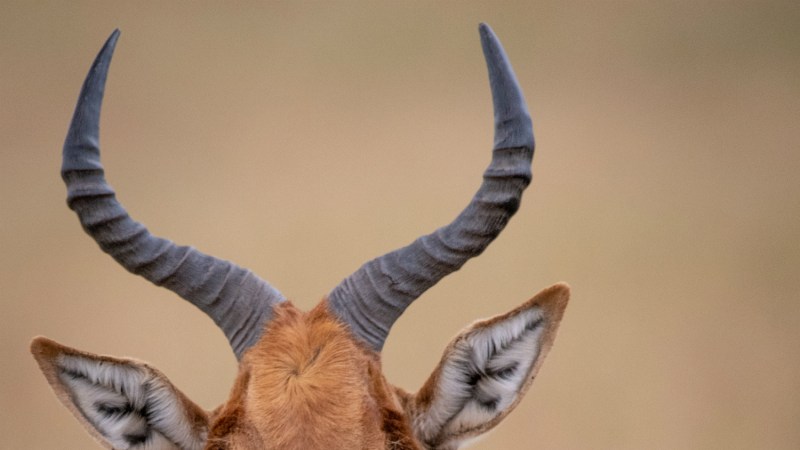 The Hartebeest's horns.
The "Hippo Pond" is one of the few places in the Serengeti where visitors are allowed to get out of their car. More than 50 hippos crowded this section of river just before sunset.
Crocodiles have the most powerful bite in the animal kingdom and dine largely on fish but will take down anything from a zebra to a small hippo.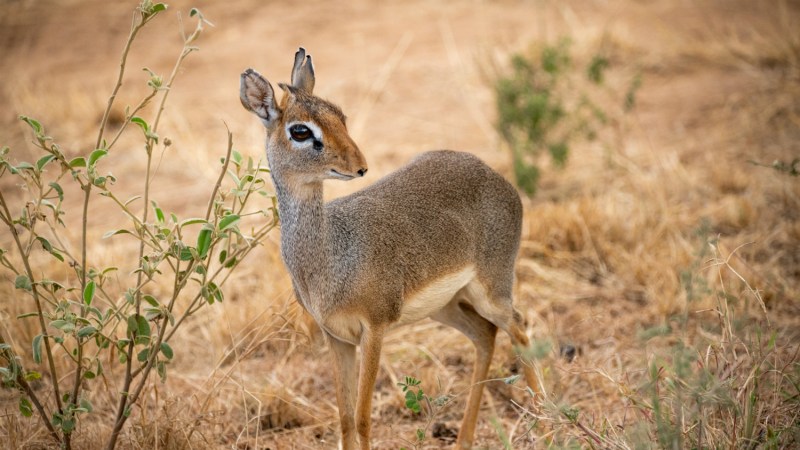 The Dik Dik are tiny, monogamous deer that stand just above a foot tall. Because they are so small, they are a favorite snack among large cats. The adorable creatures get their name from their alarm call.
This male lion in Serengeti National Park had recently lost a fight with another lion. He sought out a small pond so that he could have water as his wounds healed. It is unknown if he lost his pride of females or if he was a challenger trying to move into a new pride.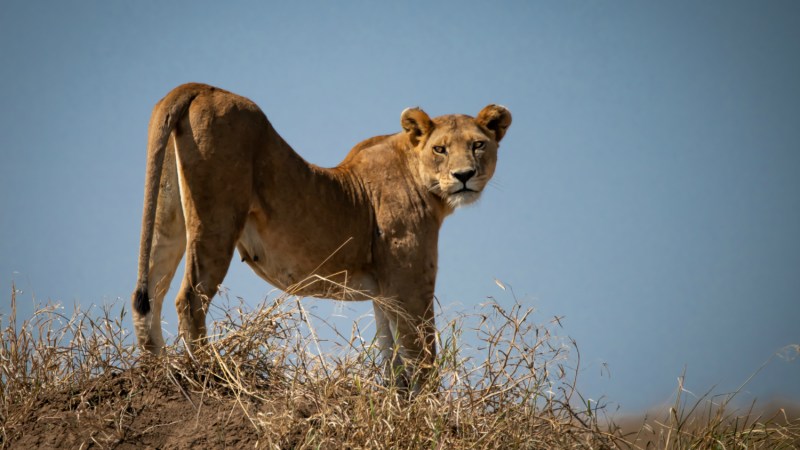 "King of the Jungle" is actually a misnomer as lions live only in the plains. Furthermore, lions, weighing in at 500 pounds, are actually the second largest cat, outdone only by tigers (which do live in the jungle). Tigers can weigh up to 850 pounds.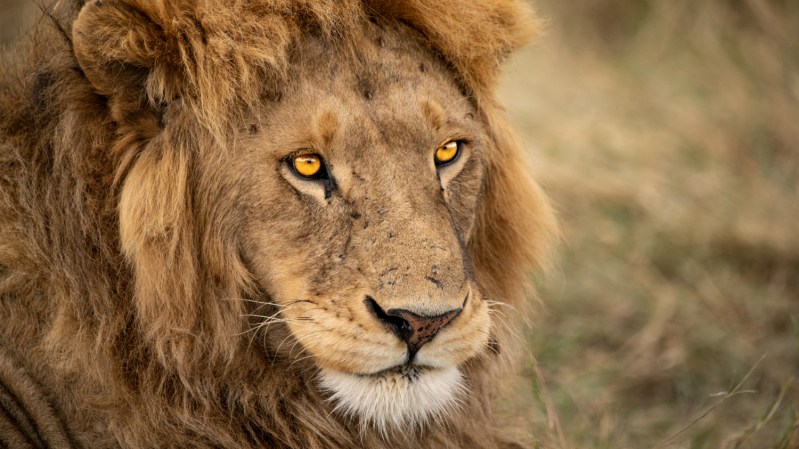 A lion's roar can be heard up to five miles away.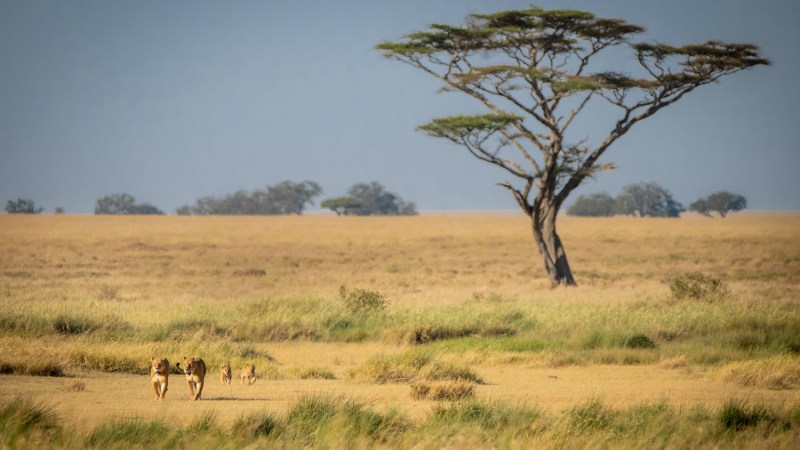 When a pride of lionesses' hunt, the male always eats first. If there isn't a male around, the prevailing lioness eats first, then the rest of the pride.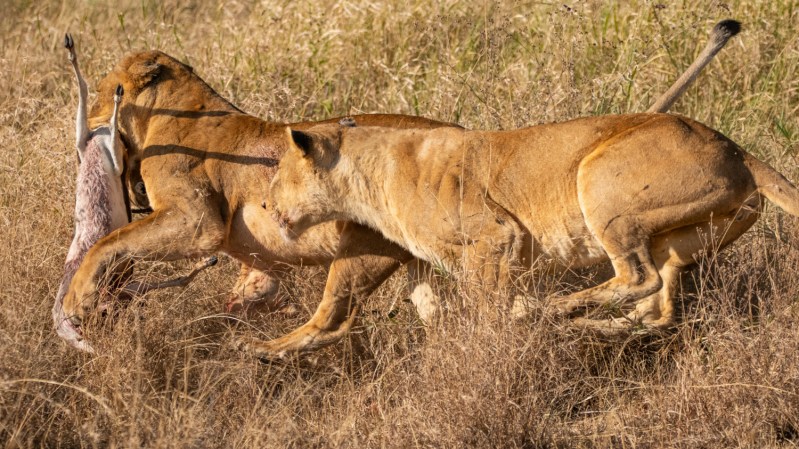 Lions in pursuit of pray is an explosive thing to witness. We watched these two lionesses hunt down a Grant's gazelle.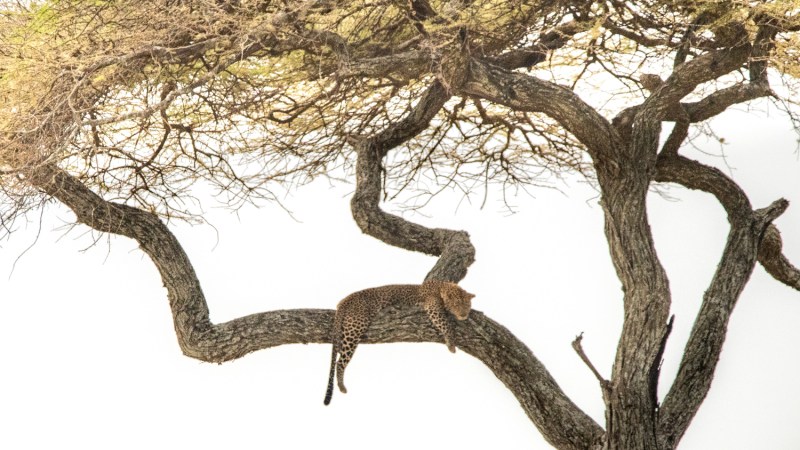 Not far from the lion hunt (literally a 100 yards away), this leopard in the Serengeti made a kill then dragged its gazelle to the top of this tree before taking a nap.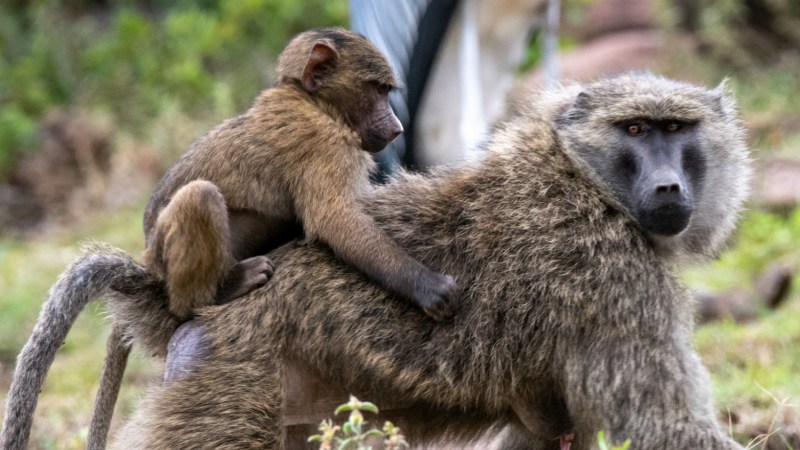 Baboons are common throughout Eastern Africa and live in giant troops. They are often seen around safari lodges and tent camps.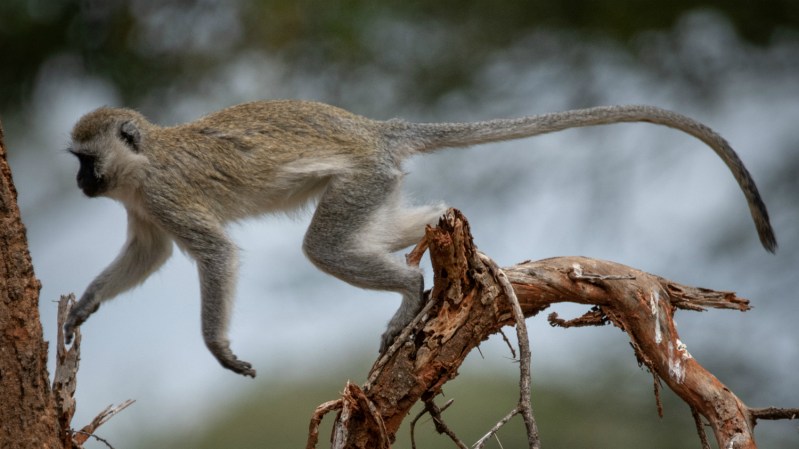 Vervet Monkeys are common across Tanzania and have no problem grabbing food off of your breakfast plate at your safari lodge.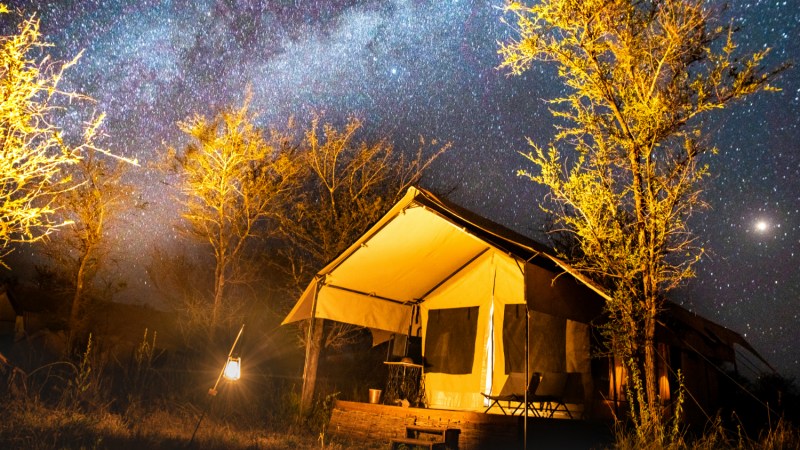 People are drawn to Africa for wildlife, but its dry climate and the lack of light pollution create an opportunity for some of the best stargazing in the world.
Editors' Recommendations