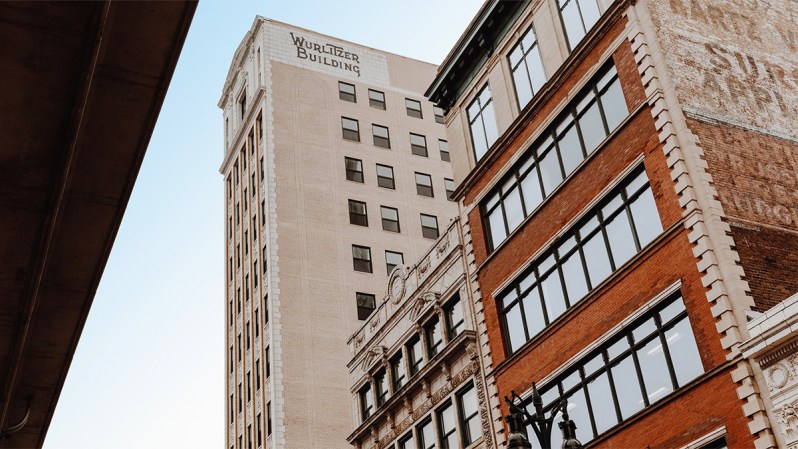 Detroit may be down, but she's not out. Over the last two years, the city's seemingly abandoned downtown core has shown signs of serious revitalization. This month, the historical Wurlitzer Building — an abandoned, century-old architectural masterpiece that many believed would never reopen — is finding new life as a beautiful boutique hotel.
The Siren Hotel is working hard to live up to is namesake inspiration — to call people back to the city of Detroit. In stark contrast to the building's 18th- and 19th-century architecture, all 106 rooms feature thoroughly modern appointments. Flat-screen TVs, free Wi-Fi, and custom furniture and lighting are all standard.
The lobby is home to Populace Coffee, a gourmet coffee stand with in-house roasting and fresh pastries baked on-site. Candy Bar, a destination-worthy gin joint in its own right, stays true to the hotel's swanky, sophisticated history with playful accents like disco balls and a candy pink ceiling. There's even a hyper-exclusive, eight-seat chef's counter, Albena, headed by James Beard nominee Garrett Lipar. There are even more concepts in the works, including an upscale diner; a high-end, two-chair barbershop; and a rooftop bar with panoramic views of Comerica Park and downtown Detroit.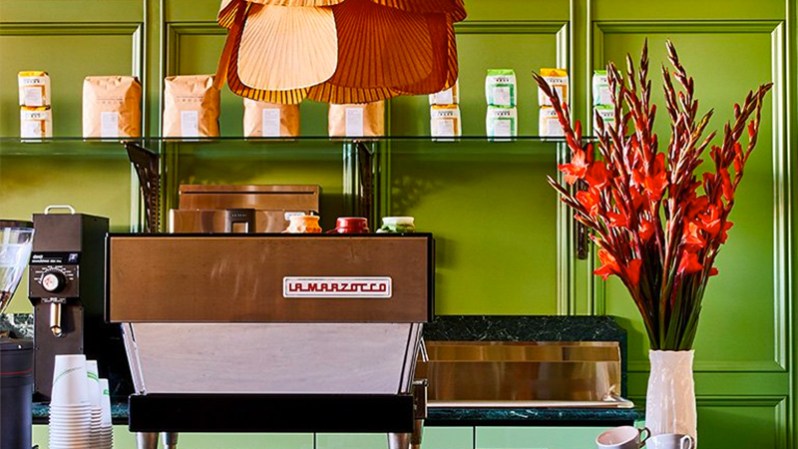 The original Wurlitzer Building opened in 1926 to house the burgeoning musical instrument company for which it was named. Built in the Renaissance Revival style, it was a symbol of the city's elite status as a hub for U.S. business and industry. The 14-story building beautifully blended steel and concrete, wrapped in a terracotta facade with granite trim and intricate detailing. The Detroit Times hailed it as "a structure complete in every detail and entirely worthy of the art to which it will be devoted." They concluded the building's "sheer beauty scarcely can be excelled." Thankfully, all of that original detailing remains.
The Wurlitzer Building was abandoned in 1982 and suffered serious decay in the ensuing decades. Beginning in 2015, ASH NYC, the design development firm behind The Siren Hotel and some of our favorite boutique hotels, meticulously refurbished the structure to maintain its classic feel. To that end, the lobby is adorned with century-old Italian antiques, and locally sourced vintage furniture and accents dot the interior. At a time when the city desperately needs, and is starting to finally see, more hotels downtown, it's a sign Detroit is moving in the right direction.
The Siren Hotel is now open for reservations with nightly rates starting around USD $139.
Editors' Recommendations