If you're looking for a true respite from the hazards of daily living, the High Country of North Carolina should be at the top of your list as a place to recharge and regain your sense of balance.
The town of Blowing Rock is a charming little village that offers a great refuge from big city business. There are great resorts, excellent dining and even an entire month dedicated to beer events (April).  but a hike on the Appalachian Trail or the Blue Ridge Parkway is a must as well.
PLAY
Julian Price Memorial Park – Great place to rent a canoe and spend some time leisurely paddling across the lake. Also—a myriad of camping sites, maze of hiking trails and a 300-seat amphitheater.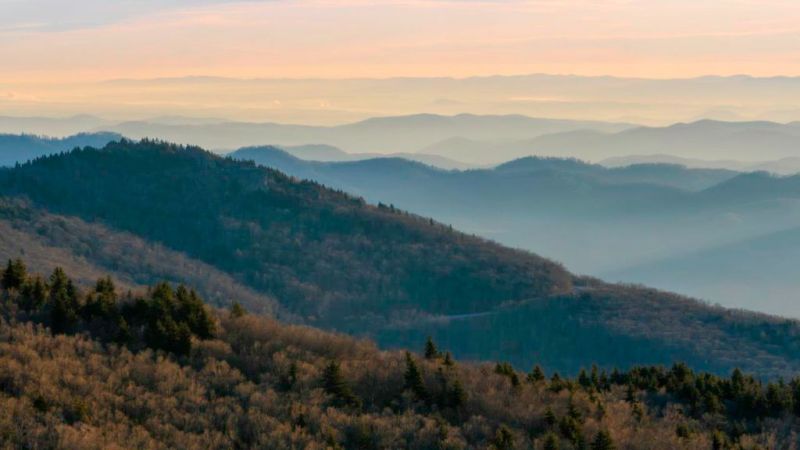 Grandfather Mountain – Just a short drive from Blowing Rock (take note of the Linn Cove Viaduct on the Blue Ridge Parkway during your drive over), Grandfather Mountain is known for its mile-high swinging bridge and animal habitats. If you're up for extreme hiking, you can find advanced trails that will really challenge your trek.
The Blowing Rock – There's an actual Blowing Rock steeped in Indian legend that says a Cherokee brave was blown back into the arms of his Chickasaw Indian maiden after she prayed to the Great Spirit. Wind continues to blow up to the rock and snow is said to appear falling upside down at times.
SHOP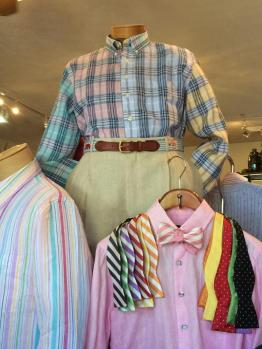 Michael Imboden and Dana O'Hair founded 100 West Union in 1993. Their goal has always been to provide superb personal service along with some of the world's finest quality menswear. They carry an impressive selection of sportswear, neckwear, shoes and furnishings. Located in the South Marke Shoppes on South Main Street.
J.W. Tweeds at 1129 Main Street offers sought-after style with its own assortment of clothing, shoes and accessories for men.
Galleries, fine arts and crafts, and upscale furnishings round out some of the other shopping opportunities along Main Street.
EAT & DRINK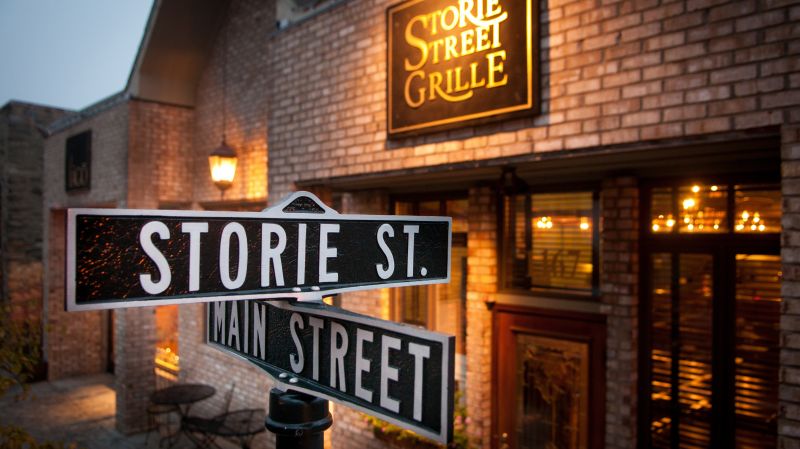 The motto at Storie Street Grille at 1167 Main Street is "Enter as strangers. Leave as Friends."
You'll definitely depart on friendly terms once you taste the incredible creations dispatched from the kitchen. There's great attention to detail here that begins with acquiring ingredients that are responsibly grown, many from surrounding farms. They feature sustainably harvested seafood, humanely raised hormone and antibiotic free meats and organic vegetables.
During your trip, plan a picnic on the Blue Ridge Parkway and stop by Christopher's Wine & Cheese at 110 Sunset Drive. This boutique wine shop specializes in unique, hard-to-find wines, cheeses from around the world, craft beer, olive oil, and chocolates.
For the beer lovers, hit up Blowing Rock Ale House and Inn, the towns first micro-brewery. There is also a great restaurant and five bedrooms upstairs, so you could really pull a bender here and just never leave. But don't forget the mountains.
STAY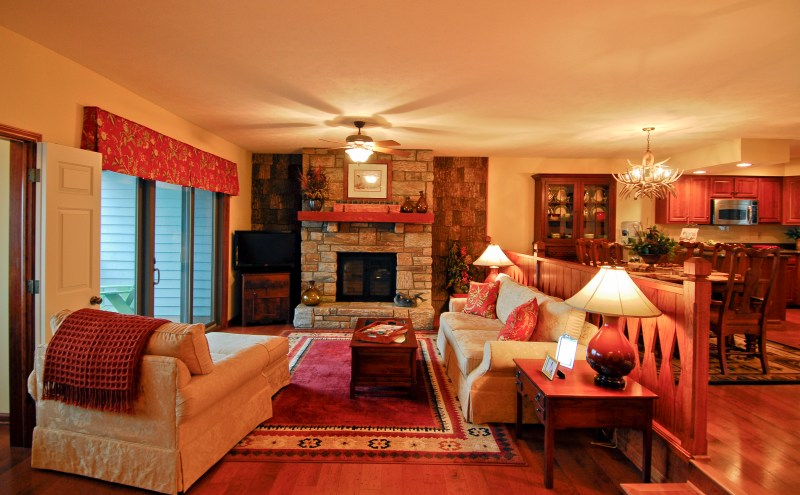 Once you get a taste of the Chetola Resort experience, it will stay with you for a lifetime. Maybe the Cherokee Indians who once roamed this land gave it special blessings. The word Chetola is Cherokee for "Haven of Rest," and it certainly lives up to that description.
While the rest of the world seems to be going at hyper speed, a visit here is like a step back to a simpler time.The 87-acre property neighbors 3,600 acres of National Park land, giving visitors plenty of chances to hike, paddle, fish, and explore.
Accommodations range from intimate rooms in The Bob Timberlake Inn, to 42 guest rooms in the Chetola Lodge to a multitude of condo rentals. The well appointed condos feature one to four bedrooms, fireplaces and jacuzzi tubs.
A personal pick: Cumberland #3, a three-bedroom condo that offers a view of the Moses Cone House and Estate on the Blue Ridge Parkway. It's now home to the Parkway Craft Center and under the care of the National Park Service.
Wi-fi is abundant at Chetola, but you may find you want to unplug and just soak in the peace. There's no reason to leave the Chetola compound unless you want to. Timberlake's Restaurant offers exquisite meals in a building that once served as the home of J. Luther Snyder who bought Chetola Estate in 1926. He was known as the "Coca Cola King of the Carolinas."
There's also the Headwaters Pub and a full service spa. Enjoy a signature massage or Reiki treatment after a long day of playing in the mountains.
Featured photo at the top of the page: courtesy Chetola Resort.
Editors' Recommendations