It's 8:30am, you're flying Icelandic Air to Paris for business and you've just touched down in Reykjavik's spectacular Keflavik airport. You slept most of the flight from Denver, so there's gas in your tank, you're up to speed for Monday's meeting and you've got an eight-hour layover to kill before your next flight. Thanks to some crafty spending, you've accrued more than enough miles to eat and drink all you like in an exclusive airport lounge, but why do that when, in roughly an hour, for around a hundred bucks, you could be relaxing in the other-worldly blue lagoon or exploring the colorful streets and shoreline of Reykjavik until your Paris-bound flight takes off later in the afternoon.
If given the choice between a half day eating peanuts, sucking down soda, and scrolling Facebook with spotty airport internet access or picking up another stamp on the ole passport, it's always best to set out to see the local sites. Here are three outstanding layover cities that make a half day visit more accessible than a solid airport WiFi connection.
Reykjavik, Iceland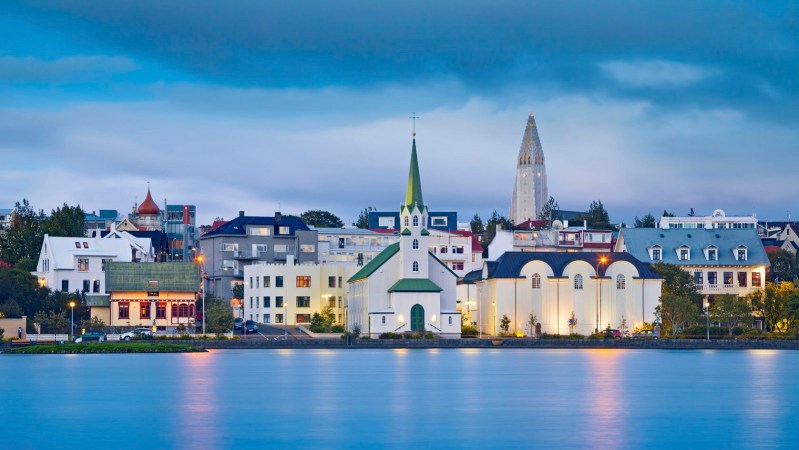 Distance from the airport- 30 miles
Best transportation- There is no public transportation, but Gray Line Airport Express runs to and from Reykjavik's city center hourly in the winter and every half hour in the summer. Cost: $32 round trip.
Things to see- Upon arriving to Reykjavik, one must first make their way to Hallgrímskirkja – or the Church of Hallgrímur. This church, which is part of the Evangelical-Lutheran Church of Iceland rises well above the rest of the city and, for a couple of dollars, offers visitors access to the bell tower. From here, take in sweeping views of Reykjavik's colorful streets and alleyways and the bay and mountaintops beyond the city. From there, explore Laugavegur Street, the city's main shopping drag and once to the water, check out the Harpa Opera House.
If you're hungry, can wait in line, and don't mind withstanding the elements, stop by Bæjarins Beztu Pylsur. The hot dogs at this tiny little stand, with their brown mustard and sweet ketchup, are enough to make you return to Iceland (the waterfalls are great, too). If relaxing and nature is more your thing, rather than head to Reykjavik, catch the shuttle to the Blue Lagoon where you can spend the day relaxing in the warm, healing waters of one of the world's natural wonders.
Amsterdam, Netherlands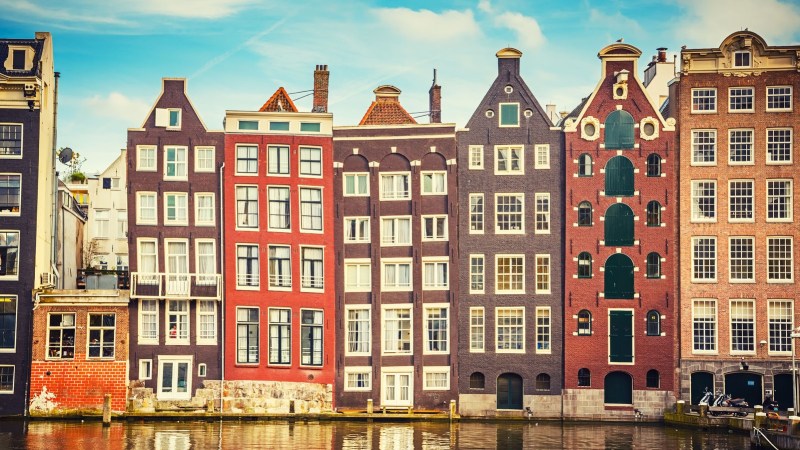 Distance from the airport –Eight miles
Best transportation- For roughly ten dollars, a direct train runs every ten minutes from Schiphol International Airport to Amsterdam's Central Station and is by far the easiest way to explore the city. Taxis are also available for a reasonable fee.
What to do- The quickest way to see Amsterdam is to hop onto one of their popular canal tours. I, for one, typically like to avoid such methods of mass tourist transit, but in this fair city, Blue Boat Amsterdam Canal Cruises is the best way to see the key sites in a time efficient manner. The charming boat ride through Amsterdam's vibrant canals have drop-offs at the Rijksmuseum, the Van Gogh Museum, and the Anne Frank House.
If you'd rather set out on foot, you can walk the streets of the Red-Light District where there are museums in honor of both Amsterdam's sex trade and the hemp and hash industry. Checking out the sites by boat is fun, but if there were a secondary way to see the city, a bike tour is the way to go. No matter how you see the town, if you decide to stop in one of Amsterdam's famed "cafes," just make sure your head is clear enough to get back through customs when you return to the airport.
Dubai, United Arab Emirates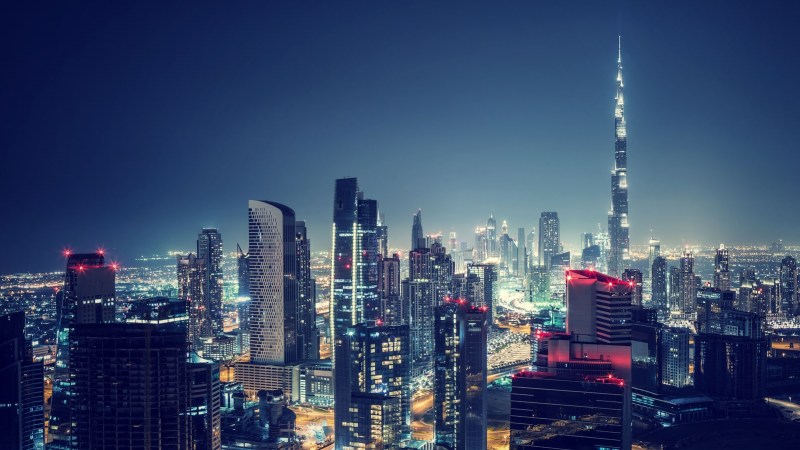 Distance from the airport – Three miles
Best Transportation- Metro tickets can be purchased at the airport and trains run from terminals one and three every ten minutes from 5:50 am to midnight.
What to do- When presented with the opportunity to go to the top of the highest building in the world, you take it. That's why, if you're stuck in Dubai, you go straight to Burj Khalifa. It takes around an hour to get to the top of this 148-story building, with viewing decks on floor 125 and 148, where you look out over the ultra-modern city clear out to the ocean. In the spirit of superlatives, Dubai is not only home to the world's tallest building, but also to the world's largest fountain. Stop by the Dubai Fountain which runs along the edge of Burj Khalifa Lake, is visible from anywhere in the city, and shoots water more than 400 feet in the air.
With the remainder of your time, check out the Dubai mall, which is like a pulsing, frenzied city unto itself. Or, if you want to see A LOT of gold jewelry, head to The Gold Souk in Dubai's old town commercial district. If all that gold builds up an appetite before your flight, Dubai has lots of restaurants to choose from. Thousands. The cuisine in Dubai is most aptly described as an amalgamation of cultures across the globe. That said, Al Mallah Dhiyafha a tasty outdoor shawarma and falafel venue, features some of Dubai's best Arabic and Lebanese food.