Now that the U.S. has opened the doors (mostly) for travel to Cuba, the country is ripe for American exploration. But, the loosened travel restrictions are likely to mean significant changes for the country as it adapts to an entirely new demographic. Here are three of the nation's best cities (that aren't Havana) to see before the tourists get there.
Time Travel in Colonial Trinidad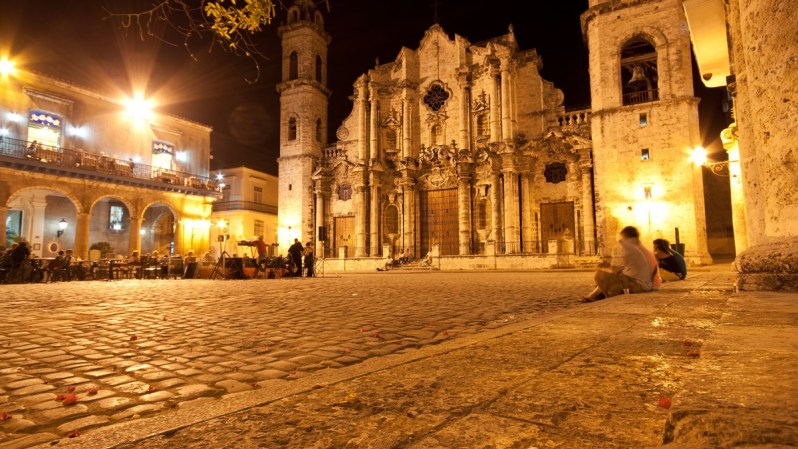 If Havana feels stuck squarely in the 1960s, Trinidad is just plain antique. The city is beset with quaint mom-and-pop restaurants, boldly painted Spanish Colonial churches and homes, and horse-drawn carriages ambling along its cobblestone streets. The vibe, like that found in most Cuban cities, hums day and night with music, singing, and dancing. Peruse in and around Plaza Mayor for the best salsa action or head to any of the nearby clubs for traditional Cuban bands nightly. Once you've had your fill at street level, head to the rooftops. Vista Gourmet, in particular, offers a terrace with sweeping views over the city's endless red-tiled roofs — it's the perfect place to enjoy the appetizer and dessert buffets and a free sunset cocktail. A well-trained staff is also on-hand to offer consultation for cigar purchases from their humidor.
Salsa and Son in Santiago de Cuba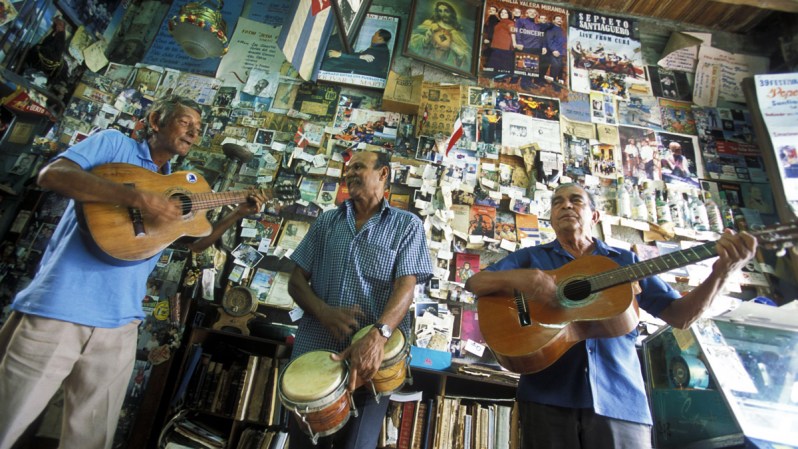 Santiago de Cuba feels worlds away from the capital city Havana — not just geographically, but culturally. Indeed the city's location in the southeastern part of the island means that it draws healthy doses of cultural inspiration from the islands of the Caribbean. The city hosted many Cuban firsts, including Don Bacardí's first rum factory, the initiation of Castro's revolution, and it's ground zero for every manner of Cuban music. Like downtown New Orleans, it feels like the people of Santiago de Cuba never stop singing and dancing. Visitors should head to Casa de la Trova — a local institution that's been the city's hub of all things music for more than 50 years. From afternoon until well after midnight, it's a nonstop parade of salsa and son.
Relive the Revolution in Santa Clara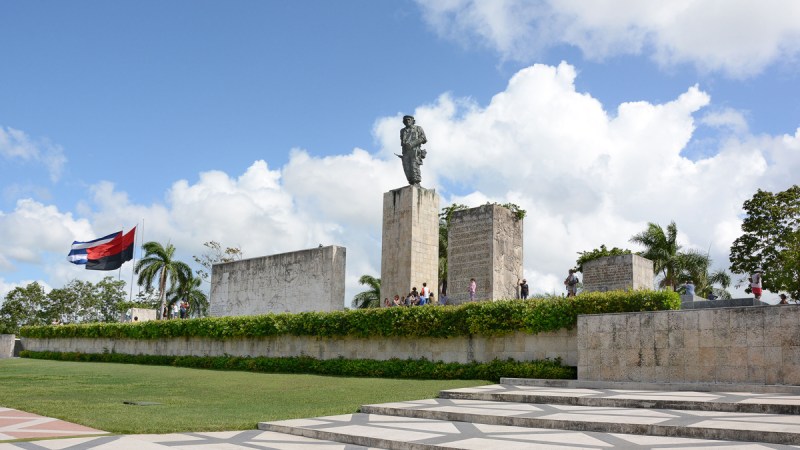 No Cuban city pays greater homage to Argentine guerrilla Che Guevara than Santa Clara. Around every corner, travelers will find museums, monuments, and statues that honor "El Che." The revolutionary spirit lives on to this day in the form of a vibrant and creative youth that continues to feed the country's burgeoning arts and culture scene. For a slightly adventurous diversion, head to the 579-foot peak at Loma del Capiro for fantastic views of the city. Not surprisingly, the site was also of critical importance for Che Guevara during the '58 battle for liberation. The city's location in the dead center of Cuba also makes it an ideal base to explore the surrounding area.