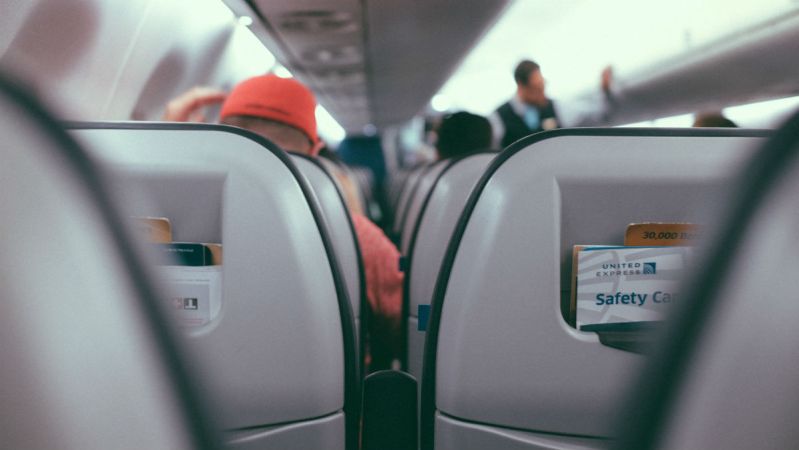 Hotels are never fully occupied, "sold out" concerts are often full of vacant seats, and car rental lots are rarely empty. Thankfully for last-minute folks like us, there's Hotwire, StubHub, and Priceline, respectively. However, until recently, no one had yet figured out how to unload unsold airline seats at the last minute. Enter Air Ticket Arena.
The premise of U.K.-based Air Ticket Arena is simple: to provide last-minute fliers the option to bid on unsold air travel. Taking part in the site's auction process is straightforward. Simply download the free mobile app (currently Android-only) and register for free. After initial verification, you're ready to bid. Select your departure and destination cities, your travel dates, and the number of tickets you'd like. You can optionally select specific airlines you'd prefer to fly, if any. Lastly, you'll confirm how much you're willing to spend on each ticket (prices are in euros, so remember to convert to U.S. dollars if that applies to you).
The only caveat is that you must bid within 14 days of your date of departure. The service also only works for trips which are 14 days or less in length. But who in the States is getting more than two weeks of vacation nowadays anyway?
Approximately 48 hours before your flight's scheduled departure, the airline will determine the number of unsold seats and the rock-bottom price they're willing to accept for each. If your maximum bid meets their minimum sale price, you're in. You'll be automatically confirmed on that flight and receive an electronic ticket via email. Just keep in mind that you likely won't be earning any frequent flier or status miles for any flights booked through Air Ticket Arena.
Half-empty planes — or, in some cases, fully empty planes — are not uncommon, yet airlines are stubborn about not undercutting themselves. It seems like a matter of willful pride that they've been happy to fly with empty seats rather than auction them off to the highest bidder. Until now.
Air Ticket Arena is available primarily through a free Android app and, secondarily, through a web-based interface. Be warned that the entire process feels a little "half-baked." Nevertheless, we're pretty stoked that mainstream airfare auctions are finally on the horizon.
Editors' Recommendations