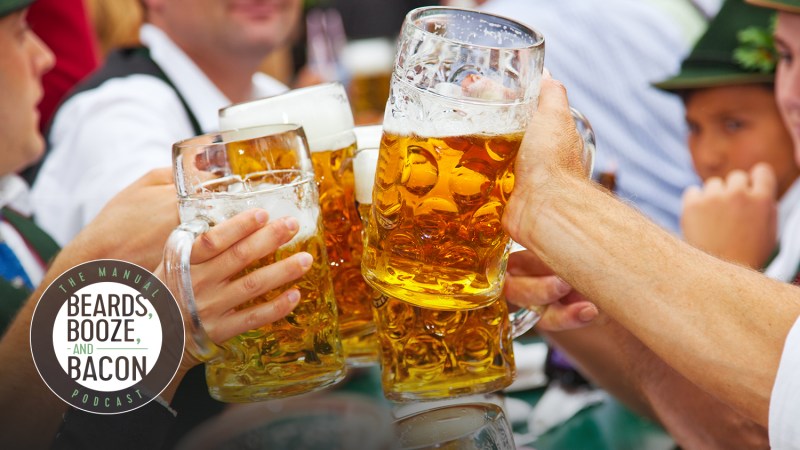 All of your questions are answered by Sam and horrible mispronounced by the other two. After chatting about some of the best places to celebrate Oktoberfest outside of Munich — the festival has truly become a global phenomenon — Nicole hits the boys with some Oktoberfest facts and forces them to compete in a short round of trivia. Who won? (Hint: It was the only person who can say Reinheitsgebot correctly.)
The Manual crew has also decided that we should probably host our own Oktoberfest. While it most certainly will not happen, if it did, our festival would have weiner dogs racing on horses. If you're confused, you'll have to tune in to figure out what we're talking about.
And if you have a question for The Manual podcast folks, or if you'd like to share how you're celebrating Oktoberfest, give us a shout at podcast@themanual.com — we're always around! Be sure to follow us on Facebook and Twitter and keep an eye out for our weekly podcast polls so you can join the discussion.
Further Reading
Editors' Recommendations