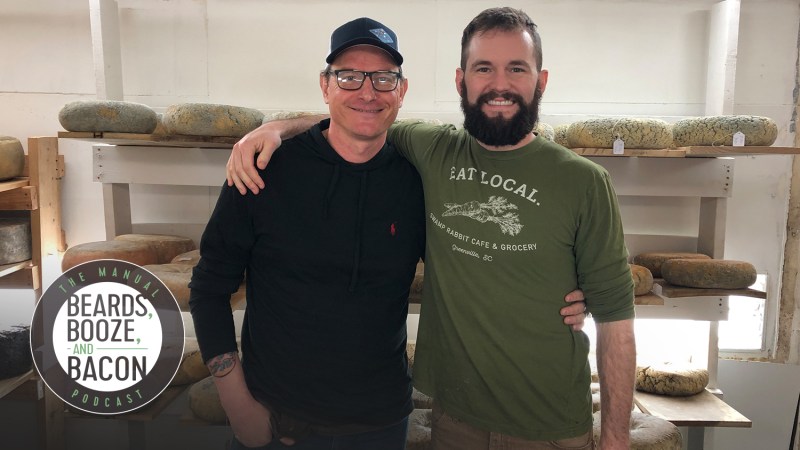 For this week's episode of Beards, Booze, and Bacon: The Manual Podcast, the round-table — food and drink editor Sam Slaughter and the inimitable host, Greg Nibler — is joined by the owners of Blue Ridge Creamery, Christian Hansen and Charles Laprade.
Cheese is a wondrous thing, we all know that — but how is it made? Sure, it starts with milk, but what then? Hansen and Laprade explain what it means to make cheese (and how they got into making it), in addition to all of the different permutations possible. Did you know that you could wash cheeses in things other than salt water (did you know that you had to wash some cheeses in salt water)? Finally, the group discusses how to taste cheese and what to look for if you're trying to seriously evaluate cheese.
If you're a regular listener and a fan of Slaughter's puns, this is a grate episode for you. Don't worry, all of the puns are pretty gouda. What we're trying to say is this is nacho normal episode.
By the end, if you decide you want cheese by the end of the episode, you're in luck — if you visit Blue Ridge Creamery online and type in MANUAL you'll receive 20 percent off your order.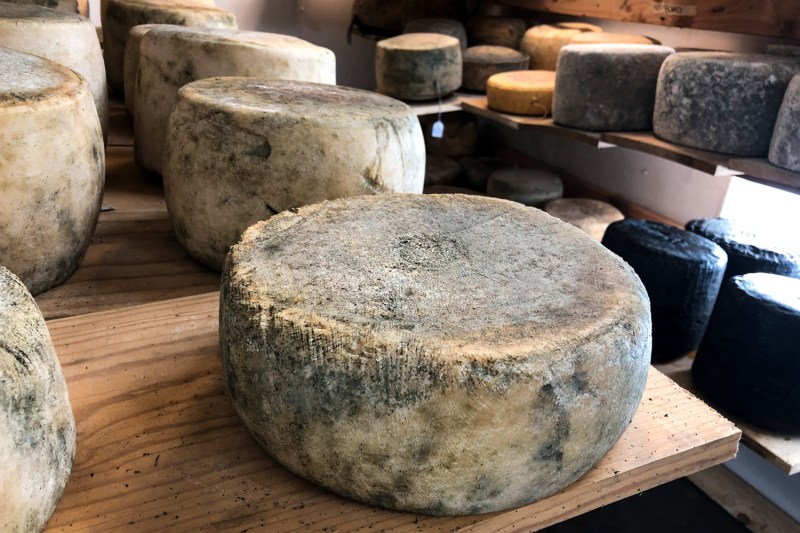 Have a favorite kind of cheese? Know something we don't? If you have a question or comment for The Manual podcast crew, give us a shout at podcast@themanual.com — we're always around! You can follow us on Facebook and Twitter. Make sure to subscribe and rate on your favorite podcast app, too!
Further Reading
Editors' Recommendations