The ripple effect caused by coronavirus is unprecedented and, at times, feels downright apocalyptic. One day, subways are packed and bands are touring. The next, entire office buildings are abandoned and the streets eerily in quiet.
The overall effects of the virus are still well ahead of us. In short, things will get worse before they get better. Elderly people and the global economy are especially vulnerable, but we'll have to wait and see how things shake out.
In the meantime, it's fascinating to examine what COVID-19 has done to the sporting world. A virus grew into a pandemic and along the way managed to pull the plug on just about every competitive event out there.
For more information about COVID-19, please visit the websites of the Centers for Disease Control and the World Health Organization.
The Build-Up
Prior to March 12, 2020, when every major league in the states and beyond decided to call it, less drastic measures were at play. In Europe, soccer matches unfolded before empty stadiums. Beyond the 22 players and a few officials on the pitch, there wasn't another soul on the grounds. It's a sobering sight in soccer especially, where fans are extremely animated, waving flags and engaging in songs from kickoff to the final whistle.
It wasn't an entirely unfamiliar picture. Regrettably, some of Europe's largest clubs had already been forced to play in empty arenas due to racist chants by their supporters. But when the virus started to take a firm grip on Italy, it quickly became the protocol. From a fan's perspective, the timing was far from great. Many of Europe's top leagues, like La Liga in Spain and Serie A in Italy, were in the middle of heated final stretches that would determine who would be champion and which teams would be relegated. On an even bigger scale, the Champions League was entering the quarterfinals stage and people are already chatting about the European championships, scheduled for the summer.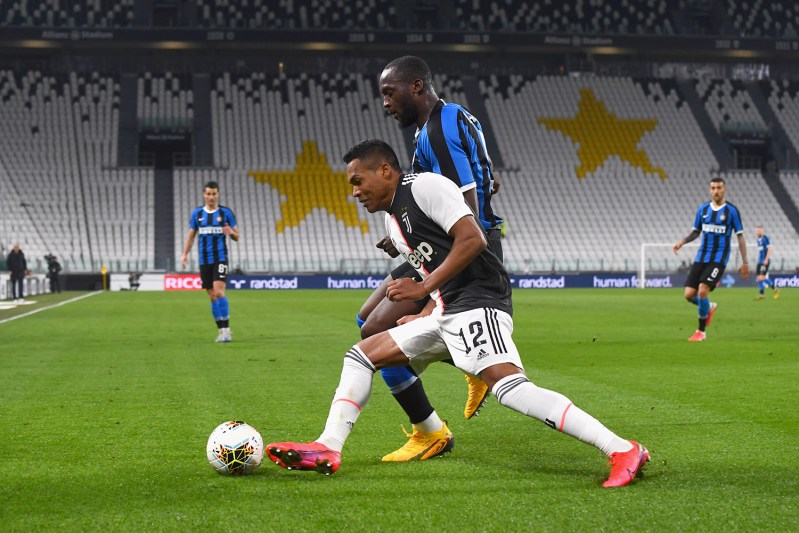 To be frank, there was something incredibly intriguing about watching some of these fan-less games. Juventus vs. Inter Milan was one of the matches of the year thus far, with real Scudetto (the Italian league trophy) implications. Just seeing and hearing the players felt weirdly intimate, like a private performance just for you, the viewer self-quarantined at home.
Forgive me as I go out on a sappy limb here: Just as crises like COVID-19 have a bizarre way of bringing people together (in spirit, anyway), they also have a way of whittling sport down to its bare purpose and simplest joys. Sure, there were goals, masterful passes and perfectly-timed tackles in that Series A match. But I was drawn to the instructive shouts from the goalkeepers, the wisdom offered by managers, and a level of play that had every right to be lesser given the bizarre climate but was just as entertaining and focused as ever. They were playing, it seemed, for the sake of playing.
Game Over
It wasn't long until cases grew, absurd travel bans were put into place, and world sport threw in the towel. March 12 was supposed to be a wild day that would help shape March Madness, the NBA playoff picture, and the early momentum of the MLS season. Instead, ESPN's homepage was an exhibition of cancellations, postponements, and shut-downs. By the end of the day, every major tournament and league vanished.
These weren't just precautionary measures, it was far too late for that. Major organizations were reacting to actual cases, from members of the Utah Jazz to Arsenal managers. One of the last to call it quits was the NCAA and its beloved college basketball tournaments. You could imagine the uncomfortable meeting rooms where executives tried to twist common sense into allowing the show to go on (and flood the reserves with advertising dough and ticket revenues).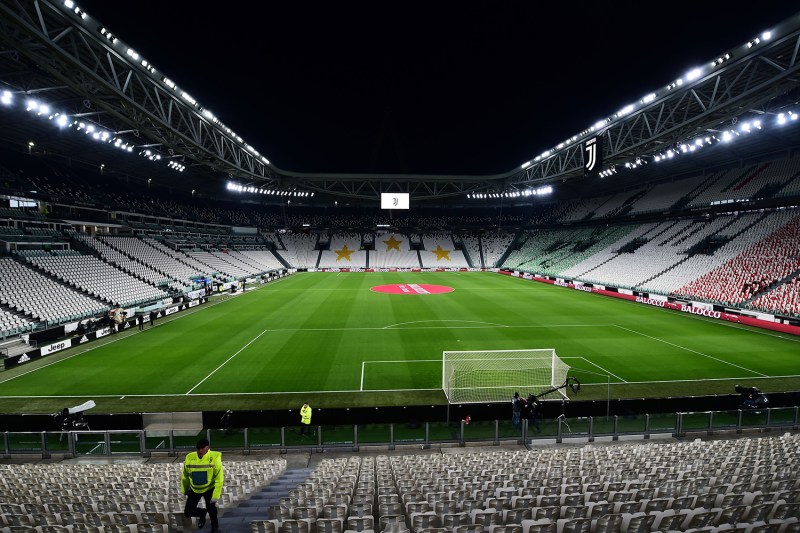 March feels much quieter this year, for a slew of reasons: Lebron James may have to wait until summer to battle for his first title with the Lakers, if at all. Juventus may or may not win its ninth consecutive domestic title. And there are no brackets or cinderella upset stories. Losing March Madness feels like an especially large loss given the tournament's inviting nature. Its entertaining mix of no-name schools, weird mascots, inevitable upsets, and high-energy crowds appeal to more than just sports fans.
So many questions linger: How will teams bounce back from such extended breaks? Will the Olympics occur? Will we lose any prominent athletes, coaches, or owners to the virus? How much is world sport at fault, given its tendency to brings tens of thousands of people together for matches, games, and tournaments?
It's Just Sports
Sports have stalled because health is more important, there's no debating that. It's just interesting that the whole thing can turn off so quickly, with the flip of a switch. Diehard fans all over the planet are learning the hard way not to take their favorite sports and players for granted. That sports are not a necessity, but a likable privilege often thrown at you several games or leagues at once, screened simultaneously at your favorite bar.
Athletes always want to play but it's hard to imagine that playing before zero fans is ever preferred. While the soccer games in empty stadiums had a certain appeal, they also came across as dystopian. Imagine playing in a bowl of 50,000 empty seats knowing in the back of your head that millions are still watching from home. It's a weird juxtaposition that feels almost like gladiator matches of ancient Rome, turned inside-out. The psychology at play must be distracting.
If you're able, be active while the sporting world is not. Take solace in the fact that it's not permanent. While you're reduced to watching vintage hoops games or Leo Messi's best goals thus far on Youtube, take the occasional break and go play yourself. Even if you're avoiding group activities and indoor environments, as you wisely should for a while, there's plenty of solo enjoyment to be had just knocking a tennis ball against a wall, shooting free-throws in your driveway, or jogging along a trail.
Editors' Recommendations