There's something magical about camping — leaving the modern buzz behind and surrounding yourself with the serenity of nature. As calming and centering as a trip into the great outdoors can be, preparing for a camping trip is a bit of a to-do, especially if you don't already have a collection of go-to gear. You might feel like you need a camper to sleep in, a truck to haul your gear, or a super-secluded site in the middle of a National Park to embark on a genuine camping trip. But with the right set-up, you can camp just about anywhere you can park a car, and Tepui will get you there faster and easier than anything else.
Tepui's been at this outdoor adventure gear thing for a while and they haven't stopped expanding their product line since they started. In fall 2018 and spring 2019, the brand is introducing four new additions, each with its own set of features designed to get you out of the house, up off the ground, and into the big wide world outside.
Low-Pro Tent – $1625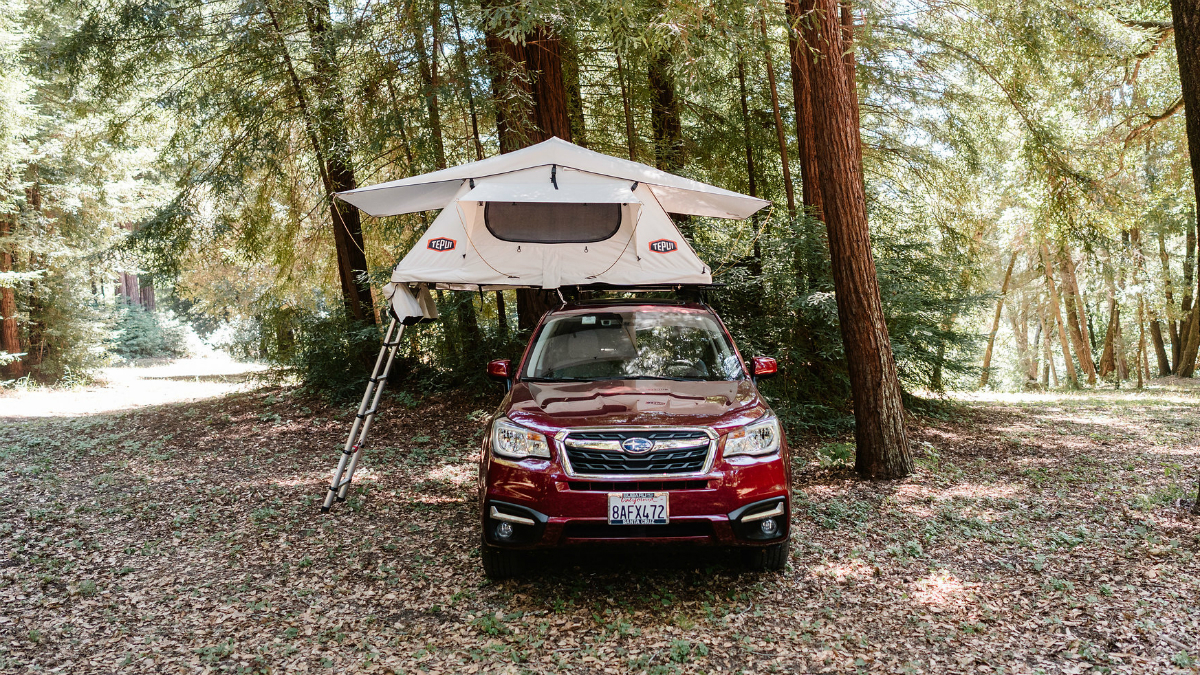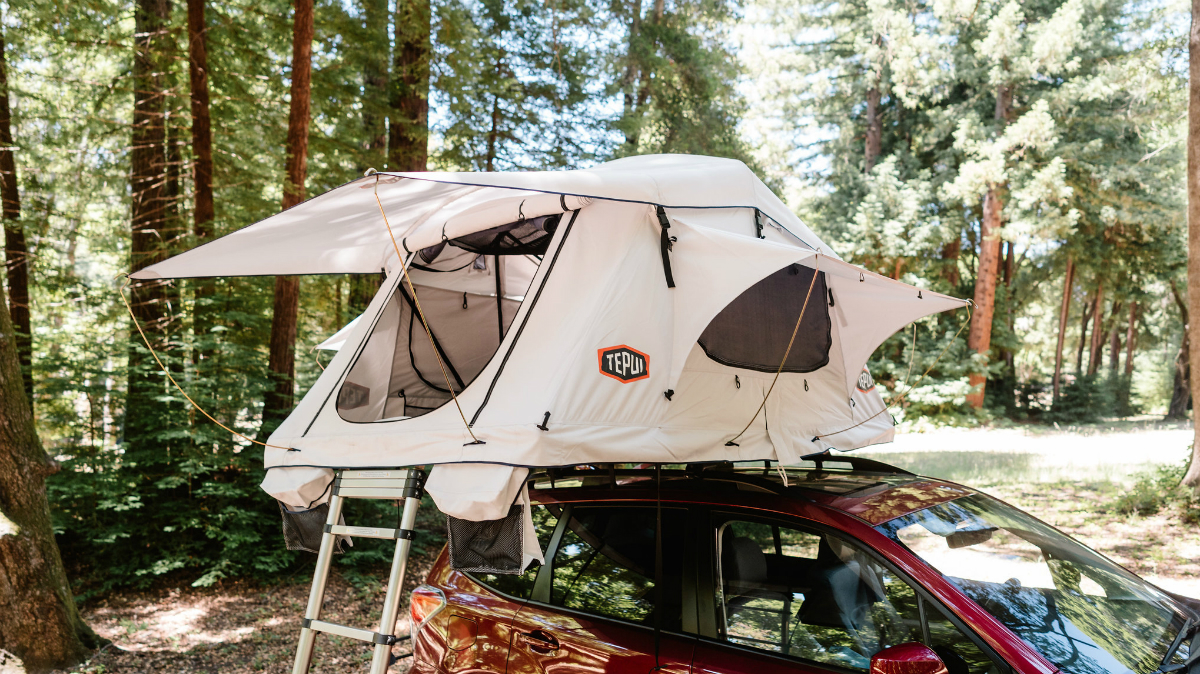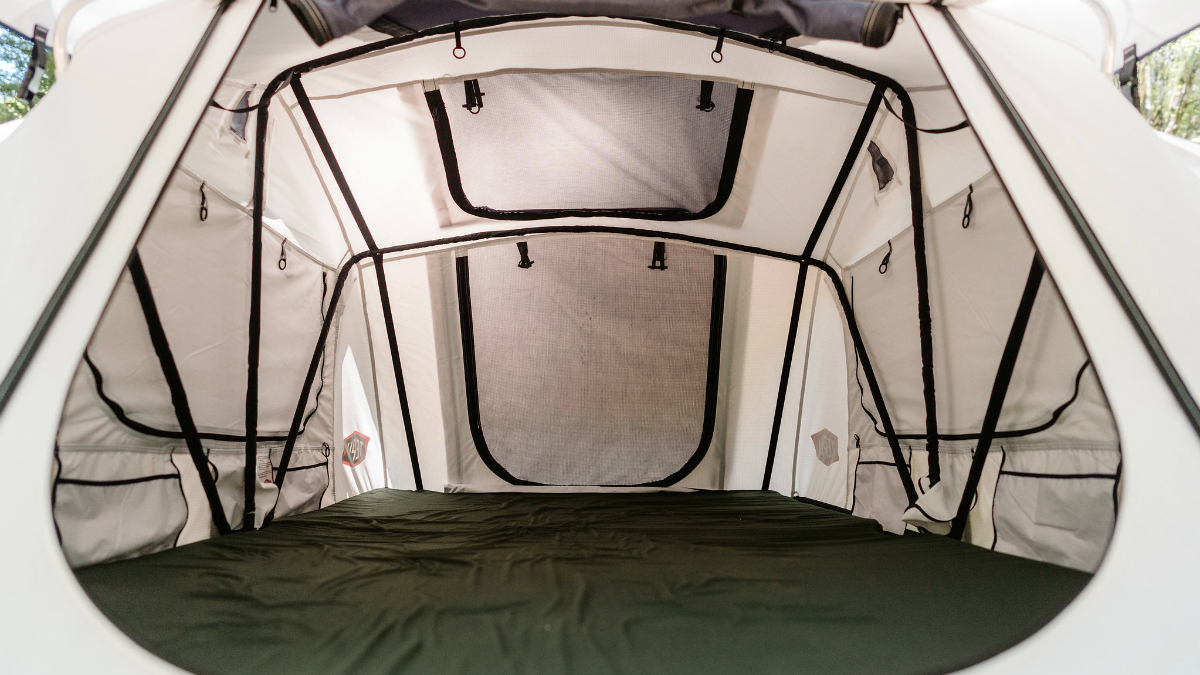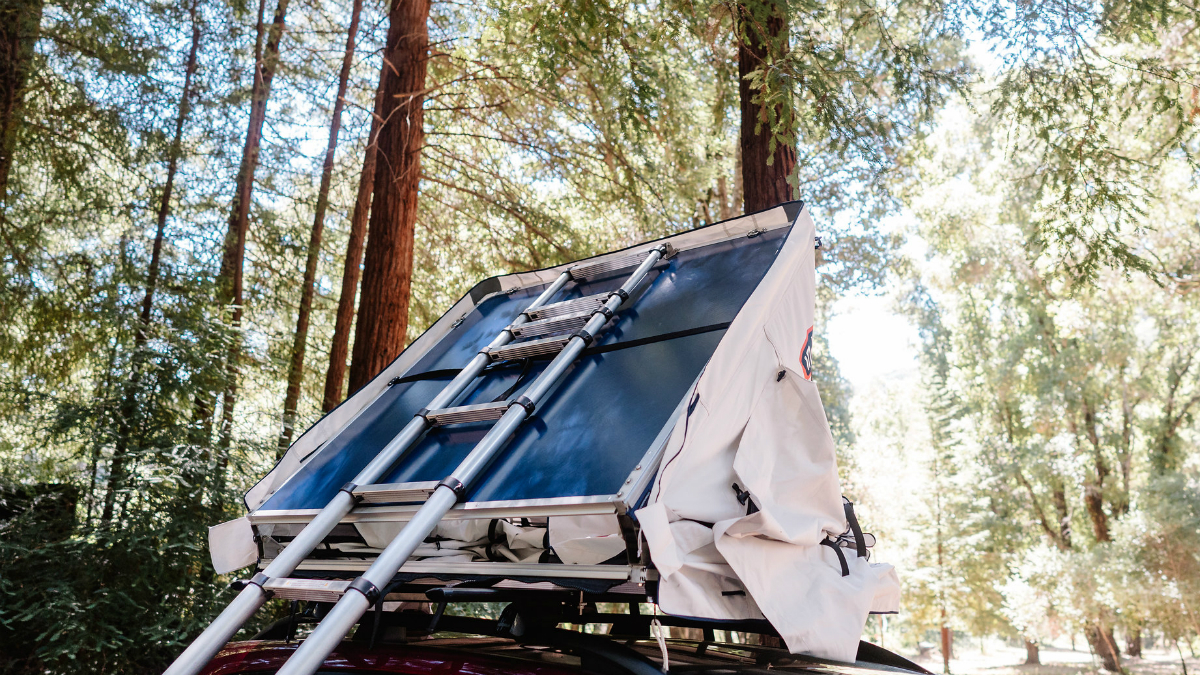 The new Low-Pro Tent is all about a low profile (hence the name) that doesn't sacrifice space, comfort, or utility. As the lowest profile rooftop tent available on the market, the Low-Pro is sleekly designed with a curved canopy that looks and feels aerodynamic but leaves enough interior space to sleep up to three people. The framework is built with Tepui's TEC composite, which is created from powerfully durable thermoplastic materials that are 100% recyclable. The entire 3-person Kukenam unit weighs in at only 120 lbs — a full 10 lbs down from similar tents — and fits neatly on the top of your vehicle so you can pop it open and sleep under the stars wherever your wandering heart takes you. The tent will be available fall 2018.
Tepui HyBox – $2800 (Available Fall 2018)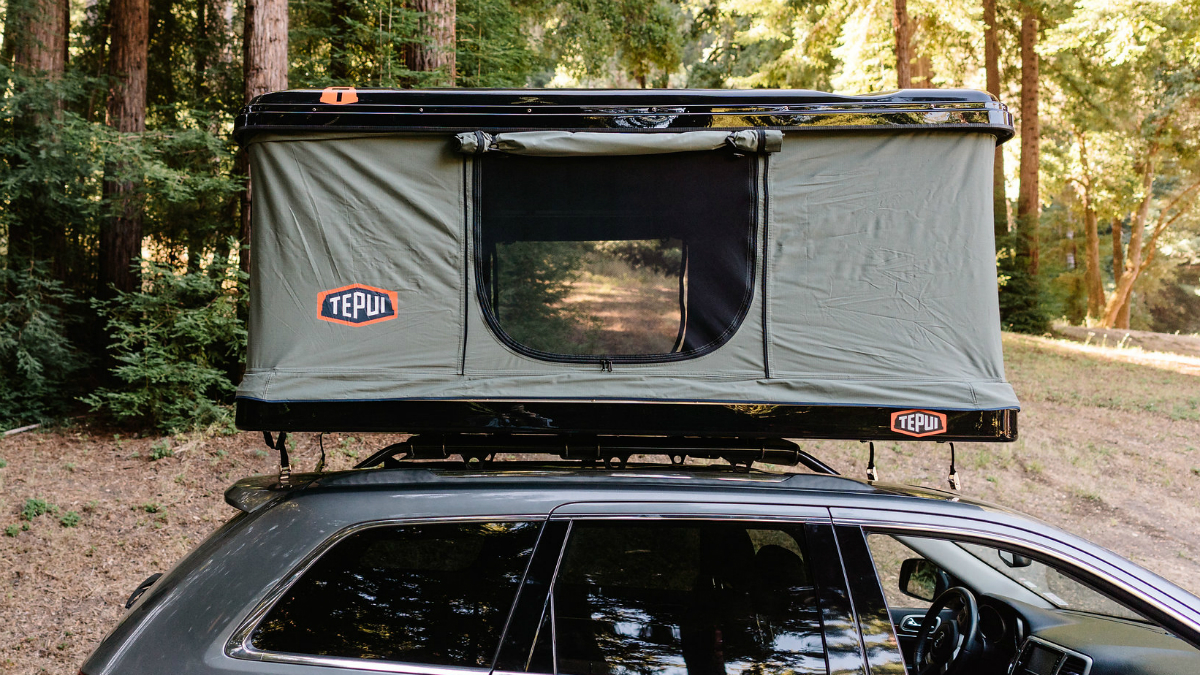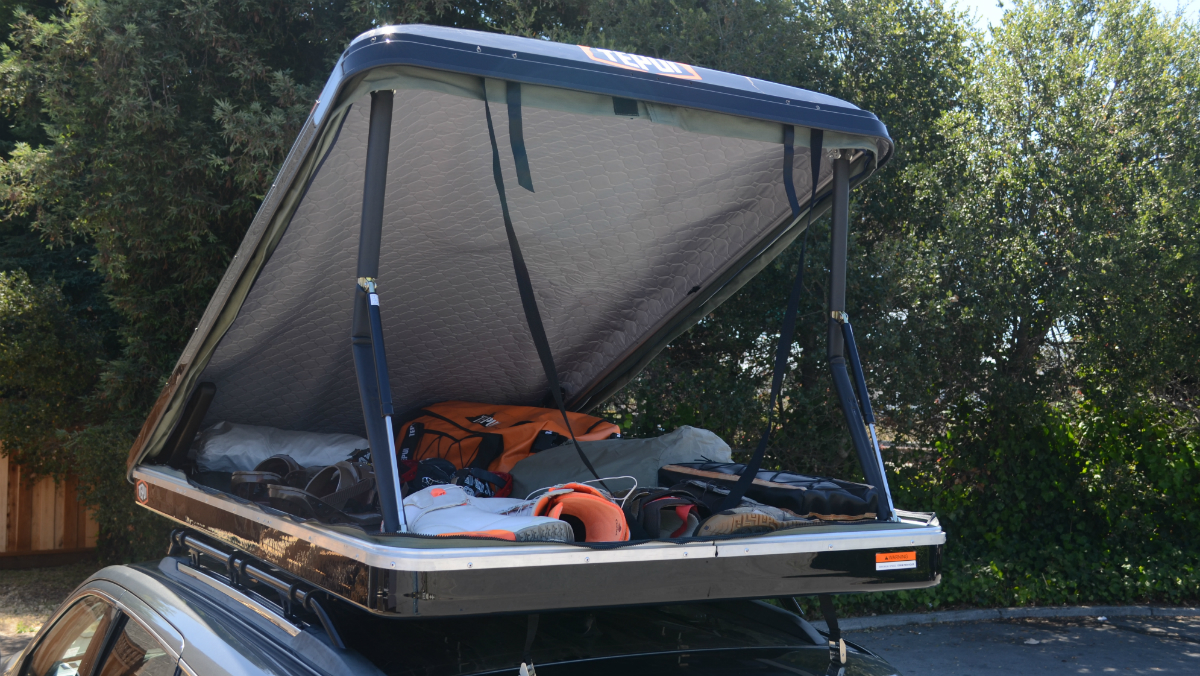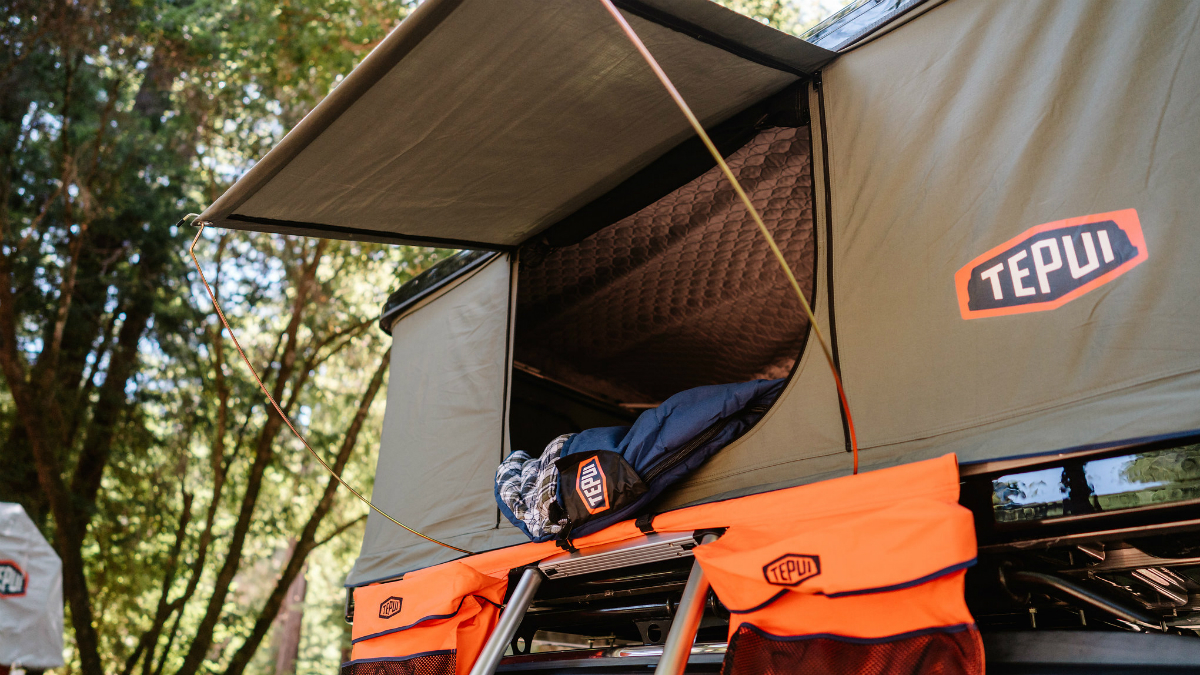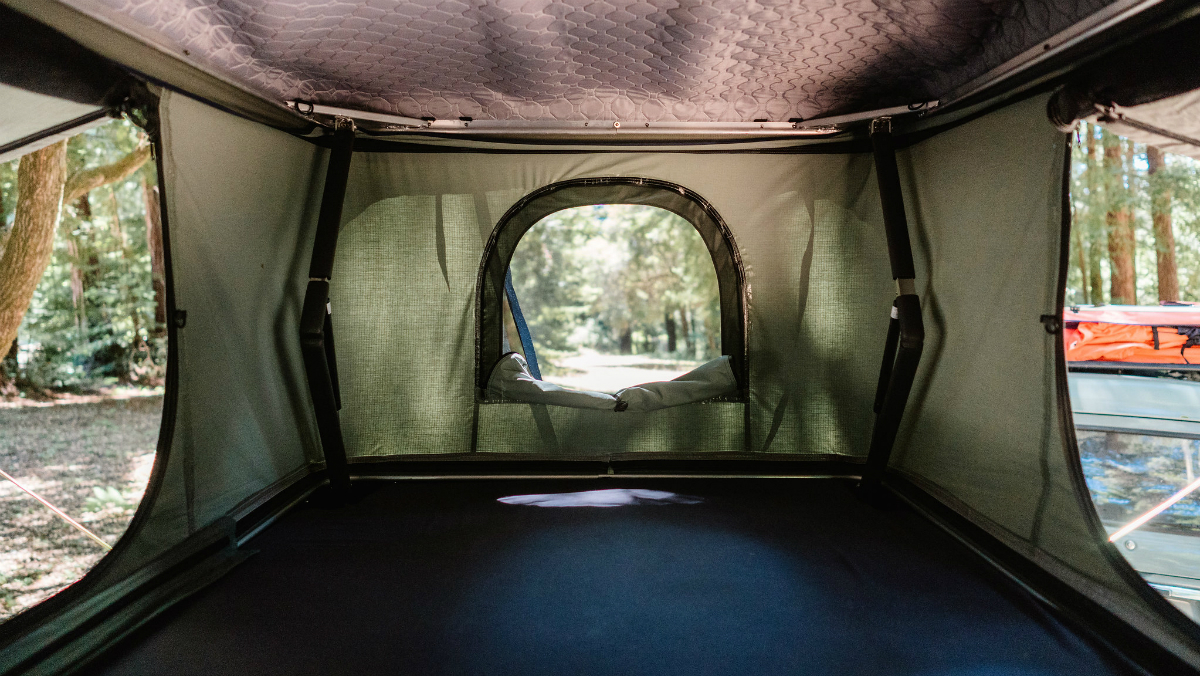 While the Low-Pro outperforms competition in slim size and sleek design, the HyBox shines in multi-functionality. A rigid ABS exterior offers reliable protection for the interior compartment that's built to house all your gear while actually on the road, with enough space to accommodate must-haves for multiple adventurers. At first glance, you'd never expect that the HyBox also expands out into a plush rooftop tent – it's so slim and unobtrusive that it practically blends in with your vehicle's roof. But expand it does, and effortlessly so at that. The HyBox is equipped with hardware designed to make opening and closing it a breeze. If you've got gear to haul and an itch for outdoor slumber, it's the best of both worlds. The tent will be available fall 2018.
Tepui Camp Lounge – $295
Between the Low-Pro and HyBox, you've got your quarters covered, so let's talk gear. Before you climb into your tent for the night, you'll need somewhere to kick your feet up and enjoy the scenery. There's no way Tepui's gonna leave you hanging, so they're introducing the Tepui Camp Lounge, a four-piece lounge area all packed neatly into one portable bag. The set comes with two reclining chairs and one double-wide chair, all equipped with drink holders and mesh back panels for ventilation. The kit is completed with an adjustable height table that has telescoping legs and self-stabilizing feet, so it's easy to set up on uneven ground. The Camp Lounge will be available both as an all-in-one kit and as separate pieces that you can purchase individually. The lounge will be available spring 2019.
Tepui Kitchen – $265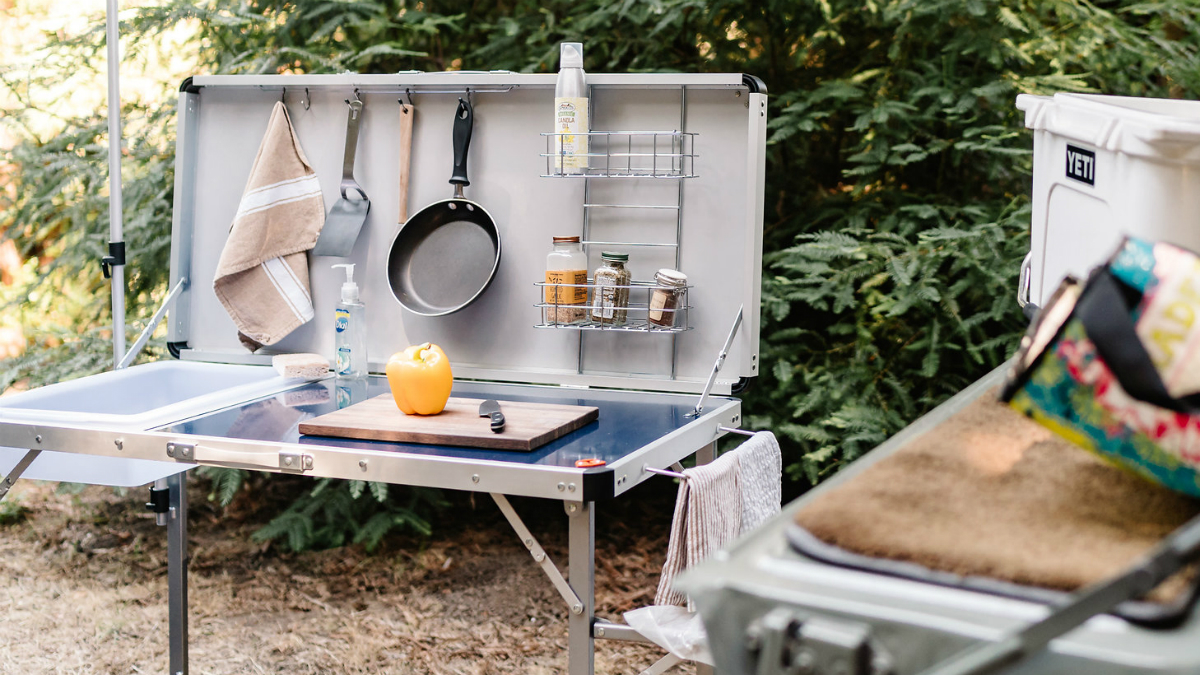 Of course, what could be a better use for that Lounge table than enjoying some delicious campfire food? Tepui's new Kitchen is a two-piece set made from lightweight aluminum that makes cooking and cleanup so much easier. A prep station comes equipped with a washing basin, hooks for all your cooking tools, a towel rung, a lantern pole, a trash bag holder, and removable shelves so you can slice, prep, store, and clean with the kitchen comforts you miss from back home. Also included in the set is a cook station with wind-block panels and a built-in shelf where you can set up a portable cooktop and store dishes and other necessities. Both pieces are built with lock-open functionality, so they remain stable while you work, and when you're done they fold up into a slim carrying case for storage and transportation. The kitchen will be available spring 2019.
Editors' Recommendations