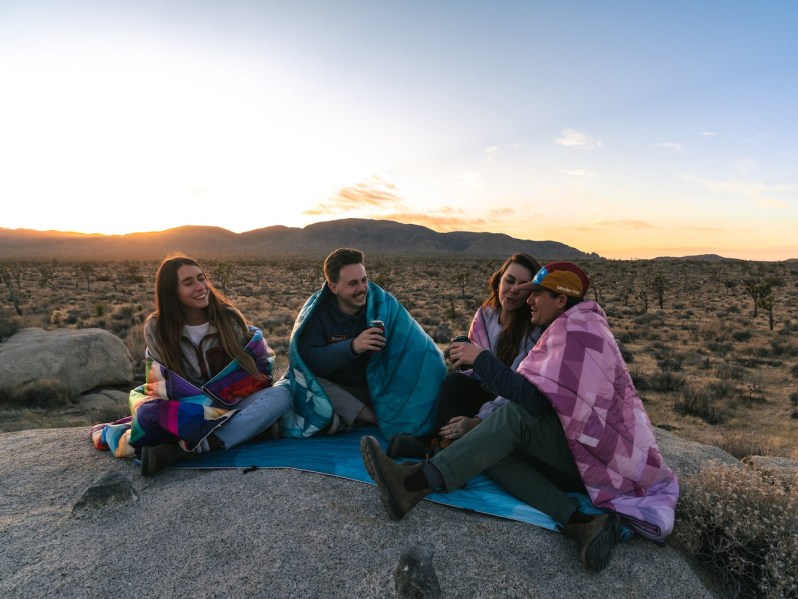 This content was produced in partnership with Rumpl.
Besides bundling up in warm clothes and jackets, the best way to get your body warm is to cover yourself in a cozy blanket. But not all blankets are created equal, and more importantly, not all blankets are meant to be used outdoors. Why does that matter? Because if you're adventuring, whether exploring a national park, camping in the wilderness, or just taking a road trip, you'll need a blanket that can withstand the conditions. Rumpl offers blankets you can use everywhere, and they do mean everywhere. They're weather-resistant, durable, and extra cozy with soft materials that feel great, but also they're light and packable, perfect for stuffing inside your day bag or hiking packs.
Right now, Rumpl is running a 25% off deal site-wide, which includes free shipping. That means you can grab the original puffy blanket for $94, normally $125. Or, the gorgeous original puffy blanket for $94, normally $125. Of course, those are just a couple of Rumpl's wonderful everywhere blankets, and you should definitely take a peek for yourself to see what else is available. Hurry though, the event is only going to be available until May 30.
Why You Should Buy a Rumpl for Your Next Outdoor Adventure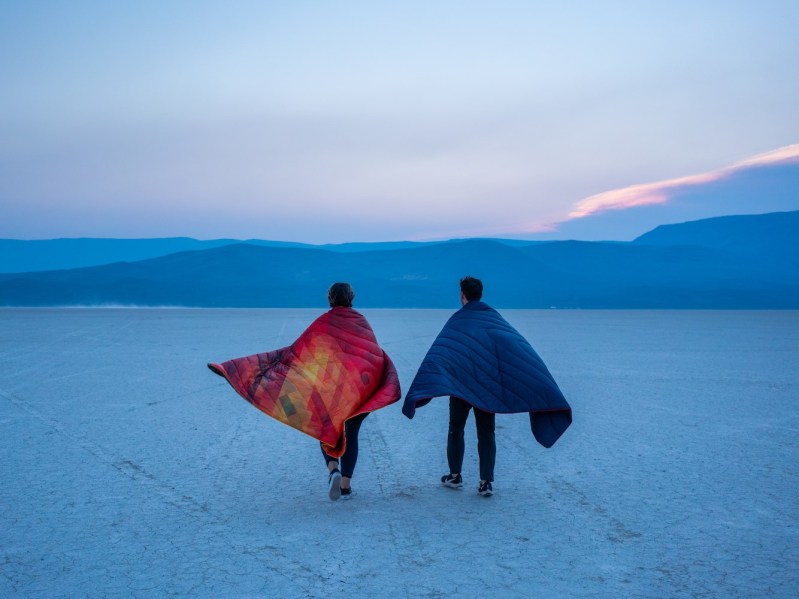 Great at the beach, great in the dirt, exceptional at keeping you warm, these aren't your average blankets. A Rumpl is made with recycled materials, and designed to be weather resistant and durable, safe for use virtually anywhere. The 100% recycled 30D ripstop polyester fabric on the exterior withstands snags, tears, and rips, and provides ample protection against the elements. Moreover, the insulation is warm, cozy, and protective for your body.
But even so, every Rumpl is still incredibly portable and lightweight, exactly what you'd want while trekking the great outdoors, trail or no trail. Everything you put in your pack needs to be calculated, and shouldn't weigh you down. A Rumpl blanket will never do that. They even come packed in a small sack, so they're easy to fold up and stow when you're all done and ready to move on.
Water-resistant, durable, and cozy, they also feature a host of beautiful designs and unique artwork. Rumpl artists collaborate on a bunch of other gear too, such as towels, blankets, everywhere mats, and much more. So, you have the option to grab matching gear to start a collection of outdoor accessories for you and your loved ones.
From May 19 until May 30 you can enjoy 25% off sitewide at Rumpl, including all of its outdoor blankets. Now's an excellent time to grab them so you're all ready for your next outdoor adventure when the time comes! If you're not a big trekker, don't disregard the blankets. You don't even need to go on crazy trips to benefit, they would make excellent blankets for movie nights or date nights in the backyard!
Editors' Recommendations