The company is called Raptorboats and the product name is the Raptor Platform. The name is wild. The product? Even more outlandish.
Let's cut to the chase and take a look at a floating platform that is half boat, half home, and entirely magnificent.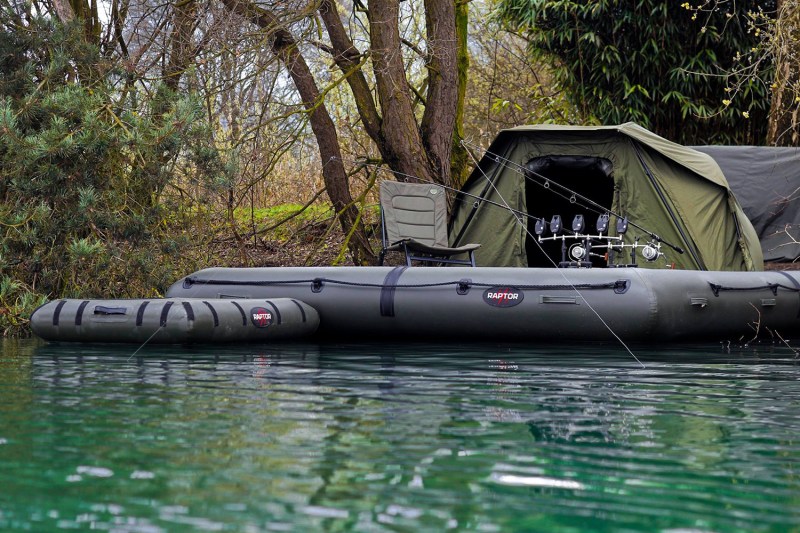 Crafted originally as a floating fishing platform, this mini-island-sized buoy could easily be put to work in a variety of ways. Think inflatable houseboat, portable dock, zombie apocalypse safe haven, and, sure, a floating fishing platform.
This floating platform is half boat, half home, and entirely magnificent.
These "boats" have a simple construction and can be inflated and deflated for ease of transport, allowing it to fit in almost any truck bed or larger vehicle. The design is pretty basic: it's a large, square tube perimeter connected with air decks in the middle that are extremely durable and can hold up to 3,500 pounds, which is more than enough to carry you, your friends, your brew, and your gear. The platforms come with multiple D-rings that can be glued in any configuration to strap down a tent, pop-up, or cooler (many of which Raptorboats offers — tents, dry bags, fishing accessories, even motors).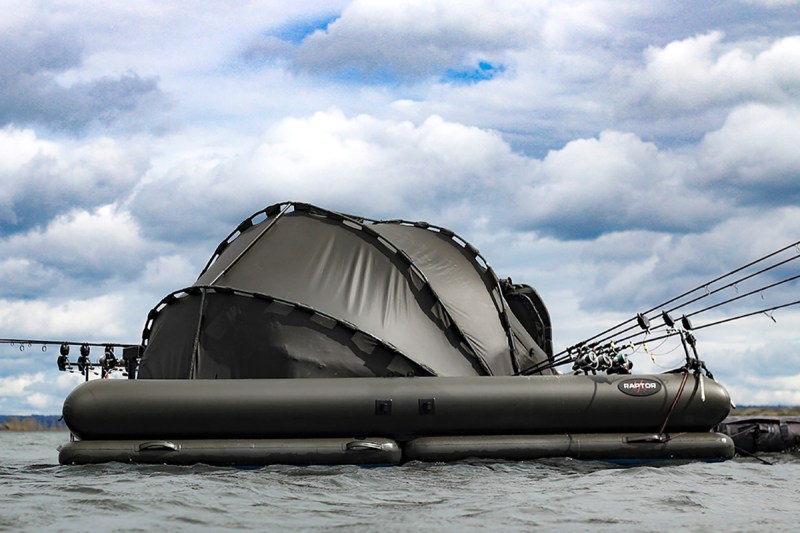 The Dutch brand, Raptorboats, offers the platform in three sizes: medium (11 feet by 9 feet), large (15.5 feet by 11 feet), and extra large (16.4 feet by 16.4 feet). Between these options, the price tag for the Raptor Platforms runs from about $1,530 to $2,840.
Apologies to those that are landlocked, but if you're lucky enough to live near a body of water, take a look at the Raptor Platform. For more info and photos, check out Raptorboats' Facebook for details in English.
For those who are looking for something more recreational, Tentsile, the outdoor brand known for its suspended tents, now offers a floating option that doubles as a stand-up platform and hammock-like tree tent
Article originally published April 22, 2017.
Editors' Recommendations