The Appalachian Trail may not be the longest long-distance recreational trail in North America, but it's certainly the most iconic. Thru-hiking its 2,200 miles from Georgia to Maine typically requires six to seven months. But, one Seattle man just smashed the existing Appalachian Trail record by tackling the entire length in just 45 days.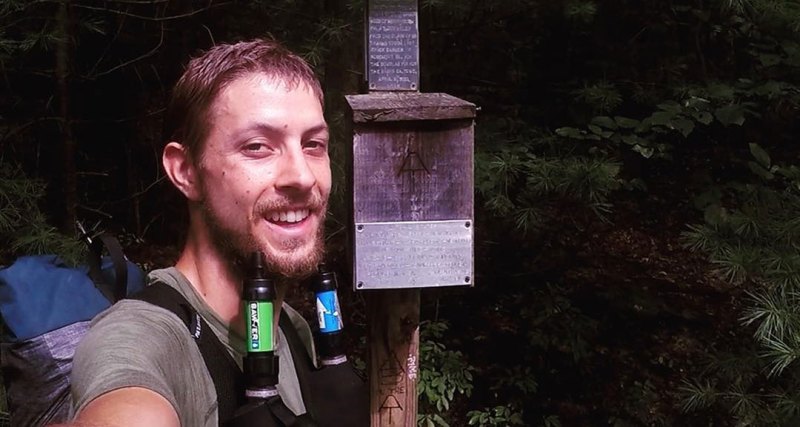 Last week, 26-year-old endurance athlete Joe McConaughy summitted Mount Katahdin (with the Instagram photo to prove it), marking the completion of his month-and-a-half-long journey. For south-to-north thru-hikers, the Maine mountain is the northern terminus of the iconic trail. The photo was the last step of a grueling trek where he averaged 48 miles per day for six-and-a-half weeks straight. Along the way, McConaughy — known on the trail as "Stringbean" — tracked his journey via GPS. Via his waypoints and regular Instagram updates, his record-setting time was verified by Peter Bakwin of the Fastest Known Time web board. Since there is no sanctioned body for keeping records set on the AT, it's the next best thing.
Stringbean fueled his days by consuming up to 10,000 calories every 24 hours. He noted that "eating was a part-time job" that involved downing 200-300 calories every hour. There were a few breaks along the way, but at night and during what little down-time he found, he ate. There were plenty of other challenges, of course. Wildlife — including rattlesnakes, bears, and tons of insects — was ever-present.
McConaughy's biggest hardship proved to be injury. Maintaining an almost inhuman pace took a huge toll on his body. Midway through the trip, he notes that his knee swelled up to the size of a watermelon and he took a wrong turn in the White Mountains; both instances threatened to derail his record-setting hike. In an interview with Runner's World, he recounts numerous other injuries to his hamstrings, ankles, and calves, plus insect stings and even rhabdomyolysis, an awful side effect of extreme running when muscle tissue begins to break down and release damaging proteins into the blood.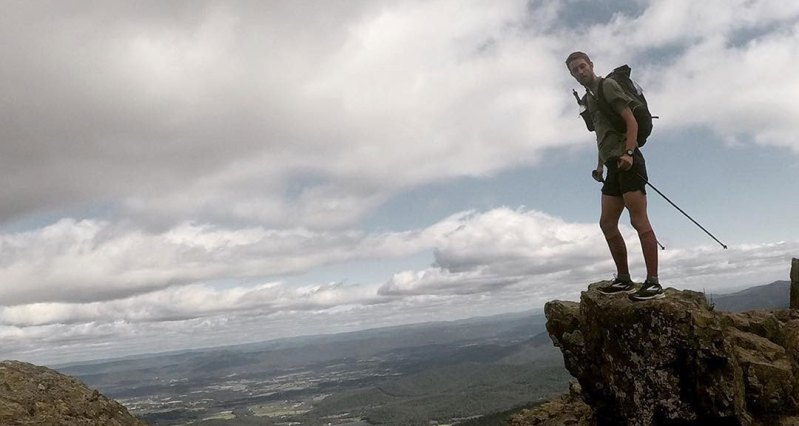 The inspiration for McConaughy's journey came after he set the supported speed record for hiking the 2,660-mile Pacific Crest Trail. Like many extreme athletes, he couldn't help but wonder what was next. The AT seemed like the next logical step. So, he went on to train by running ultramarathons, including several 100K and 50K races (which his friends documented in this short film), and hiking hundreds of miles in Canada's rugged Banff National Park. He notes, however, that none of this fully prepared him for the AT's brutal terrain.
His ascent of Mount Katahdin included a final, 110-mile slog. Battered and bruised, he summitted the peak to find that the 37-hour push "included some of the happiest times for me. I did some of my best running then."
Editors' Recommendations