Most modern humans grow up without ever truly seeing the night sky, at least not like our ancestors did. The worldwide population explosion and the dramatic rise in light pollution are literally blanking out the stars. Thankfully, the International Dark-Sky Association (that's really a thing) is working to change that by preserving the world's darkest places for future generations. One island off the coast of Auckland, New Zealand, may just be the best island in the world for stargazing.
Great Barrier Island — Aotea to the Māori people — lies 60 miles off the coast of central Auckland. The island is New Zealand's sixth largest, yet almost 60 percent of its landmass is marked as a nature reserve. For mainland Aucklanders, it's long been a place to escape for bushwalking and relaxing on the beach. Those visitors and its roughly 1,000 permanent residents appreciate a quieter pace of life. There are no streetlights, billboards, or even a municipal power grid. Development and modernity are slow. This all adds up to a purposefully undeveloped destination that remains today largely as it has been for hundreds of thousands of years.
So, it's no surprise the IDSA recently recognized Great Barrier Island as an International Dark Sky Sanctuary. It joins New Mexico's Cosmic Campground and Gabriela Mistral (a Chilean government observatory) as one of only three world destinations to bear that official designation. Perhaps most importantly: it's the only Dark Sky Sanctuary island.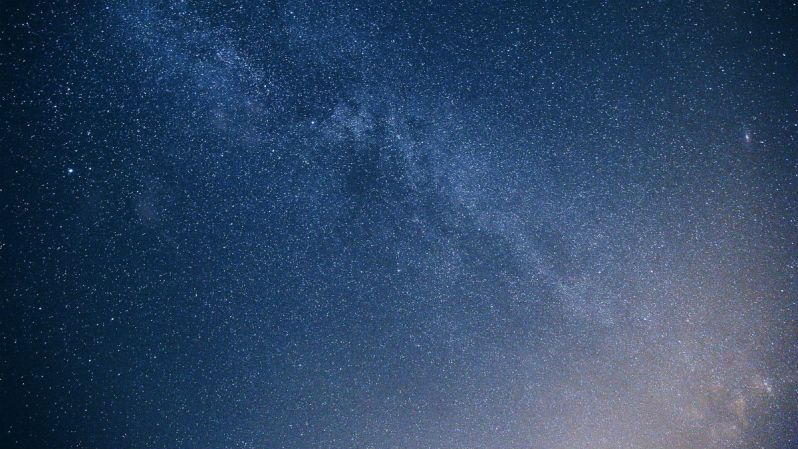 And, it is very, very dark. The IDSA nominates each destination based on its level of darkness. Official Dark Sky Sanctuaries are the strictest as they must be in a remote, isolated location and have a firm plan in place for long-term conservation. To qualify, each sanctuary must also meet or exceed a night-sky brightness of 21.5 MPSA (magnitudes per square arc second), the official unit used to measure the brightness of the night sky. The MPSA of Great Barrier Island is 21.79.
Gendie Somerville-Ryan — the island's resident dark-sky enthusiast and driving force behind the push for its Sanctuary status — sent the readings to the IDSA. "They replied to tell us that our readings were technically higher than the device can record—that our skies are dark beyond measurement!"
For visitors and amateur stargazers, this is incredible news. It's estimated that in many parts of Europe and the United States, it's possible to see only 500 stars with the naked eye. Around dense U.S. population centers and the east coast, in particular, that number plummets. On Great Barrier Island, visitors can easily see more than 5,000. A visit here is like walking through the grand finale of a planetarium show.
From Auckland, getting to Great Barrier Island is accessible via a 30-minute puddle-jumper flight or a quick boat ride. Sealink Ferry's Island Navigator offers year-round service between Wynyard Quarter, Auckland, and Great Barrier Island. An on-board cafe, bar, and two movie lounges help pass the time. If you're new to stargazing, the guided tours from Dark Sky Ambassadors at Good Heavens can help make sense of the island's skies.
Editors' Recommendations